Description
ADVANCED MATERIALS FOR 3D PRINTING CONFERENCE
Sponsored By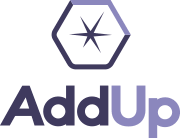 **Register before July 9th at 10 am to avoid the late RSVP ticket price increase.
The advanced materials conference will bring together industry experts and materials technologists to speak about advancements in materials and a view of the market opportunity. The target audience is users of AM and members of the supply chain for AM including machine manufacturers, service bureaus, software providers, materials processors.
The intention is to make the entire supply chain aware of the latest advancements in materials.
Conference Agenda:
8:00am: Registration and Breakfast
8:30am: Welcome and Introductions
8:45am: Keynote #1 Tim DeRosett, Director of Product Development, Jabil - How Customer Requirements Drive Material and Additive Technology to Deliver Functional Parts at Volume.

Use Cases From one of the World's Largest Manufacturers.

9:25am: Keynote #2 Rod Heiple, Director of Research and Development, Arconic - Arconic's

Comprehensive Approach to Additive Manufacturing.

10:05am: Keynote #3 Karl West, Director, Medical Device Solutions, Cleveland Clinic -

Materials Needs Within the Medical Community

10:45am: Network break with Exhibits
11:00am: Breakout Sessions - Choose 1 of 2 Tracks - Polymers or Metals and Ceramics
12:00pm: Lunch
1:00pm: Lunch Speaker: Matt Becker, University of Akron -

New Materials and Additive Manufacturing are Changing Medicine

1:30pm: Breakout Sessions - Choose 1 of 2 Tracks - Polymers or Metals and Ceramics
3:00pm: Network Break with Exhibits (Everyone reconvenes for the remainder of the conference)
3:30pm: Roundtable Discussion with keynote speakers
4:30pm: Networking Reception
5:30pm: Conference Ends
Visit http://www.neohioamcluster.org/advanced-materials-conference.html for a complete list of speakers and to learn more about the Northeast Ohio Additive Manufacturing Cluster.
Interested in exhibiting? Contact Melinda McNutt, Event Manager at mmcnutt@teamneo.org
Thank you to our Exhibitors! More coming soon!