Description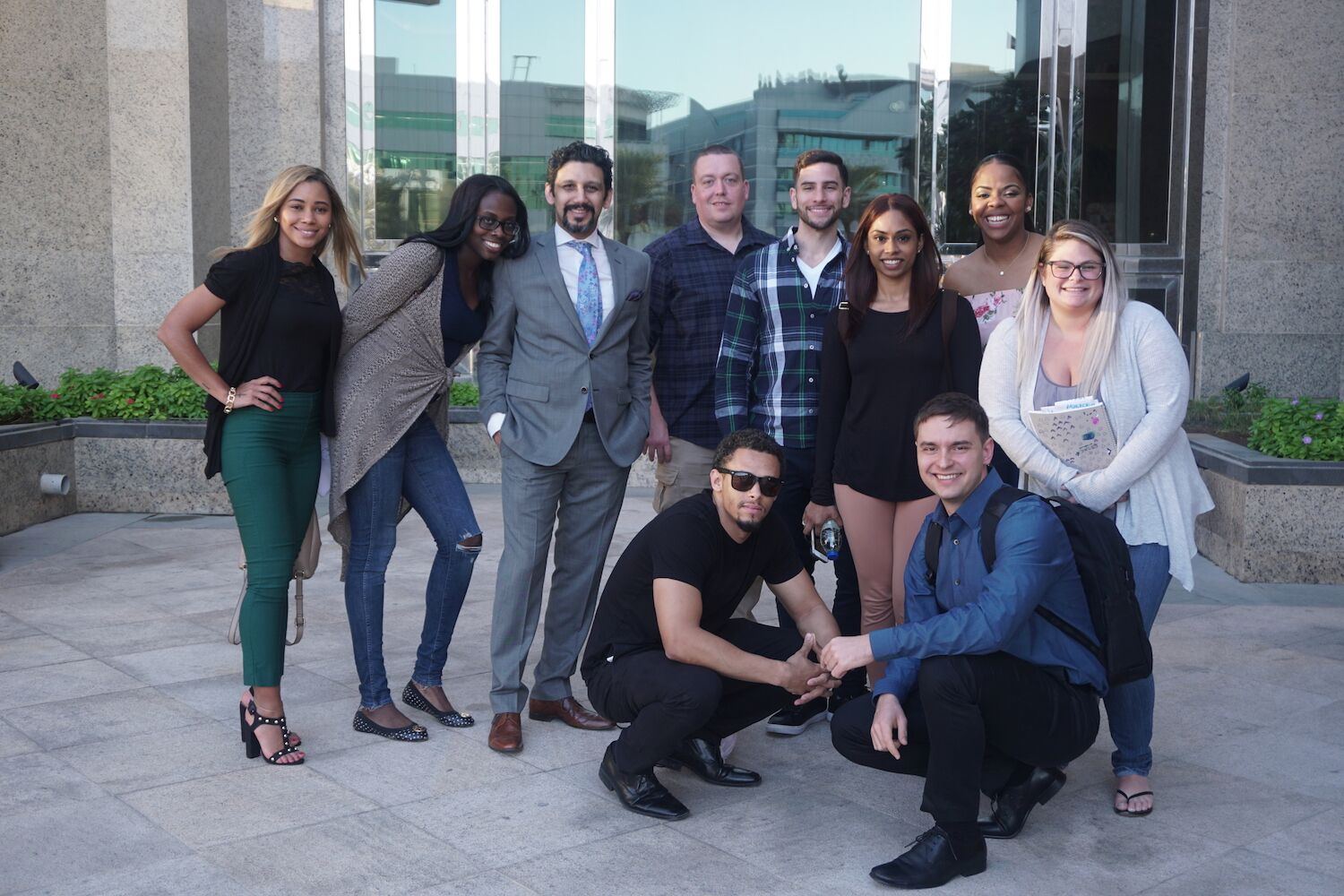 With workshop participants in Dubai
Succeeding in a dynamic marketplace with an ever increasing competition is a challenge for all types of firms – whether big or small, for profit or not-for-profit. To succeed in today's marketplace, organisations must have something unique, something that others don't and can't have. The only way organisations can attract and retain customers is to have a strategic competitive advantage. This programme is designed to empower you to unlock the latest developments within the world of marketing. You will learn about best practices from around the world and how to apply them to your own organisation.
Advanced Marketing Programme is designed for executives that have a key role in the strategy of their organisations. The programme is meant for both marketing professionals as well as those with limited marketing knowledge, but are responsible for developing strategies for their organisations. Marketing executives will learn a structured approach to developing a marketing strategy. General management executives, entrepreneurs and those within the SME sector will examine the important role of marketing for the long-term success of an organisation. Overall, participants will take away key tools, strategies and methods needed to develop a strategic competitive advantage for their organisation. The programme is designed for both not-for-profit as well as for-profit organisations.
Directors
Brand Managers
Senior Executives
Head of Customer Insights
Customer Experience Managers / Directors
Business Owners & Entrepreneurs
Social Media Managers
Senior Marketing Managers / Directors
Vice President of Marketing
General Manager
Director of Business Development
Director of Operations
---
What you will master?
Building a Strategic Competitive Advantage
Succeeding in a dynamic marketplace with an ever increasing competition is a challenge for all types of firms - whether big or small, for profit or not-for-profit. To succeed in today's marketplace, organisations must have something unique, something that others don't and can't have. The only way organisations can attract and retain customers is to have a strategic competitive advantage. This programme focuses on helping you to realise that strategic competitive advantage and then to help you in instilling the competitive advantage within your organisation. Within this paradigm, the programme will focus on four key areas of marketing.
Customer Loyalty
Getting customers is easy, retaining them is hard, however it costs less to retain an existing customer than to grain a new one. Then why are companies struggling to retain their customers? Through this programme we will take a new look at loyalty and redefine it within the current market framework. We will re-assess loyalty programmes, and take a look at the role NPS (net promoter score) plays within the marketing domain. We will look at ways of making loyalty programmes and NPS work. The programme will also look at loyalty from an emotional attachment perspective, i.e. getting your customers to love your brand.
Customer Experience Management
Customer Experience Management has become a buzz word within the marketing domain. Successful implementation of CEM within an organisation has many advantages, including higher customer satisfaction, improved returns on investment, and overall a greater shareholder value. However, few companies actually know what they are doing when it comes to CEM. This programme will take an in depth look at CEM in broader terms (not just experience management for customers, but also for business partners). We will study the best practice firms, and use a model to develop our own CEM programmes. The programme will also look at tools that will help us to reassess our CEM programmes in order to improve them in line with global best practices.
Social & Digital Media
More people own mobile phones than they have bank accounts. The dynamics through which we reach our customer has shifted from mass media (such as TV, Radio, etc) to digital media. However, few companies have been able to utilise this media to their best advantage. This programme will focus on understanding how social & digital media fits into the broader marketing strategy. Participants will learn how to develop an effective social media strategy, including examining the various social & digital media tools and how each fits into the integrated marketing communications plan.
International Marketing
Globalisation has significantly changed the way business is conducted. There are both challenges and opportunities to doing business in an increasing smaller global village. Within this programme you will learn how to analyse global marketing opportunities and risks. You will learn how to exploit those opportunities and counter the risks. The programme will explore emerging economies such as BRICS, MINTS, N11, etc and how to do business within these lucrative markets. The programme will also focus on analysing international consumers' behaviour, and how to assess the needs and wants of these customers. After completing the programme you will be able to develop appropriate target markets and positioning strategies that will help your organisation to maximise the value for customers and help you to efficiently and effectively reach your goals.
---
Who has attended?
Click on this link to see a full list of past clients, and hear their testimonials.
Selected clients
Toyota (Al Futtain Motors), UAE

Dubai Parks and Resorts, UAE

Flagship One, Inc, New York, USA

Global Village, UAE

Takreer, Abu Dhabi National Oil Company, UAE

Oman Airforce, Oman

Microsoft, United Kingdom

Compass Group, United Kingdom

World Bank

UNESCO

Unicef

Boots, United Kingdom

Adkit, Israel

Telefonica O2, United Kingdom

Pakistan Post

Thomson Travel, United Kingdom

Teredata, NCR, USA

The Bank of Ghana

Emirates Airlines, UAE

Nigeria National Petrolium Corporation

Serena Hotels & Resorts, E. Africa

Pakistan Air Force

Bahria Town (Asia's Largest Real Estate Developer)

Zecora Ura, Brazil & United Kingdom

DSM Assessment & Training, United Kingdom

London Corporate Training, United Kingdom

Hammersmith Training Consult, United Kingdom

Zenith Professional Training, United Kingdom

London Training for Excellence, United Kingdom

Zecora Ura, Brazil & United Kingdom
Recommendations
I have had the pleasure to work with Osman, he has proven to be an innovative, creative and passionate educator, who takes great pride in his work. As a marketing specialist he is very much focused on customer experience and this translates in the work he has achieved at DSM."
Sheron Mills, Director of Client Services at DSM Ltd
"I invited Dr. Osman to guest speak at a Customer Experience forum at our company, Compass Group UK & Ireland. His expert knowledge and insight was highly valuable in engaging managers in CEM using highly credible anecdotes and the latest academic research. His passion for the subject shines through and was felt by all delegates who gave very positive feedback about the presentation and Dr Osman's professionalism."
Clare Muscutt, Compass Group UK & Ireland
"At Adkit, we've consulted Dr. Osman Khan for a few researches during the past year for leading Israeli companies. Dr. Khan's insights added great value to our work: his ideas are always innovative, tailored for every research question, and most important- he has a very wide knowledge base and experience regarding the global loyalty marketing industry. I would recommend Dr. Khan for anyone who's looking for a real professional to learn from – and it's always a pleasure to work with someone who's so pleasant, kind and that will always find some time to add his personal insights despite his tight timeline. Thank you Dr. Khan! Hope to keep working with you in the future."
Mor Kadosh, Adkit
"The CSTA had the great pleasure to listen to Dr Osman Khan at their Nottingham event. His professionalism and huge knowledge was much appreciated by our delegates and he received some fantastic feedback. I can truly recommend him to any organisation as a professional and engaging speaker."
Anne-Marie Lose, Customer Service Training Network
"Dr. Osman has a good knowledge of his subject but more importantly he is able to convey his ideas with clarity and personality."
Don Hales, Awards International
"A well presented senior lecturer with a fresh and engaging teaching style. in depth industry knowledge is constantly proved by relevant subject related examples. one of the few lecturers who emphasises the importance of new marketing channels, which proves his up to date engagement with the marketing industry."
Jack Eckardt
"Dr Osman Khan is a unique individual with an impressive breadth and depth of knowledge and thought-leadership on the subject of customer loyalty and marketing. He is bright, articulate and brings his positive and passionate energy to projects he works on. I'm thrilled to be working with Osman and look forward to furthering the work we do together. If anyone is looking for an expert with a fresh approach and thinking then Osman is definitely someone you need to be engaging for your customer experience strategies."
Dean Van Leeuwen, TomorrowToday
"I highly recommend Dr Osman Khan. We worked together at the same team for almost one and a half years and during that time he treated people with respect and integrity, encouraged and supported the contributions of others in achieving team goals, made a full contribution to successful team performance and demonstrated personal commitment to the decisions of the team."
Dr. Ioanna Nikolaou
"I was fortunate enough to have had Osman as one of my lecturers in Bradford. He led my marketing seminars and he did so from a very pragmatic, down to earth perspective. He constantly challenged us to go that extra mile and to think out of the ordinary. His drive and enthusiasm made the seminars not only a great learning but also quite a fun experience!"
Florian Federspiel
"Having recruited Dr. Osman Khan into DSM has brought great value to our work and vision: He is an innovative systems thinker having a wide source of knowledge and experience regarding the customer loyalty and the marketing industry. I endorse him without reservations."
Louis D' Lima, DSM Assessment & Training Ltd
---
Lead Trainer
Dr. Osman Khan, is one of the leading experts in Marketing. He holds an MBA and a PhD in Marketing from the University of Bradford. Dr Khan has been working with companies around the globe, including Fortune 500 and FTSE 50 companies to improve their business performance.

Dr Khan has worked with numerous companies across the globe as a consultant, trainer, researcher and as a member of the marketing team. His past experience include working as a Director of MBA Programmes of a London based University, serving on senior management positions of consulting, training, and high tech IT firms, consulting for multinational companies from Europe, US and the Middle East, as well as helping firms within the UK and USA in improving customer loyalty, increasing sales, and reassessing strategic marketing goals. Dr Khan is the author of the book, "Getting Customer to Love Your Brand".
---
Other dates
Click here to see a full list of training events
In-house programme are also available based on client requirements. To find out more about in-house programmes, please contact us.
---
Money back guarantee
The Institue of Customer Management takes pride in the training workshops we deliver. Some of us aren't fortunate to be sponsored to attend trainings and have to make a sacrifice out of our precious budget. Especially in times of finanical difficulties, it can become hard to justify paying for training. However, we are so confident that you will find the workshops of use that we offer a money back guarantee. If you feel that the workshop has not covered the desired objectives, or you feel that you have not benefited from the programme, then we will offer you a full refund.
---
Financial Assistance
A limited number of financial assistance places are available on the programme. To apply, email us at info@icustman.com, specifying which programme you are seeking financial assistance for. Please note, financial assistance will only cover the tuition fee for the workshop and will not cover any additional expenses, such as travel, accommodation, meals, visa fee, etc.
---
Contact us
web: www.icustman.com/index.php/amp/
email: info@icustman.com

phone: +44 203 28 711 71
facebook: facebook page
twitter: @drosmanmkhan
linkedin: linkedin profile
youtube: youtube channel
---