Description
Description:
This workshop will be a hands on course covering water drop collision liquid art photography. The workshop is designed as an advanced course where each attendee will learn advanced techniques and capture images of water drop collisions using the FotoFreez PRO liquid art capture system. This class assumes a basic understanding of water drop collision photography and a good understanding of how to use your digital SLR camera in manual mode.
What we will cover in the workshop:
Hands-On Water Drop Liquid Art Techniques and Equipment

Hands-On Water Drop Liquid Art Refraction Techniques and Equipment

Hands-On Water Drop Liquid Art Lighting Techniques

Hands-On Surface Collision Liquid Art Techniques

Hands-On Liquid Additives and Effects

Hands-On Modification and Manipulation of Liquids

Hands-On Setup and Configuration

Water Drop Systems Overview and Resources
What you should bring:
Your Digital Camera

Your Macro Lens, preferably 90-110mm (or extension tube)

Your Speedlight(s)

Your Tripod
This advanced workshop leverages knowledge gained in the the following liquid art introductory workshops:
Introduction to Liquid Art Photography
Liquid Art Photography
It is highly recommended that you attend one of the above workshops before attending this advanced workshop as important concepts are covered in the introductory workshops. If you attended one of these workshops, you should have received a discount code for $25 off this advanced workshop. If you attended and did not receive a code, you can obtain it from Kenmore Camera or by contacting Karl Mills at karl.mills@fotofreez.com.
________________________________________________________________________________________
About Karl Mills
Karl is a Seattle area based photographer and electrical engineer and enjoys combining technology and photography to produce creative and inspiring images. His latest passion is shooting colorful liquid art macros of paint, water and other liquids. Karl also enjoys photographing sports, theatre, nature macros and landscapes. You can view some of his liquid art photography on his website at www.fotofreez.com or on his Instagram account at www.instagram.com/karl.mills.
Organizer of Advanced Liquid Art Photography: Water Drop Photography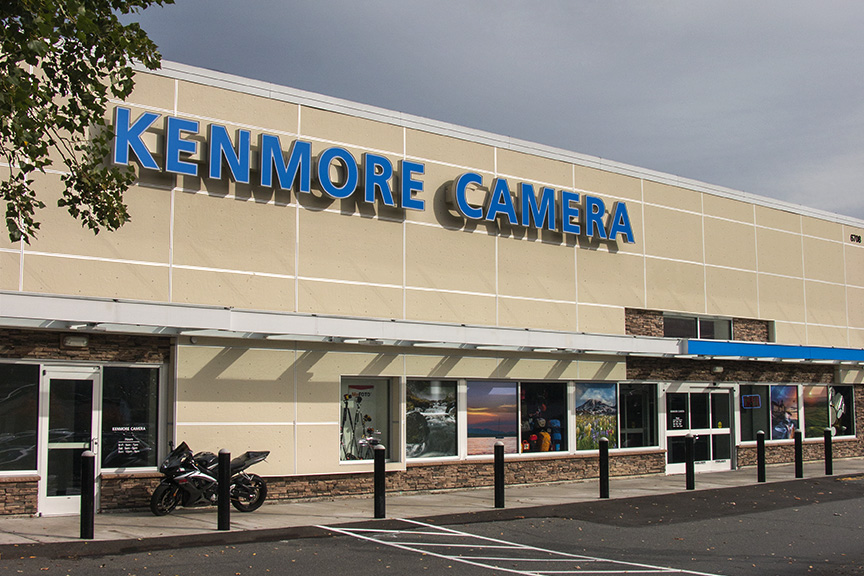 Family owned and operated since 1974, Kenmore Camera has grown to become the northwest leader in photographic equipment and accessories. With a staff of knowledgeable professionals, we offer friendly customer service to all who enjoy the ever-changing field of photography.
 Whether you are a seasoned professional, or just enjoy snapping pictures of the family, we have the expertise and inventory to help you get the results you want. 
 Our store is located in the city of Kenmore, Washington State, just 15 minutes north of Seattle.