Sales Have Ended
Registrations are closed
Registration is closed, but if you have your heart set on this date, please call (212.904.1200) us right away. We may be able to accommodate you.
Sales Have Ended
Registrations are closed
Registration is closed, but if you have your heart set on this date, please call (212.904.1200) us right away. We may be able to accommodate you.
Description
Ideal for Occupational and Physical Therapists, Teachers, and Parents
Earn 0.5 AOTA Continuing Education Units*

or 5.0 to 6.0 Contact Hours for other disciplines.
Learning labs provide experienced people an opportunity to further their existing knowledge of adaptive design and cardboard construction. You build skills through constructing complex user-specific adaptations for clients on your caseload (therapists) or people in your life who require adaptations.
Learning Labs are offered only to those who have successfully completed the 3-day course sequence: Adaptive Devices: Made to Fit. Those basic courses introduce participants to best practices needed for intervention, including assessment, planning, and construction of basic user-specific adaptations.throughout, participants will have access to Adaptive Design's resources: our workshop, our tools and materials, and most important, our staff designers and fabricators.

A participant's readiness for a learning lab is assessed by the instructor at the conclusion of the 3-day course sequence. Your first learning lab should be scheduled within a year or less after completing the basic coursse. In advance of the course date, the participant must: select a client, envision an adaptation, and send it to us with sketches and measurements. Approval is based on the participant's known skill level. We will provide an estimate of how long it will take to build. Labs are individually scheduled as needed. You may register for 1, 2, or more days as needed to complete your desired project(s).

IMPORTANT: Before registering here on EventBrite, please contact ADA (susan@adaptivedesign.org or 212/904-1200) to confirm your prior courses and choose a date or dates that work for you and our staff.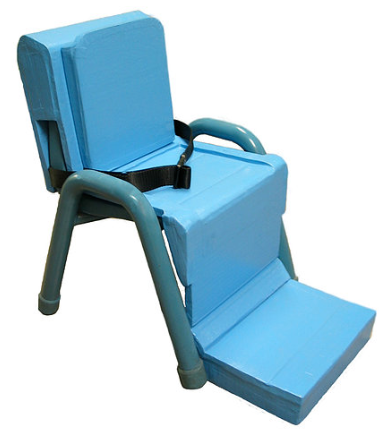 ADVANCED LEARNING LAB OBJECTIVES
By the end of the course sequence (1 or more days) participants will be able to:
(Participant skills)
Demonstrate improved proficiency in techniques learned in Introductory Courses.

Demonstrate new skills, and appropriate use of new tools, materials, and techniques.

Design and build a customized adaptive device of moderate complexity for a specific child or client.

Discuss the design/fabrication process, including: client assessment, team decision making, prototyping, fabrication, re-assessment and adjustment, aesthetics in finishing, and delivery.

Discuss factors contributing to, or detracting from, safety, durability, client appeal, etc.
(Clinical Outcomes)
Provide an occupational profile for a client/child who needs a custom-made adaptation.

Identify all areas of Occupation the custom-made equipment will support.

Identify and describe how client characteristics may affect performance and function.

Document the project by assembling before and after photos and narratives to assess effectiveness.

If appropriate, prepare a funding justification for the customized item.