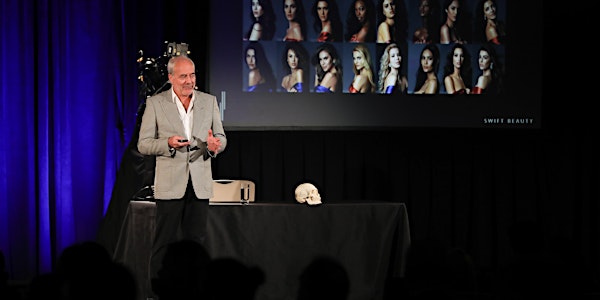 Advanced Injection Therapy with Dr. Arthur Swift - Orlando, FL
Swift Beauty Presents a Masterclass on Advanced Injection Therapy
When and where
Location
The Ritz-Carlton Orlando, Grande Lakes 4012 Central Florida Pkwy Orlando, FL 32837
About this event
Swift Beauty Presents a Masterclass on Advanced Injection Therapy with Dr. Arthur Swift.
** Please know, this course is open to all level practitioners, including physicians (MDs, DOs), international professionals, nurses (NPs, RNs), physician assistants (PAs, PA-Cs), and dentists (DDS).
Recognizing the need for comprehensive training by recognized experts in the field, January's symposium is the vision of Dr. Arthur Swift, one of the most sought-after mentors and educators in the international cosmetic injectable space. Swift, a board-certified plastic surgeon, has held over 250 Masterclasses, anatomy courses and Train the Trainer seminars for aesthetic specialists in 38 countries across 6 continents. He is the pioneer and author of numerous innovations on patient assessment (GRAMPA'S FACEMAP™), injection anatomy (S.A.F.E.R.™), planning and injection technique (BeautiPHIcation™) for which he has received national and international awards. With over 30 years in surgical and non-surgical facial aesthetics, Dr. Swift remains current through his clinical investigator role and advisory board position on many of the major pharma companies in the injectable space.
Professor Sebastian Cotofana will be returning as invited faculty to our Florida course. He will share his expertise through an in-depth presentation on facial anatomy as it relates to safe and effective aesthetic procedures. Internationally recognized as a leading anatomist, Dr. Cotofana is an Associate Professor of Anatomy at the Mayo Clinic College of Medicine and Science in Rochester, Minnesota. He received his M.D. degree and first Ph.D. degree in Medical Science from Ludwig Maximilians University in Munich, Germany. He obtained his second Ph.D. in Anatomy from Paracelsus Medical University in Salzburg, Austria. In his scientific work, Dr. Cotofana specializes in anatomy and aging medicine as relevant to plastic surgery and dermatology. He is an international speaker and Live Dissector at many meetings, international conferences and workshops. Dr. Cotofana also serves as a reviewer for more than 15 scientific journals and has published more than 100 peer-reviewed articles and books.
Combining their expertise in medical education, injection therapy and facial anatomy, Dr. Swift and Professor Cotofana have carefully crafted a select training curriculum geared towards proficiency in safe, effective and affordable treatments. January's agenda dedicates its entire 20 hours to pure injection content, 6 of which are allocated to live demonstrations.
This exclusive Masterclass covers traditional and advanced injection skills for both neuromodulator and filler, while identifying S.A.F.E.R.™ zones and the rationale for treatment with cannulas, needles or both. Swift will share personal state-of-the-art techniques unavailable through other conferences. The material presented is unencumbered by the restrictions of company compliance and will address treatment of all facial areas as are necessary for present day aesthetic practices.
LEARNING OBJECTIVES (full course agenda below):
Customizing the patient's aesthetic journey from starting point to destination
Advances in the consultation process for optimizing patient experience and conversion rates to treatment.
Strategies to convert budget-minded patients to multi-syringe therapy patients
The Science of Beauty and The Ageing Curve
BeautiPHIcation™: Proportion and Harmony Through Injection
A comprehensive systematic approach to full face assessment and treatment with syringe therapy
Toxin and filler science and its relevance to economic use of product to optimize results
Reconstitution for economic and efficient use of product through an individualized approach
Detailed facial injection anatomy as it applies to topographical delineation of "S.A.F.E.R.™ injection zones
Tips and tricks to optimize the patient's injection experience through minor discomfort and minimal bruising
Full face neuromodulator coverage including glabella, forehead, crow's feet, bunny lines, eyelid aperture, mentalis, DAOs, upper and lower lip line, masseters, parotid, submandibular glands, platysma, Nefertiti and microBtx-A.
Syringe and cannula aseptic filler technique for forehead/temple contouring, infrabrow A-frame correction, eyebrow lift, lateral canthus reshaping, nasal enhancement (form and function), cheek augmentation, lip augmentation/enhancement, chin zone reflation, earlobe restructuring, pre- and post-jowl treatment, radial cheek line and nasoabial fold softening, pyriform structuring, dynamic discord improvement, jaw line contouring/lower facial redraping and novel combination treatment for barcode/necklines/crow's feet.
Defined methods to minimize the risk of disastrous complication
Field-tested reliable protocols for treatment of filler and toxin complications
Injection techniques to enhance feminization or masculinization of the facial appearance
COVID POLICIES:
All guests will be required to take a complimentary on-site Antigen test prior to registration. The test will be provided by Swift Beauty's team of nurses on both Thursday and Friday.
ATTENDEES:
This course is open to all level practitioners, including physicians (MDs, DOs), international professionals, nurses (NPs, RNs), physician assistants (PAs, PA-Cs), and dentists (DDS).
COURSE FEES (USD):
Early Registration (up to Monday, December 20, 2021) - $5,495
Regular Registration (after Monday, December 20, 2021) - $5,995
Faculty Discount (multiple practitioners joining from the same practice) - $5,095
CME: 20 AMA PRA Category 1 Credits™
COURSE LANGUAGE:
English
COURSE WITHDRAWAL:
All sales are final. No refunds will be permitted. If you are unable to attend, guests can transfer tickets to a future course date or send a substitution at no addtional charge. Substitution notifications must be submitted to events@swiftbeauty.com no later than Friday, January 14, 2021.
DRESSCODE:
Conference attire is business casual. Scrubs are not required.
EVENT HOURS:
The event officially begins with our event registration starting at 8am EST on Friday, January 21. Following registration, the didactic portion of the event will begin promptly at 8:45am EST. The event will close at 2pm EST on Sunday, January 23. Certificates can be received prior to the event close my members of our team should you need to leave earlier.
HOTEL ACCOMMODATIONS:
Preferred rates of $349 per night plus taxes and fees have been negotiated with the Ritz-Carlton Orlando. Should you be interested in staying on-site, please email events@swiftbeauty.com for more information on nightly rates and booking options.
COURSE AGENDA:
Our final course agenda will be releasesd in the coming weeks however, so that you can plan your travel, the event will begin at 8:45am on Friday, January 21 and will conclude at 2pm on Sunday, January 23.