This class is open to intermediate and advance beginner players. Each week Sam teaches a new style of Long Form Comedy.
About this Event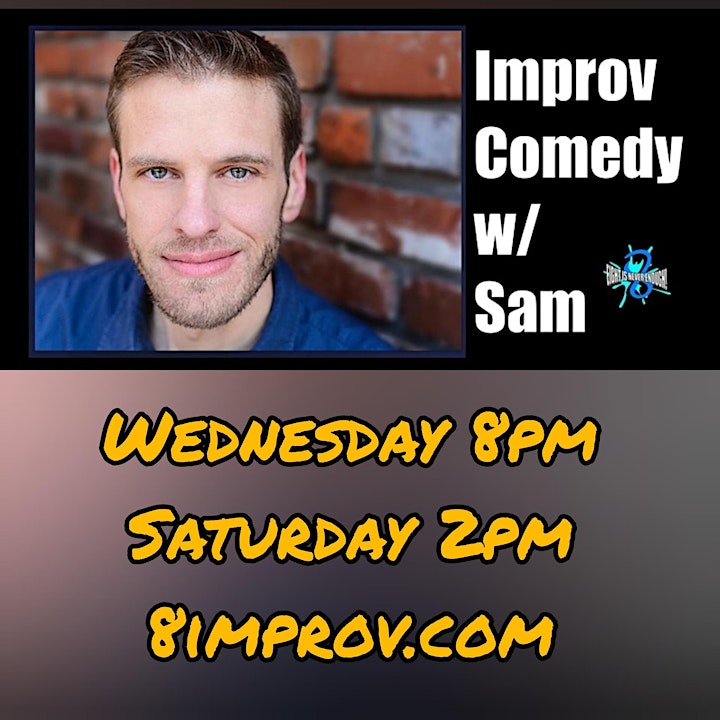 These classes are designed to go past improv basics. Through different drills, exercises and games, we'll strengthen your improv skills. We'll focus on improv techniques that will help you build richer characters, make stronger initiations, and raise the stakes of your scene work by making more dynamic choices.
ZOOM Links shared after registration. NEVER share ZOOM links in public forums.
$75 monthly includes FOUR Wednesday classes PLUS unlimited drop into Tuesday/Thursday 7pm All levels game play, and Thursday 8pm Professional show.
TOATLLY NEW TO IMPROV you might find these courses intimidating. Drop by one our jam sessions and learn about classes for ALL LEVELS - CLICK HERE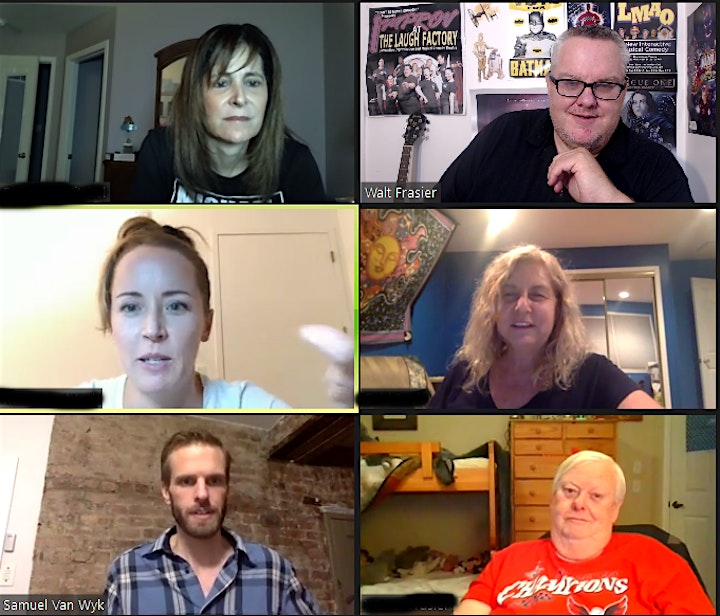 WHY IMPROV COMEDY
PLAY and STORY are two of the most effective ways to teach new skills. Improv at its core is playing games and telling stories. In addition to entertaining corporate teams, college & university campuses and K12 schools, we use Improv to teach team, leadership, sales and customer service.
Improv is 100% performance on day one. Every warm-up game and technique exercise is applying public speaking skills. We grow confident just by doing. We learn to consistently energy our voice, using appropriate projection and diction. We learn very early that something funny is not funny unless it is heard and understood.
Simply playing improv comedy games builds a better brain. Akin to playing word games and SuDoku to sharpen your focus, Improv is problem solving. Two or more play together to create story from scratch.
Improv Delivers Much Needed Laughter
In many cases, the laughter supersedes all other benefits. Bringing laughter to a classroom improves test scores, according to research at Johns Hopkins. Laughter increases cardio pulmonary function, getting more oxygen to the brain. Laughter creates community, while reducing stress, depression and blood pressure. The laughter alone increases individual and team health. Laughter tears down walls of resentment, replacing with strong bonds of trust.
We also recently learned that engaging in Improv fires the brain up for creativity while turning down the area of the brain that say, MAYBE WE SHOULD BE AFRAID OF THIS.
"During improvisation, the dorsolateral prefrontal cortex decreased in activity and the medial prefrontal cortex increased. The dorsolateral prefrontal cortex is like your inner critic; it's that voice in your head that says, "Don't say that" or "What will happen if you're wrong?" Clay Drinko, Ph.D. in Psychology Today Article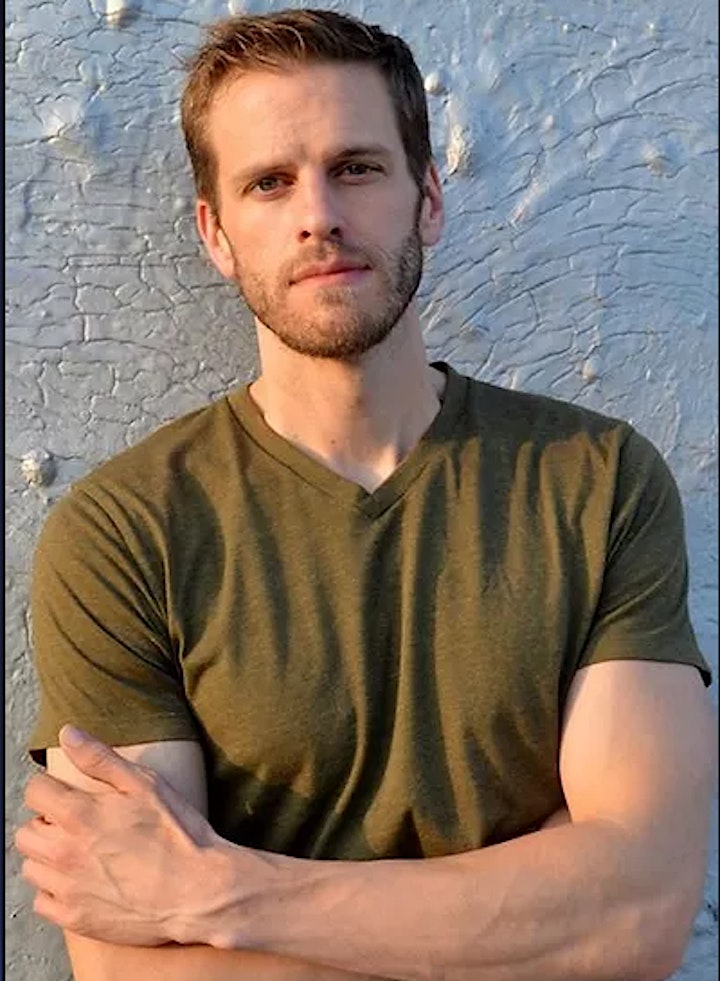 MC, Teacher, Corporate Event Specialist. Member of EIGHT IS NEVER ENOUGH since 2017.Sam is a versatile actor based in New York City. He has a Bachelor's Degree in Theatre from Northwestern College in Orange City, Iowa. Since moving to New York, he trained with the famous Upward Citizen's Brigade Theatre where he completed their full curriculum in improvisation and sketch writing. With this training he has worked professionally as an improvisor in short form, long form, and interactive theatre. He has also lead hundreds of classes and workshops from kindergartners to senior executives. Additional credits include regional theater, commercials, and indy films.
Thursdays 8pm JOIN US for an online version of our show, LMAO OFF BROADWAY. This is the same show we perform in Times Square as well as most colleges and corporate events. PG13 comedy for adults but clean enough for professional settings and even teen audiences. If you prefer a little edgier, check out our Saturday show, Absent Minded Comedy.
Since 2002 EIGHT IS NEVER ENOUGH Improv has presented 7000+ shows. Since March 2020 we have offered 150+ shows via ZOOM. Bring friends and family to our public shows or bring us to your private/corporate event. We can host to use your platforms. We look forward to playing in person ASAP.