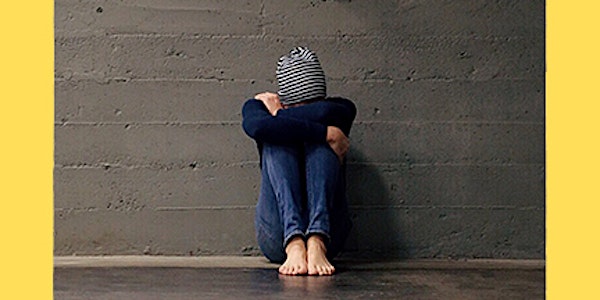 Advanced Human Trafficking
This course will focus on the vast changes in California law around the issue of adult and minor sex trafficking.
About this event
The passage of California SB 357 is sure to have a major impact on how adult sex trafficking cases are investigated and prosecuted. California SB 357 has redefined the California Penal Code related to loitering for the purposes of soliciting for prostitution. During this session we will examine how the sex trafficking business will be affected and most important the impact on victims of sex trafficking. We will explore how advocates, counselors, law enforcement and the faith-based community are responding to the change and most of all how they are adapting to support the victim.
The curriculum will also identify how advanced technologies are changing the world of human trafficking. We will explore technologies such as GEO locations on apps and dating sites, Virtual Private Network, Artificial Intelligence, mass audience live streaming, and sex ads on bulletproof hosting sites have changed the way sex trafficking is promoted by pimps and investigated by law enforcement. We will examine how organized criminal enterprises use texting, Tik Tok, cryptocurrency, What's App, Telegram, dating sites and online subscription pornography sites to conduct recruitment and trafficking business. We will look at apps that are targeting the LBGTQI community and programs that will help parents and educators protect their young people from exploitation.
We will explore how sex trafficking has become more sophisticated and prevalent as millions of undocumented individuals are in the U.S. that may owe money to an individual or organization that helped them gain entry. We will look at case studies of how underground economies have developed in our community through sexually exploiting people who live in the shadows.
Finally, one of the greatest challenges to law enforcement and the leaders of our society is how to protect the homeless population from exploitation. With the passage of SB 357, we are challenged to find new and innovative ways to protect the most vulnerable among us.
This curriculum is developed with input from legislators, law enforcement, advocacy agencies, and victims of trafficking and will be based on real life experiences.
Workshop led by Nancy Aguirre.
Nancy Aguirre serves as the Public Education and Outreach Service Provider for Million Kids. Nancy is currently a professor for the Riverside Community College District teaching the Administration of Justice discipline. Nancy is a former Criminal Intelligence Analyst with the Riverside County Sheriff's Department assigned to the Anti-Human Trafficking Task Force at the Special Investigations Bureau, assisting in investigating human trafficking, identifying suspects as well as locating victims. Her work history also includes Narcotics, Intelligence, and Gangs within the Riverside Sheriff's Department and previously the Riverside Superior Courts. Nancy received her Bachelor's in Behavioral Science in Criminology and researched Women in Sex Trafficking as her graduating thesis with the University of La Verne. Nancy Aguirre has received additional certification by the California Department of Justice, as a Criminal Intelligence Analyst through the University of California, Riverside. Nancy has presented in numerous reputable conferences including the list below..