Advanced Entrepreneur Development Program -- Patent Portfolio, Startup Financing & Stock Option Risk Management

Wednesday, November 6, 2013 from 6:00 PM to 8:30 PM (PST)
Event Details
Speakers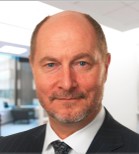 Andrew Bridges, Partner, Fenwick & West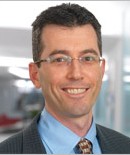 Steven Levin, Partner, Fenwick & West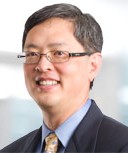 Michael Farn, Partner, Fenwick & West 
Agenda
Topics & Speakers: Each speaker will have 40 minutes. 
There will be a Q & A session for about 30 minutes.
Event Introduction
Risk Management - Andrew Bridges
Basics of seed and Series A financings – Steven Levin 
a.      Preparing your corporation for investment
b.     Role of a term sheet
c.      Seed financing alternatives
d.     Sample capitalization tables
e.      Calculation of pre and post-money valuations
f.      Impact of size of option pool
g.     Typical Series A valuations and financing terms
h.     Control issues
A patent portfolio development strategy for startup companies – Michael Farn
a.      What is the value of a patent portfolio?
b.     How to build a patent portfolio that helps you achieving your business goals?
c.      How to build a patent portfolio with a limited budget?
Speaker Biography
Andrew Bridges, Partner, Fenwick & West 
Mr. Bridges' global practice is dedicated to trial and appellate litigation, arbitration and strategic counseling in high stakes matters for Internet, technology and consumer-focused companies with respect to new business models, media, technologies and communications platforms. Considered a thought leader on cutting-edge legal issues, he has 25 years of complex litigation experience in copyright, trademark, advertising, trade secret, consumer protection, unfair competition, licensing, and other commercial law disputes. In addition, Mr. Bridges is a strategic advisor to entrepreneurs and companies on their branding and trademark portfolios. He also oversees the management of global portfolios and the coordination of foreign litigation matters for innovators and companies around the globe.
Before joining Fenwick & West, Mr. Bridges was a partner and Vice Chair of the firmwide Intellectual Property practice at Winston & Strawn. From 1991 to 2004, he headed the Trademarks and Advertising Practices Group at Wilson Sonsini Goodrich & Rosati. In 2008, he was listed as one of the top 100 lawyers in California, and since then he has been repeatedly ranked among the top 75 or 100 IP litigators in California. He has rankings in Band 1 for Intellectual Property—Trademark, Copyright, and Trade Secrets by Chambers USA and in Band 1 for California (one of only two individuals at that level) and in Band 2 nationally for Trademark Litigation by World Trademark Review, is listed in The International Who's Who of Trademark Lawyers, Best Lawyers in America and in "Best of the Best" by Legal Media Group (for trademark law), and has been honored in a variety of other publications relating to e-commerce and intellectual property law. Mr. Bridges was also named an IP Star in Managing Intellectual Property's inaugural edition.
Mr. Bridges served as a law clerk for the Honorable Marvin H. Shoob, U.S. District Judge for the Northern District of Georgia in Atlanta. The World Intellectual Property Organization's Mediation and Arbitration Center has selected him as a domain name arbitrator, and the U.S. District Court for the Northern District of California has appointed him an early neutral evaluator.
Mr. Bridges is on the editorial board of the Journal of Intellectual Property Law and Practice (Oxford University Press); an advisory board member for the Electronic Frontier Foundation; and an active member in numerous organizations, including the Copyright Society of the USA, International Trademark Association, International Technology Law Association, Media Law Resource Center, Federal Bar Association, and the American Intellectual Property Law Association. He is fluent in Modern Greek and proficient in French and Italian. He is a trustee of the American School of Classical Studies at Athens and a former director of the Ronald McDonald House at Stanford. He speaks frequently at law schools, business conferences, and legal seminars.
Steven Levin, Partner, Fenwick & West 
Mr. Levine is a partner in the Corporate Group of Fenwick & West LLP, a law firm specializing in technology and life sciences matters. He is resident in the Mountain View office. His practice focuses on advising early-stage to late-stage start-up technology companies on a variety of transactions. This includes formation of start-up companies, venture capital and debt financings, mergers and acquisitions, intellectual property protection and licensing, and other corporate and commercial transactions in both domestic and international marketplaces. Mr. Levine's practice also includes representing venture capital firms and other investors.
Michael Farn, Partner, Fenwick & West 
Mr. Farn's practice emphasizes the development of intellectual property assets for high technology corporations - from early stage startups to Fortune 500 companies - with particular focus on building, acquiring and managing patent portfolios and licensing technology.
Mr. Farn has experience counseling clients in a variety of high technology industries, including optical devices, medical devices, signal and image processing, solar energy, telecommunications, EDA and semiconductors.
Before embarking on his legal career, Mr. Farn was a member of the technical staff at M.I.T./Lincoln Laboratory from 1990 to 1994. There, his primary responsibilities were to invent new optical technologies and then transfer these technologies to private corporations for commercialization. He entered the legal field in part because the attorneys supporting Mr. Farn's activities did not adequately understand the commercial world. There was and continues to be a significant need for legal specialists who can understand and solve problems from the client's point of view, who can explain legal risks in ordinary English, and who can relate these risks to actual commercial risk and reward.
When & Where

Fenwick & West Silicon Valley Center
801 California Street
Mountain View, CA 94041


Wednesday, November 6, 2013 from 6:00 PM to 8:30 PM (PST)
Add to my calendar
Organizer
About SVCWireless
Silicon Valley-China Wireless Technology Association (SVCWireless), founded in 2000, is the leading non-profit, non-bias independent professional association bridging the technology industries between China and the United States. With 30+ alliance and 5000+ members, SVCWireless is an open association that promotes innovation, entrepreneurship, venture investment, and networking to benefit its members. Our website is http://www.svcwireless.org.
关于硅谷中国无线科技协会
硅 谷中国无线科技协会(SVCWireless)成立于2000年,是沟通中美无线、移动产业的最大的非营利、无倾向性独立的专业组织。在30多个合作伙伴 和5000多名会员的支持下,硅谷中国无线科技协会长期以来倡导创新、创业、创投,并为会员和业界专业人员提供良好的交流平台。