ADVANCED ENERGY WORKSHOP with DR. SANDRA MICHAEL: Monday. Feb.11, 2019 7pm
Description
Advanced Energy Workshop:
How to Get the Most Out of the EES Scalar Chamber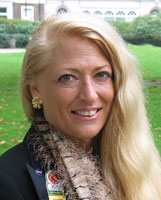 with Dr. Sandra Michael
Monday, February 11, 2019 at 7pm
($50 for a single ticket or $37.50 for two or more tickets - Workshop to be held in the Scalar Chamber - Space is Limited so register NOW on this website or by calling 628-8784

Dr. Sandra Michael, creator of the Energy Enhancement System, (EESystem) will be conducting an Advanced Workshop on the System.
This is for those who already have a package of hours and want to understand the System in greater depth and make the most of their time in the Scalar Chamber.
As you know, Dr. Michael presents about 1/4 of the slides that she has in her introductory presentations. This Workshop will cover the remaining slides and give much more time for q&a. Meanwhile you will have 2 hours during the Workshop in the Scalar Chamber so that time in the Chamber not counting the content of the Workshop is valued at $100. Space is limited so register NOW.
Terry Shintani, MD, JD, MPH,

Health Innovator, creator of 'The Hawaii Diet', & founder of 'The Hawaii Health Foundation', has the

EESystem

now installed in Honolulu.
Call 808-628-8784 or email to eeskukui@gmail.com for more info & to Participate in the Future of Medicine!