Advanced Doula & Labor Support Training - The Secrets of Labor Whispering
Description
Advanced Doula & Labor Support Training:
The Secrets of Labor Whispering

Interested in learning the secrets of Labor Whispering? 


Sweet!  It's time for me to step back and start training a wave of birthy peeps to facilitate labors and dissolve birth blocks, most of them even before labor time!

Like I'm pretty sure you have mad skills already, and I'm also pretty sure I can help you bring your skills even higher.

In this workshop you will learn:

The four general categories of reasons why labor doesn't start.
How to diffuse the relatively easy ones
How to make parents aware of hard issues way before due dates, ample time to work through them if they choose,
How to plan for the sticky points that may rear their head again while in labor,
Learn to identify where your birth support provider skill set can use some additional training, (major cost saver because you know what you need)
Specific techniques for resolution on each labor block. 


Loves, be prepared to LEARN.

 I'm keeping it small and sweet. 15 people.
And becuase I'm still learning how to teach this content, im keeping the price low for this event. When I get it all smooth and perfected, I anticipate this will be a $1000 program.

Soooooo, $550 for you my love. Early bird is $425, exprires 8/132016

Includes Saturday lunch, snacks and a link to a manual. Saturday 9-5pm, 10/8/2016
Sunday is pot luck lunch, snacks and the hands on component. Sunday 10-4pm, 10/9/2016
We will have a FB group for follow up, and I will do my best to be available to you for ongoing support.

We also meet once a month to case review, co~ teach each other, business building support and skills review. This is a fabulous group of birthy peeps!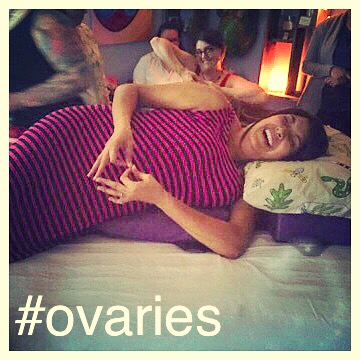 Lastly, get featured on the LaborWhispering.com website. I'll build the brand, you see the peeps. Listen here to see how it went when i got on the radio. like the DJs didnt get me, but somehwere in the bigger viewing audience, someone got the message. 

Need a massage CEU? No problemo. $20, 16 hours
here is what others are saying ~
"As a member of the birth community, I've been drawn to Rowan's work from the beginning. I heard so many fabulous things about this magic "labor whispering" she would do, and I longed to know her secrets so that I could help folks find the healing they needed just as she had done. As a body worker I was especially intrigued by what the specific techniques were that she was using to facilitate labor. For being so enamored with her work, I missed the announcement for the first class. When the second one rolled around I was ready! I jumped at the opportunity and am so glad I did.
Intuitively I "knew" what to do, but having her so eloquently deliver the fruits of her labor in a way that was relatable, logical, simple and matter of fact blew me away.
It infused my work with confidence and affirmed for me that the best healers are truly ourselves. As a labor whisperer, I have helped clients clear their own paths to the birth that they want, and the birth that they need.
Thanks for leading the way for the rest of us Rowan."
Erin Young, Mothering Nature Doula Services 
"I attended the (very) first Labor Whispering class. While it was still rough around the edges, I thought it was every bit as good as the classes I've taken by popular teachers such as Gena Kirby, Karen Strange and Patrick Houser.
I wish that I was a body worker, because that aspect makes the class especially phenomenal. But even though I'm not, it's still a great class.
There's an ongoing community of Labor Whisperers both online and in person meetings for continuing education, support and peer review.
I highly recommend birth workers of all kinds to take the class."
Sarah Trost,