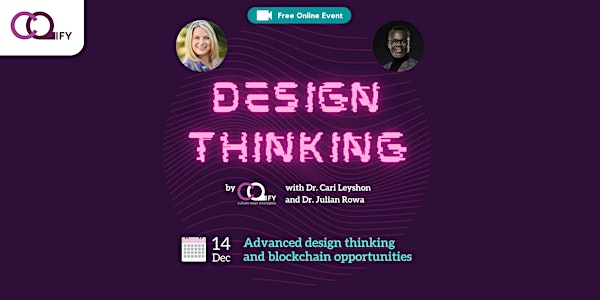 Advanced design thinking and blockchain opportunities
Join Dr. Cari Leyshon and Dr. Julian Rowa for a free insightful conversation!
About this event
What is the place of design thinking in the modern world?
Can cultural intelligence prevent common blindspots that hinder human centric approaches to problem solving?
Can technology such as AI and Blockchain create a better platform for cross cultural interactions?
Join us for this insightful conversation!
Find out more about CQify: www.cqify.com