Description
Join Design Sprint Academy in London for a 2-day design sprint training to shape future Design Sprint Masters/Facilitators.
Can you imagine someone teaching you how to ski while sitting comfortably on your couch? Pretty impossible. The only way you can become a great skier is by going on the mountain and sliding. Design Sprint facilitation is skill-based, and it requires practice. One cannot become an expert overnight.
We believe in experiential learning and so do our alumni students. Here's what they have to say about it: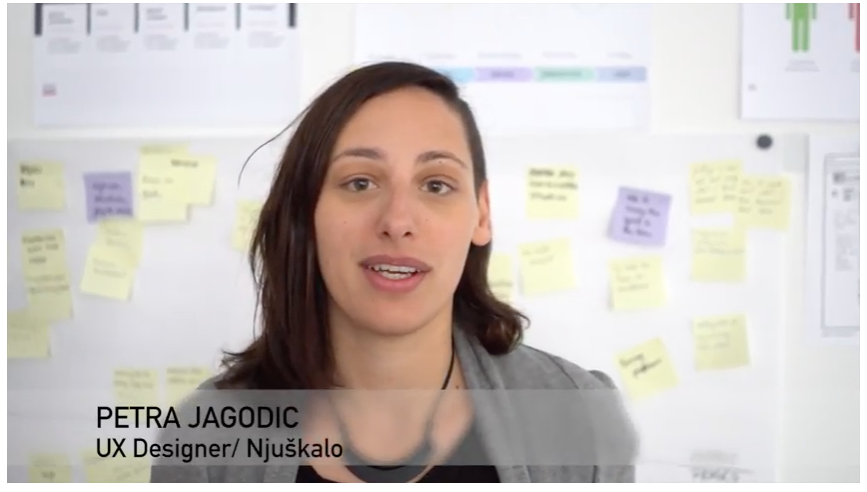 This training is for you if you already acquired the theoretical knowledge, meaning: you've read the Sprint book, you've watched an online course, you've joined a Design Sprint intro workshop, you've attended or even organised a design sprint or two. Now, you want to take your innovation skills to the next level and gain more confidence in the way you facilitate this framework.

In this experiential learning journey, you'll learn how to:

onboard and engage your sprint team
guide the sprint team through all the 5 phases of a sprint
manage difficult situations and personality types (i.e. sceptics, debaters, time-wasters, power-driven, or rebels)
Additional benefits:

Muscle up your mediation skills to help manage difficult group dynamics
Increase your influential skills by keeping team members focused on critical discussions
Get feedback from seasoned Design Sprint Facilitators during a simulated design sprint run by you

What will be the key topics?
Design sprint planning
Design sprint ground rules & mindset
Nonverbal & para-verbal communication
Knowing what questions to ask
Emotion management
Conflict management
Participation encouragement
Decision making, focus & plan of action
FAQs


Can I pay by invoice?

Yes. Please email us at start@designsprint.academy your company details, and we will issue an invoice.
Are the tickets transferable?

Yes. If you need to request a ticket transfer, please email start@designsprint.academy. But! All requests must be made 72 hours before the event.
Are there any team discounts?
Yes, there are team discounts. Companies sending more than two people qualify for team discounts. Just send us an email to request a team voucher.
Is Design Sprint 3.0 part of the Design Sprint Bootcamp Bundle?
Yes. The Design Sprint Bootcamp is a combo of three connected workshops discounted by 15%.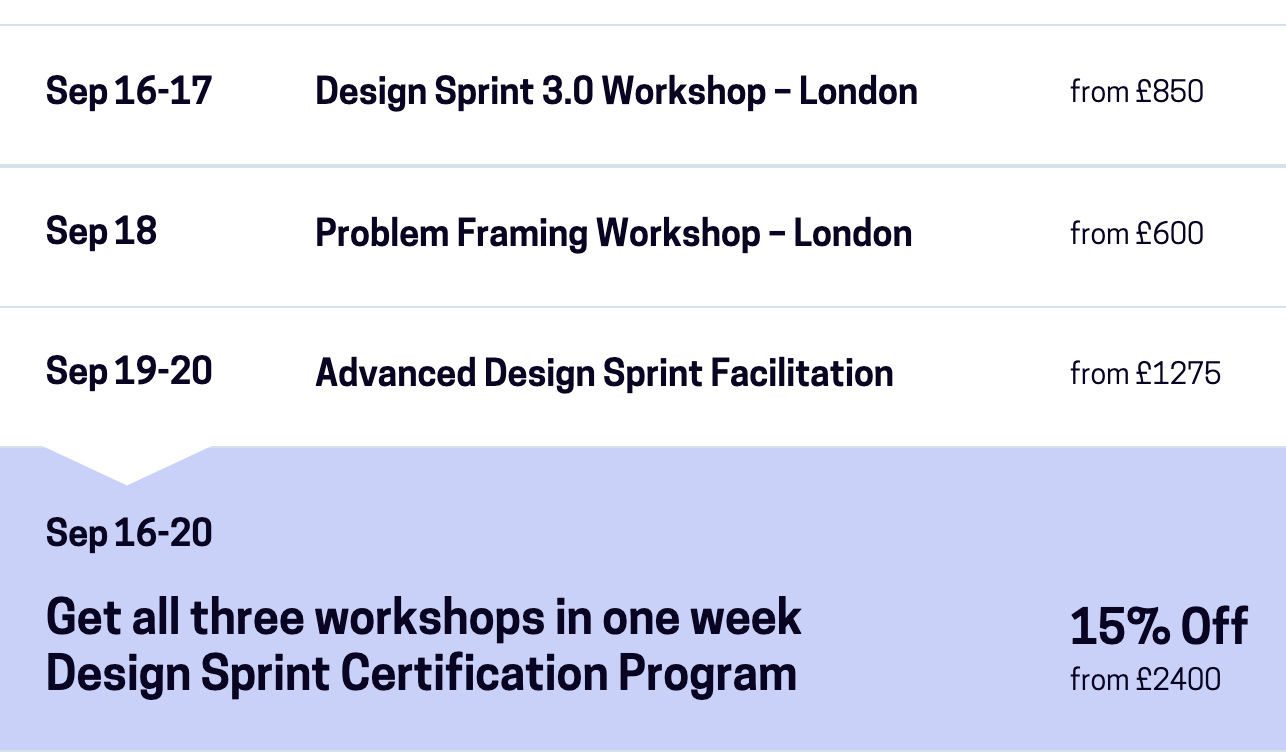 Will there be refreshments, lunch?
Yes, refreshments and lunch are included.