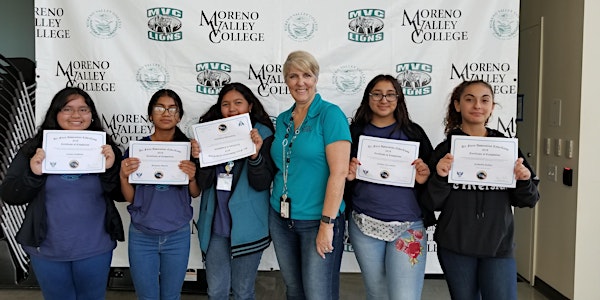 Advanced Cyber Camp 2020 - Virtual
FREE Advanced Camp 2020 [ VIRTUAL EVENT]
About this event
This is a FREE event hosted by Moreno Valley Unified School District and Moreno Valley College. Advanced Camp is for 7th - 12th grade students who have completed prior year Beginning Camp or have been participated in CyberPatriot competition. Students will learn Windows, Linux and network cyber defense strategies for CyberPatriot competition and prepare for future careers in Information Technology and Cybersecurity.
Recommended: 1 PC desktop or laptop computer ▪ Chromebooks and ThinkPad laptops will not work for AFA CyberCamps. Mac OS computers are usable, but CyberPatriot does not provide technical support for issues related to Apple products. View the full technical specifications at:
https://www.uscyberpatriot.org/competition/technical-specifications
All computers should be prepped with appropriate software and camp-related files prior to the start of the camp.