Develop creative writing and performance skills while discovering your inner comedic genius! Drop in anytime or sign up for the month.
About this Event
January Schedule Saturdays 12pm-1:30pm 2, 9, 16, 23, 30
January Showcase Saturday January 30 3pm
Not ready for advanced level work? Check out our after school sessions. CLICK HERE for All Levels
Not Quite 13 How about our Comedy 4 Kids Classes for 8-12 yos (Advanced 12yos welcome into teen classes)
Are you 16+ and ready for more adult level work? CLICK HERE
More about shows, classes and private events at www.eightimprov.biz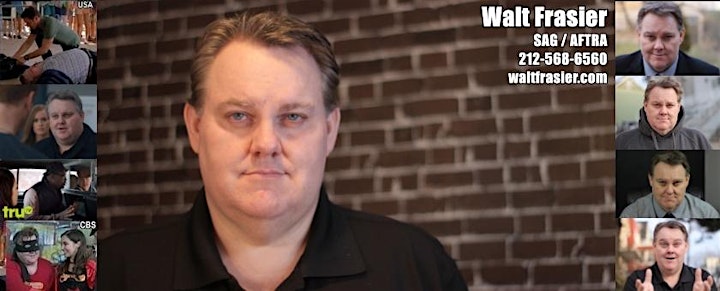 Teacher: Walt Frasier has one of the leading schools in New York City (EIGHT IS NEVER ENOUGH - AKA Improv 4 Kids, Improv 4 Teens) for kids & teens learning both stand-up and improv comedy.. His student, 12yo Carolyn White, was named the "Funniest kid in America" by Kenan Thompson, after winning the SNL star's national talent search.. Mr. Frasier also directs numerous programs in residency at NYC area schools and camps. TV credits include Billions, Royal Pains, Blue Bloods, Lilyhammer, Letterman and NICK. Theater Credit faves include Harold Hill (Music man), Prince Karl Franz (Student Prince), Rodolfo (La Boheme), Henry VIII (A Man for All Seasons), Jack (Where's Charlie), Avram (Fiddler on the Roof). Also the 2nd national tour of Scarlet Pimpernel, multiple Fringe Festival and other original works in NYC.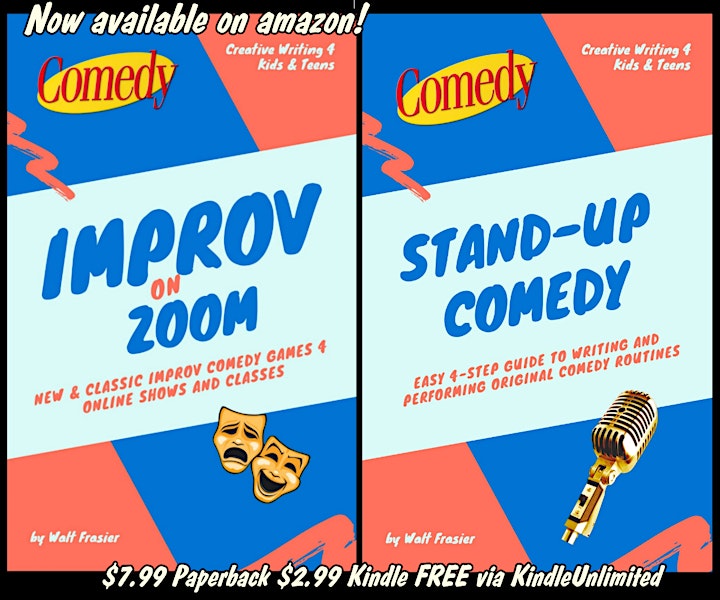 Improv 4 Kids (2 Book Series) now available on Amazon, FREE via KindleUnlimited
Stand-Up Comedy by Walt Fraser is a text book for comics and teachers looking to bring fun creative writing sections into the classroom.
Improv on Zoom by Walt Frasier is a list of games with tips and tricks to play online as well as Improv technique and wisdom.
Walt Frasier has been teaching kids, teens and adults for 18 years. In addition to his comedy school in Times Square (NOW Online) Frasier has worked with hundreds of corporate teams, colleges and K12 schools.
EMAIL eightimprov@gmail.com to book private shows/workshops for schools, camps, community centers and family events can be scheduled anytime for just $200. Up to 100 guests can interact with the artist and enjoy the 45-minute show. (regular $600-800/show LIVE in time square or at your venues)
MORE from EIGHT IS NEVER ENOUGH improv including adult classes and shows for corporate groups, colleges etc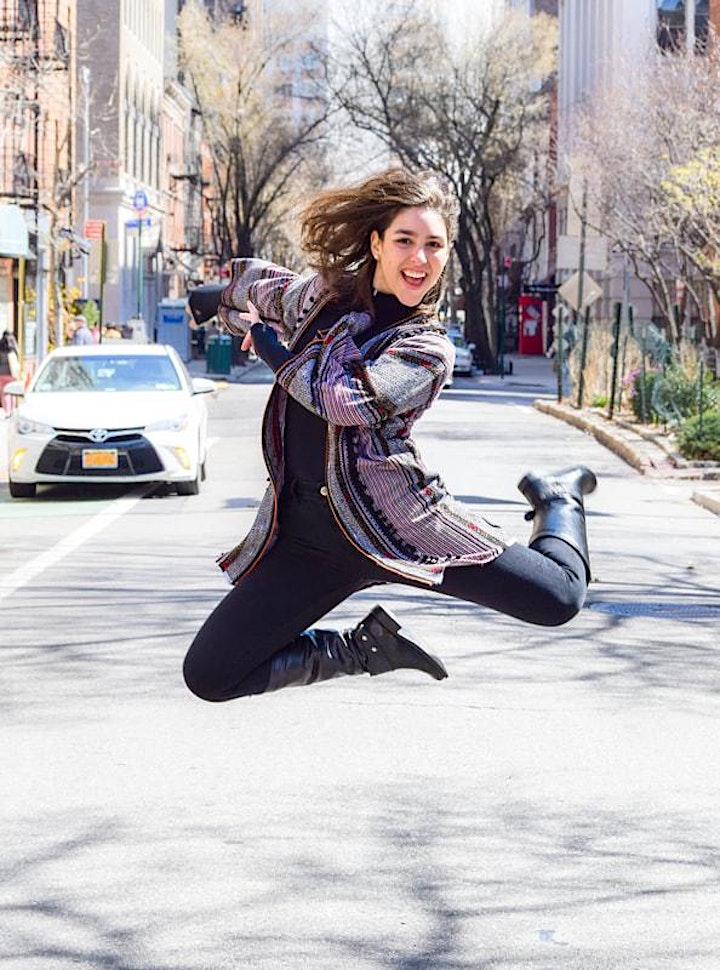 Andrea will lead Improv warm up (ZIP ZAP ZUP is back!), and more at 9:30am. 10-11pm master class in performance games. At 10am playing large group games. At 10:30 each week playing a different scene game (switch, columns etc) We welcome students to continue after 11am but we will not have supervision present at that time. Please bring water and hand sanitizer. It could be hot, but hopefully, working in the morning will beat the worst. Please be on time, so Andrea can focus on teaching and not giving directions.
NOVEMBER SESSIONS start at