Advanced Coatings 2019

Thursday, May 2, 2019 at 8:30 AM

-

Friday, May 3, 2019 at 5:30 PM (CDT)
Event Details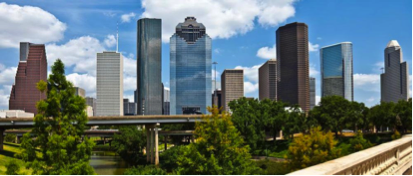 Advanced Coatings 2019
May 2-3, 2019
Houston, Texas


CONTENT: Coatings based on polymer nanocomposites, organic-inorganic hybrid materials, alloys, and 2-D nanomaterials are some of the most important developments in creating smart coatings that are capable of self-healing, superhydrophobicity, stimuli-responsiveness, sensory functions, and high performance under extreme conditions. This translates to toughened properties for high barrier applications, anti-corrosion, high resistance to abrasion, de-icing properties, and stability under multiphase fluids. It is important to understand not only the fundamentals of formulations, coatings, and curing methods but also the synergistic functionalities that contribute to overall long-term performance and cost-effectiveness. It will be of high interest to understand the commonalities and requirements in industrial coatings, architectural coatings, barrier packaging, optical, and solid-state device coatings.

RELEVANCE: This conference is open to both the novice and the highly experienced researcher. It will be highly valued by technical and marketing managers in the new knowledge of materials and methods it provides. For the researcher, it will connect real-world applications with basic technology platforms. The participant will learn the new developments in coatings technologies and the use of smart additives and formulations methods including nanomaterials.  On the other hand, it is also a training venue for learning the fundamentals of coatings technology, characterization techniques, corrosion evaluation, etc.  in a relatively short time.

NETWORKING: The conference will be highly valued for the networking opportunities between experts and decision makers in R&D and marketing both in industry and academia. It will provide opportunities to meet with different companies and solution providers in materials, formulations, analytical methods, and project services.


This conference and workshop will cover:

1. Advanced polymer materials and hybrid materials in coatings with the introduction
2. Nanocomposites, adhesives, and barrier materials in coatings
3. New coatings, packaging, and ultrathin film deposition methods.
4. Rheology of Fluids and emulsions for formulations and paints.
5. Corrosion mitigation and investigative methods.
6. Methods of coatings characterization including failure analysis.
7. Superhydrophobicity in coatings and separation applications
8. Nanotechnology platforms in additives and coatings composites
9. High-performance materials and coatings in extreme environments
10. Lifetime cycle assessment (LCA) and cost-effectiveness in coatings development
11. Standards and Testing methods of coating materials
The format of the workshop includes introduction and fundamentals for the coatings, adhesive, and packaging industries,
ACTIVITIES:

This will be a two-day Conference-Training meeting and premier networking event that will draw participants from many in the industry: chemical companies, academia, coatings experts, formulators, applicators.

Certificate of Completion given, 

Question and Answer Sessions.
Networking Opportunities - chemical R & D divisions, coatings companies, chemical suppliers, and other service companies

EXHIBITION New Instrumentation and Products from selected exhibitors (15 slots only).

-Workshop Registration is limited to 100 participants (meals and evening reception included) 
-Exhibitor/Networking OPEN to the public with Registration (lunch included)

-Group Discount rate available for 5 or more attendees
-Discount for Academics

Please contact the organizer, e-mail: advcoatings2015@gmail.com, for more details.
See EVENT WEBSITE for more details!
Master Instructor:
Director of PETRO Case
Case Western Reserve University
Department of Macromolecular Science and Engineering
E-mail: rca41@case.edu
 Past Participants from: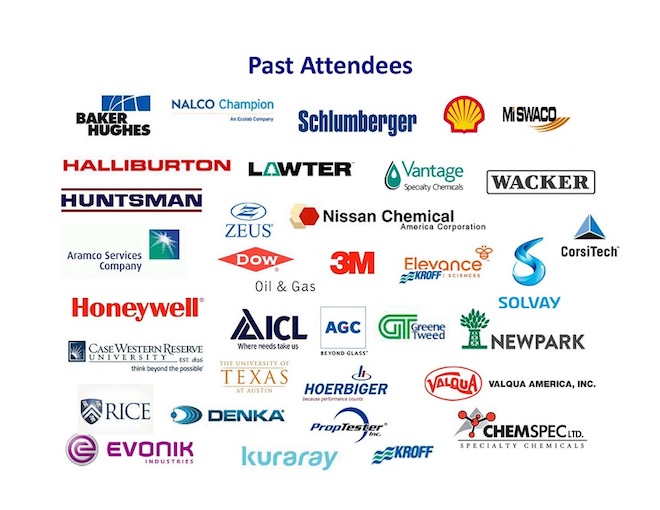 Advincula Research Group Website 
HOTEL and Venue:
Holiday Inn Webster / Clear Lake
302 W. Bay Area Blvd.
Webster, TX 77598
Group Code: MP1
RECREATION AND TOURIST SITES: NASA, Kemah BoardWalk, Clear Lake, Galveston Island, Moody Gardens, Houston Downtown.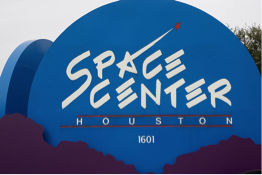 ATTIRE: Casual
SPONSORSHIP: Please contact Organizer macropro2014@gmail.com
Information is Confidential
By Registering, you agree to the terms of the conference. Registrant gives MACROPROWORKS permission to use their emails for information purposes only, to receive updates on MACROPROWORKS news and events as well as give the exhibitors access to attendee information. Any information obtained from attendees will NOT be sold to any outside agency.

When & Where

Holiday Inn at Houston-Webster
302 W. Bay Area Blvd
Webster, TX 77598


Thursday, May 2, 2019 at 8:30 AM

-

Friday, May 3, 2019 at 5:30 PM (CDT)
Add to my calendar
Organizer
MACROPROWORKS teams up with Prof. Rigoberto Advincula as co-organizer.
Professor Rigoberto C. Advincula is a Fellow of the American Chemical Society, member of SPE, NACE, AOCS, and AAAS. He is Director of PETRO Case a consortium which focuses on new materials and sustainability engineering for the oil and gas industry. He is also a PMSE Fellow and Herman Mark Scholar of 2013, recognizing his accomplishments and contributions in advancing the field of polymers and materials. He is currently Professor of Macromolecular Science and Engineering at Case Western Reserve University. He is Editor for Reactive and Functional Polymers, REACT and Associate Editor of Polymer Reviews and regularly publishes in a number of top peer-reviewed journals.