Advanced Coaching Essentials with Collin Cox
Actions and Detail Panel
Advanced Coaching Essentials with Collin Cox
Wed, Dec 7, 2016, 8:30 PM – Sat, Dec 10, 2016, 5:30 PM MYT
Description
Programme Description
---
A highly sought after skill by leaders is the ability to influence and persuade through their communication. Leaders who are skilled in the science and art of elegant communication are leaders who are capable of inspiring, facilitating and positively transforming the workplace.
Advanced Coaching Essentials for Leaders is the program that provides all the critical skills and training to enable you to coach, facilitate and guide the transformation of teams and elevate their performance one conversation at a time.
What you'll learn
---
How to:
Define what coaching is and is not

Accurately define Meta-Coaching from other coaching models and Mentoring

Masterfully listen and support those you lead

Ask exceptional and precise questions that clarify meaning

Set a Well Formed Outcome using 12 questions which result in defining a specific KPI

Gain feedback on your coaching skills

Observe and dismantle a number of 'live' coaching demonstrations

Use 21 Meta-Coaching principles which govern the domain of coaching

Have conversations that clarify, explore, inform and mediate

Provide feedback that lifts performance
Who'll benefit
---
Leaders and staff who recognise the impor tance and place communication has in influencing performance and behaviours.
Those wanting to integrate Meta-Coaching skills into their role.
Your Trainers
---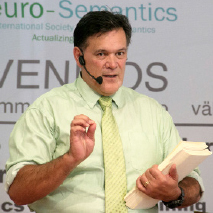 Colin Cox, of Auckland New Zealand, was the 1st Neuro-Semantic Master Trainer in the World. He received his Master Trainer certificate from Dr. Michael Hall, Ph.D. in August 2005 in Johannesburg South Africa after meeting all the rigorous standards asked of him.
Since then Colin has been mentoring Trainers' and Master Trainer's across all 6 continents. Colin co-trains and certifies, in partnership with Dr.Michael Hall, all Neuro-Semantic Trainers world wide. In 2009 he become one of the first PCMC certified Executive Meta-Coaches with the Meta-Coach Foundation (MCF) and has been a Global leader within the International Society of Neuro-Semantics (ISNS) since 2003.
With Colin's highly engaging presentation style, partnered with his "no holds barred' approach with his executive coaching clients, he has built an international reputation that is second to none.
You'll Receive
---


Twenty eight hours of face to face contact time learning with an Internationally renowned Neuro-Semantic Master Trainer.

Full cer tification with the International Society of Neuro-Semantics

Module 1 of the Meta-Coach Cer tification Pathway towards being a cer tified Meta-Coach ACMC

A 190 page Advanced Coaching Essentials training manual

Morning and afternoon refreshments.
Meta-Coach Pathways
---
Advanced Coaching Essentials is module 1 of the international Meta-Coach Training System pre-requisite training for those wanting to be a fully certified Meta-Coach with the worldwide Meta-Coach Foundation (MCF).
PSMB Claimable
---
This certification training is claimable via PSMB under SBL (Skim Bantuan Latihan). Participants who are working under a PSMB contributed company may claim the full fees of the programme upon completion. Please refer to your HR on the procedure.