Advance your ScrumMaster and Agile Coaching skills & join a community of passionate practitioners like you from over 68 countries globally!
About this event
Want to go beyond getting the basic Scrum events going?
Passionate about taking your Scrum team and organization to the next level?
Interested in advancing your own skills as a ScrumMaster and agile coach?
Proud of standing out from the rest of ScrumMasters and agile coaches?
Then you are at this right place to become Advanced Certified ScrumMaster (A-CSM).
Our program is designed with deep learning for those who want to advance themselves to the next level, such as Certified Team Coach (CTC) and/or Certified Enterprise Coach (CEC).
The Advanced Certified ScrumMaster workshop requires previous Scrum knowledge and experience.
This is NOT a session for those who are new to Agile and Scrum.
All attendees must have the Certified ScrumMaster certification (CSM) and with a minimum of one year practice prior to the Advanced Certified ScrumMaster (A-CSM) workshop. If you don't current have a CSM certification, please contact us for options.
Participants should be passionate in advancing as a ScrumMaster and an Agile coach, and therefore be willing to challenge their own thinking and approaches within this course.
Evelyn's focus is on organization transformational strategy, continuous improvement and enhancing the art and science of crafting products and service delivery. Evelyn has built a lengthy track record and gathered deep insights in coaching organization transformation, agile leadership, and teams to reach their potential.
She has been supporting companies in the sectors of automotive, banking and insurance etc.
Evelyn Tian holds all high level certifications with ScrumAlliance, with the right experience and competence to support your growth.
Scrum Alliance Certified Team Coach (CTC)
Scrum Alliance Certified Enterprise Coach (CEC)
Scrum Alliance Certified Scrum Trainer (CST)
Scrum Alliance Certified Agile Leadership Educator
Scrum Alliance Approved Path to CSP Educator
She is also the review committee members for Certified Enterprise Coach (CEC) and Path to CSP Edcuator.
Additionally, she is an Advisory to IEEE Software Board, where she has main focuses on agile, Scrum, scaling and DevOps.
Our Unique Offering
You will also join a community of passionate practioners from all over 65 countries globally through our free monthly coaching circle offering (Evelyn Konsult Coaching Circle).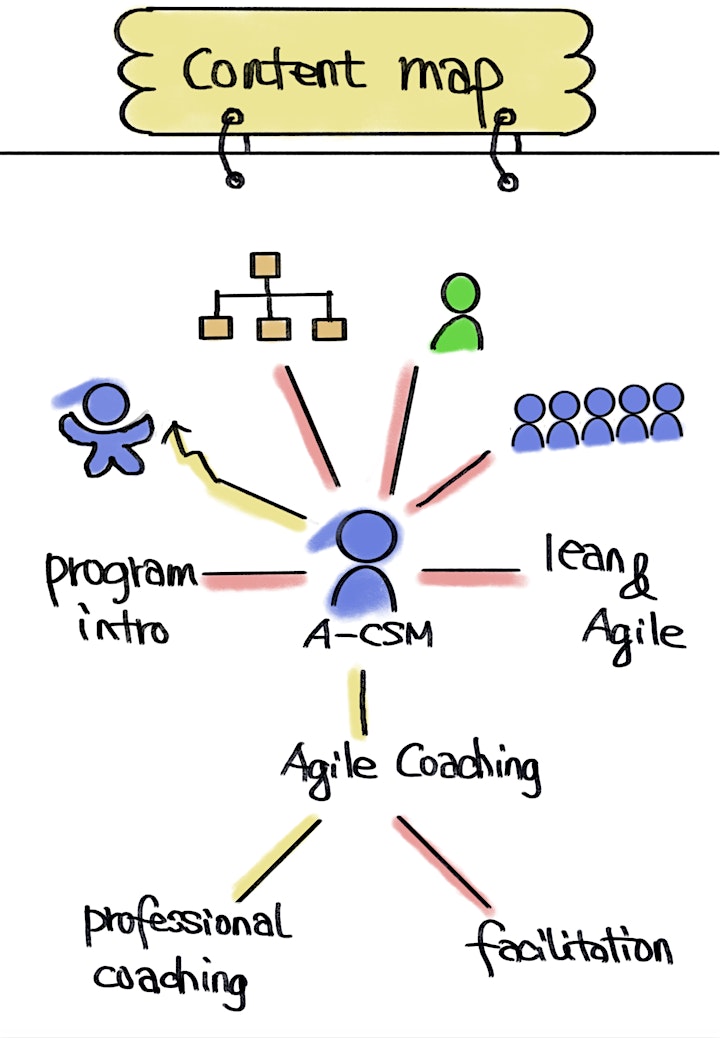 Course Content
Coaching Concepts
Coaching Stances
Key coaching skills and their application
Tactics of coaching at individual, Scrum Team and organization level
Agile coaching
Agile Facilitation
Divergent and Convergent Thinking
Facilitation techniques to navigate through Groan Zone and Divergent and Convergent phases
Decision making
A deeper dive into Lean, Agile and Scrum
Value and principles to leverage as a ScrumMaster
Practices and tools to help improve
Services to Development Team
Self-Organization and team Dynamics
Key attributes of effective teams
Coaching for high performaning teams
DoD
Agile engineering practices
Services to Product Owner
The services around Product Vision and Strategy
The mindset and tools for a fantastic product
Tools to bring customer needs into Product Backlog
Product Backlog Refinment tactics
The collaboration and its enhancement with Development Team
Services to Organization
Impediment Removal and its tactics & strategies
Leadership team coaching
Agile scaling approaches and principles
Introducing new ideas
Tactics and tools for orgnization change
Personal Development
Coaching practices for personal growth actions
Povital conversation
Navigating through conflicts
Working with feedback
Organizer of Advanced Certified ScrumMaster (A-CSM)
Evelyn Konsult AB was founded in 2017 by Evelyn Tian with the goal of offering a tailored coaching and consulting services to companies and individuals' growth. 
We offer various services including coaching, training and consulting.
Through virtual programs, we have helped participants from over 60 countries across all continents to grow on the Path to CSP. 
Through our free monthly Evelyn Konsult coaching circles, our past participants continuously learn, share and grow in the global family.
Evelyn Tian is one of the few globally with ScrumAlliance who holds all high level qualifications and offers a full stack of services, as a Certified Enterprise Coach® (CEC), Certified Team Coach® (CTC), Certified Scrum Trainer® (CST), Certified Agile Leadership Educator® (CAL Educator), and Path to CSP Educator.
She has over decades of experience guiding organization transformation, growing agile coaches' competency, and supporting organizations advance via fantastic product and business agility.