Description
Exploring Ascension
If you have completed the First Sphere Course and would like to further explore the amazing art of Ascension Meditation, come along and join us!
Advanced Ascender Days offer you a chance to unplug from the busy-ness of daily life and Ascend in a relaxed group setting. Meet your local Ascension Teachers and other Ascenders, share your experience and discoveries of Ascension, and ask questions you may have about your practice.

The Advanced Day can help you discover;
A clear understanding of the way Ascension works

Tips to developing a consistent meditation practice
Ways to bring your practice into your daily life
New Ascension techniques for those who qualify



---
ADVANCED ASCENDERS MORNING

Date: 1st June, 2019

Time: 9.30 am - 12.30 pm

Venue:
Future Dreamers
24 Marvel Street, Byron Bay, NSW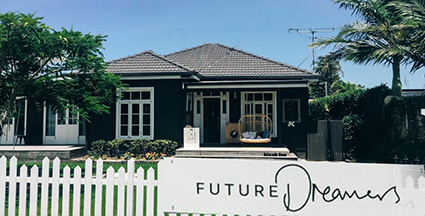 Please note this is a free event, however donations are welcome on the day.

REGISTRATIONS are essential

---
Do you know anyone that wants to learn Ascension Meditation?

Share Information about Ascension (downloadable)
Meditation Courses as documented in A Mindful Choice, a stunning documentary that shows the powerful, positive impact the practice of Ascension has on people's lives.
---
FAQs
When is the next Ascension Meditation Course?
Click here to see local Courses

Can I repeat a First Sphere Course for free if I have already learnt?
Yes, you can contact us for a booking code to register online to repeat the FIrst Sphere Course.
Do you hold Introduction Talks on Ascension Meditation?
Yes, if you would like to host an Introductory Talk in your home, school, or workplace please contact us.
How can I contact the organiser?
Email any queries to australia@thebrightpath.com or
phone Anya 0423 214 844 or Emma 0456 880 332


www.thebrightpath.com
www.facebook.com/thebrightpathaustralia