Advanced Analytics with R, Microsoft SQL Server, Power BI, and Azure ML wit...
Description

SQL Saturday Charlotte and the Charlotte BI Group is pleased to offer this full day workshop with Leila Etaati
Advanced Analytics with R, Microsoft SQL Server, Power BI, and Azure ML
You keep hearing about the machine learning and R recently. R become a language for data analysis and machine learning that makes the need for learning it more clearly. Moreover, Microsoft introduces R server as a comprehensive platform for using machine learning and R functionality inside the data analysis tools such as SQL Server 2016 and Power BI.
Azure ML:
The main functionality of Azure ML and how to set it up.
Different components in Azure environments Such as Data import and Export into Azure studio in "Dataset" component using "Import Data", "Export Data", "Enter Data Manually".
Using "Reader" component to fetch data from cloud services
Data format conversion such as "Convert to CSV", "Convert to Dataset"
Manipulation: Add columns and rows, Apply SQL Transformation, Clean Missing Data, Join Data, Remove Duplicate Row, Select Column in Dataset.
Split and Sample: Partition and Sample and Split Data.
Scale and reduce: Group Data in Bins and Normalize Data.
Feature Selection: for predictive analytics
Write R scripts in Azure ML using" Execute R"
Get Familiar with different algorithms in Azure ML and when to use them for predictive, descriptive and prescriptive analysis, such as
Classifications algorithms such as "Multiclass Decision Forest"," Multiclass Neural Network", "Two-class Boosted Decision Tree".
Clustering k-means Clustering
Regression algorithms: Linear Regression, Bayesian Linear Regression.
How to create a API from Created model and how to call the created API in Excel.
Suggestions for possible architecture when using Azure ML.
Practice to create a simple ML Experiment in Azure ML.
R:
The basic of R language.
Main data structure in R such as Data frame, Vector and List.
Exploring and Understanding Data in R
Exploring numeric variable, categorical variable and relationship between variables, using summary and STR function
How to use some of the main packages in R such as ggplot2 to visualize data.
Creating a ggplot, Aesthetic mappings, Facets, Geometric objects, Statistical transformations, Position adjustments, Coordinate systems,
Data Transformation with dplyer
The main concepts of basic statistics and how they can be helpful like: mean, median, standard division, and so forth will be discussed.
Practice in R and using some packages
R algorithms and Power BI
Audience will familiar with these algorithms and their syntax in R, and how to use them in Power BI. Moreover, you will learn how to embed some R visualization in Power BI.
They will learn;
How classification algorithm like KNN works. and its relevant code in R.
KNN concepts
Write the KNN in R code
How to evaluate the result
How to improve the result by changing related parameters
Associative Rules
Audience will learn the main concepts behind the Associative rules
Where to use it and how it brings insight for users
They will learn to write the code in R
Become familiar with concepts such as support, confidence and Lift.
Learn how Apriori packages and algorithm works
How to display it in Power BI
How to set up the R in Power BI
How to write Simple R code for correlation analysis in R
How to create R visuals in Power BI
Do data transformation in Power BI with R functions
How to create interactive R reports in Power BI
R algorithms and SQL Server 2016
In third module, you will learn how to bring analytics and intelligence using SQL server 2016. Moreover, you will also learn some other important machine learning algorithms.
Moreover, you will learn how to use machine learning in SQL Server 2016 and in SSRS.
Set up SQL Server to run the R scripts
The best practice for implementing a prediction process in SQL Server 2016
Create a correlation analysis in SQL Server
Create a decision tree diagram in SSRS via writing code in R
About Leila Etaati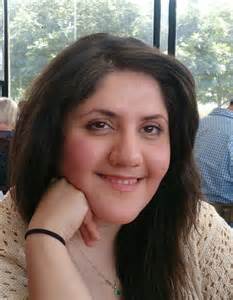 Leila is a Microsoft AI(Artificial Intelligence) MVP, PhD in Information Systems, Trainer, and Consultant in BI and Data Science topics. She is an international speaker having conducted sessions at various Microsoft conferences such as Microsoft US Ignite, Microsoft Data insights Summit, PASS Summit, Microsoft NZ Ignite, SQL PASS Summit, PASS BA Conference, PASS 24H, SQL Saturdays across continents; North America, Europe, Asia and Oceania. Leila has more than 10 years' experience in Data Mining and Analytics, and has worked in many industries including banking and finance, power and utility, manufacturing, tourism etc. She writes on the RADACAD blog and publishes videos to the RADACAD YouTube channel.
Location
The pre-conference session is in room 3100, Central Piedmont Community College (CPCC), 800 Campus Ridge Road, Charlotte, NC 28105.