Description
Chef Daniela leads us this evening, with all Vegetarian delights! Whether you're looking to eat more plant based, want to accommodate dinner guests or have chosen the vegetarian path, you're in for a treat. Starting off the evening, we are making naan bread from scratch! Once baked, we will enjoy it alongside the next two dishes we'll be making. Channa Masala leads us to the second dish (made with savory chickpeas and fresh, vibrant tomatoes). For the gran finale, we will be exploring the vast world of Indian spices and seasonings, and creating a from-scratch Yellow Coconut Curry, loaded with seasonal veggies! In this class, we will see just how easy it is to enjoy meat-free dishes that has the flavors as deep as the Indian Ocean!
Come along on our Vegetarian journey to the wonderful world of Indian Cuisine!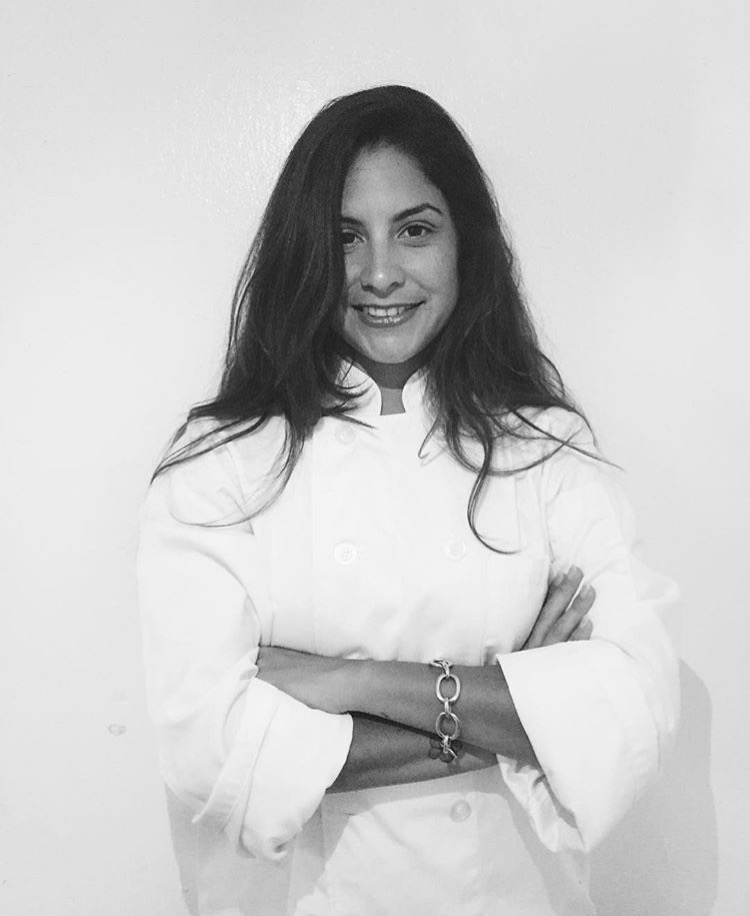 About Chef Daniela:
Precision, mastery, art; these are qualities you can expect from Chef Daniela. Starting with her time at Le Cordon Bleu in South America, then Art Institute, San Diego, to her tutelage from professionals here in the United States, Daniela has travelled the globe for dishes with distinction. Focusing on quality, Chef Daniela emphasizes health and wellness through her preference of organic ingredients and creating amazing flavors.
FAQ:
Is there an age requirement for this class?
We ask that participants are 18+ years, or that they have completed a Kids' Intermediate class (12+ years), as the tools and techniques will be similar.
What does "Hands On" mean?
Hands-on changes from class to class, but it generally means getting your hands dirty. From rolling sushi to slicing and dicing, the class will be designed around the theme and age group of the class. We'll provide the tools, so don't fret! Most of the tools are what you'd have at home, as we try to encourage taking the lessons learned in the class and apply them at home.
Is there a Dress Code?
We strongly recommend wearing clothes appropriate for the kitchen. Closed-toed shoes, sleeves above your elbows, and a way to tie up longer hair are all strongly recommended.
What do if I have a food sensitivity or restriction?
We've got substitutes prepared! Each time you purchase a ticket it will ask you to list your dietary restrictions. Please be as explicit as possible. If there's a class with a major component, ie. flour in pasta making, that might conflict with your sensitivity, we ask that you please consider another class that removes possible cross-contamination.
Do I need to bring my ticket to class?
Nope! We do check-ins by name so all you need to bring is your lovely self.
Is there a waiting list?
Unfortunately, our classes are on a first-come, first serve basis. If you're interested in joining our classes, we encourage you to sign up early!
Do you do private events?
We do! Please follow the link below which will show you which type of events we offer & how to schedule one: https://moonappetit.eventbrite.com
What's your refund policy?
We're happy to refund your ticket up to 24 hours before the event. This allows our chefs adequate time to prepare materials and ingredients for the class.
What if I have more questions?