Description
Calling all young adults!
Have you ever felt lost navigating young adulthood? We have too and we're here to help! JHTC 2.0 and ENGAJ have partnered to bring you a wonderful Adulting 101 Workshop to help you navigate a few of the critical aspects of being a young adulthood, including managing one's finances and preparing for the future, how to handle difficult conversations in your personal and professional relationships and get the outcome you want and lastly, keys to success in your job/career. We've prepared for you a panel of well-informed speakers (Claire Shifren, Jared Levenson, Rachel Ernst) to share their knowledge with you on each of these topics. The evening will include opportunities for networking with the panelists and a professional photographer to take your next LinkedIn or social media photo (so dress to impress!) For more information on each of the panelists, see their biographies and a brief description on each of their educational talks below.
Tickets are $10 in advance and $15 at the door. There will be drinks (water, beer and wine) and food (pizza and veggies) at no additional cost.
Date/Time:
Thursday, May 17th, 2018
7:00-9:00 pm
Panelist Biographies:
Claire Shifren, CFP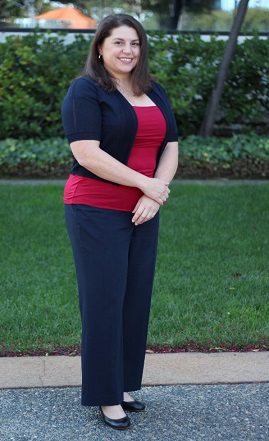 Claire serves clients as a Senior Financial Advisor. Her primary responsibility is to build clients' understanding of their portfolio management strategies and connect these strategies to their specific goals and time horizons. Claire often coordinates with other third party professionals when conducting the financial planning review for clients. In addition, she specializes in evaluating employer-sponsored retirement plans and benefits programs.
Claire joined Golub Group in 2004. Previously, Claire worked at Bonham and Butterfields art auction house as a Client Service Specialist. She obtained her Bachelor of Arts in Art History and Design at UC Davis in 2000. Claire is a Certified Financial Planner™, and an active member of the Financial Planning Association of Silicon Valley (FPA®), and the Peninsula Estate Planning Council.
A Bay Area native, Claire currently lives on the Peninsula with her Italian Greyhound, Rufus. The Fine Arts remain a passionate interest for Claire, a fan of PBS's 'Antiques Roadshow' and member of the SF Fine Arts Museums.
Jared Levenson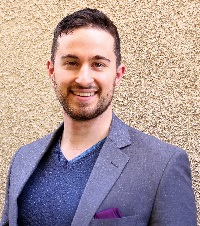 After finding his Economics degree to be soulfully meaningless, Jared became a monk. Meditating in the mountains was fun, but after living without electricity for 13 months Jared had had enough. He recently completed his Master's Degree in Counseling Psychology and is growing an executive performance coaching business. Jared will be educating the audience on how to be more successful in your conversations with your peers, coworkers, friends, etc. by genuinely smiling and making direct requests.
Rachel Ernst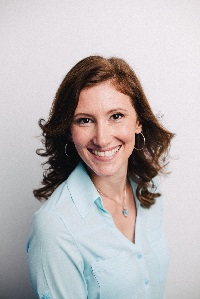 Rachel Ernst found her passion for women in leadership 20 years ago in college when she partnered with 5 other women to found a Jewish interest sorority, Sigma AEPi because there was no Jewish women's sorority on her campus. She went on to help create the Board of Directors, and traveled for several years founding chapters at multiple other campuses. The sorority still exists today and has helped to grow women in leadership across the United States. She was a member of the Boston Women's Networking Group's board at Fidelity, and started a women's leadership organization at her last company, GRIT (Grow, Inspire, Train) at Quantcast. As a supporter of non profit leadership, Rachel also sat on the Hillel Lay board of Sacramento/Davis, served on Boston's Jewish Young Adult Strategy & Planning Committee, and on Boston's Young Jewish Leaders' Counsel.
She currently oversees HR at Reflektive and has coached leaders for the past 10 years at Fidelity, Quantcast, and now, Reflektive. She is particularly passionate about listening and making sure the right voices are heard to drive key business decisions at the leadership level.
Rachel earned her Bachelor's Degree from UC Davis in International Relations and Business German, and received her MBA at Brandeis International Business School.