Description
Live webinar
Adult surviving siblings are often disenfranchised, and as a result, their grieving process remains private, intensifying the grieving process. Disenfranchised grief is one in which society does not recognize the validity of the loss, accept the mourner's grieving style, or stigmatizes the type of loss and/or reasons for the death (i.e., suicide, overdose, homicide, etc.). When the griever is disenfranchised, he or she may withdraw from others or question his or her own grieving process, may not acknowledge the reality of the loss and its implications, or adapt to the loss in unhealthy ways.
This presentation aims to educate the participants about the grief experiences by adults whose siblings have died and provide insights on how to reduce the risk of disenfranchising their loss and grieving process.
---
Present
Christina Zampitella, PsyD, FT
---
Continuing Education Information
Continuing education credit (1.5 hours) is available from a variety of professional boards for $25 per certificate. Instructions for obtaining your certificate will be provided at the end of the program.
Click here to view the full program information sheet, including board approvals list.
---
ABOUT THE PRESENTER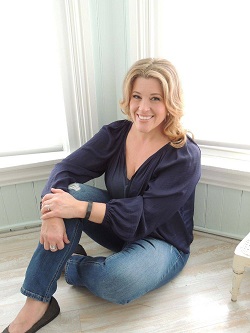 Dr. Christina Zampitella, FT is a licensed clinical psychologist in both Delaware and California, Fellow of Thanatology (expert in death, loss, and bereavement), owner of The Center for Grief Therapy and Education, co-owner and director of clinical services at Integrative Psychology Group, professor/faculty member, and a professional national trainer. She works as an adjunct professor at Goldey-Beacom College, National University, and Marian University, focusing her research and teaching on Bereavement Studies and Integrative Psychology. She is the lead developer and faculty of the Bereavement courses at National University. She served as the chair for the Continuing Education Committee for the San Diego Psychological Association from 2007-2009 and the Delaware Psychological Association from 2018-2019. Dr. Zampitella specializes in death, loss, and grief, integrative psychology, spirituality, and nature-based therapy. She is the former resident psychologist on Fox 5 News in San Diego, and often appeared on NBC News. She has been featured in Elle Magazine, BuzzFeed, and The Huffington Post.
---
How do I view the webinar?
Viewing instructions will be emailed to you several times in the days leading up to the webinar.
How can I contact the organizer with questions?
Email Institute@taps.org or call 800-959-8277.
Presented by Boeing