Adult Paint Night -- Our Fragile Hearts

Friday, January 13, 2017 from 6:30 PM to 8:30 PM (CST)
Event Details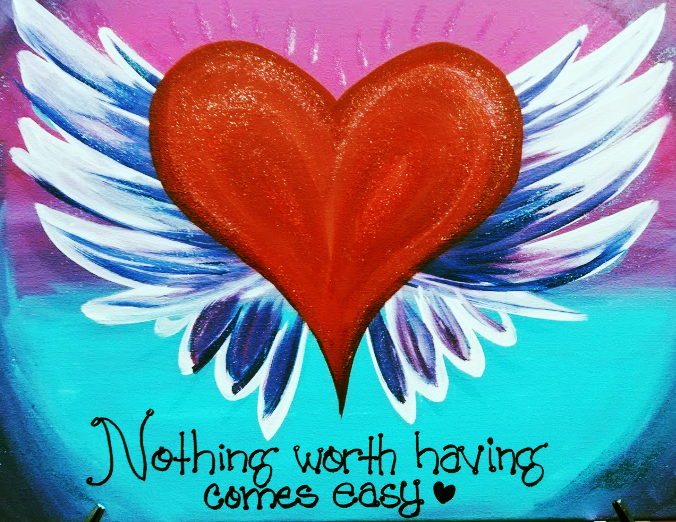 Rescheduled for Friday the 13th!  (LOL!!)  Join us for one of our STRESS FREE "Spirits in the Skies" adult art nights!  Grab some friends and a bottle of wine and create a whimsical 16x20 painting!  In this painting, we celebrate our fragile selves and make our hearts stronger by adding wings to soar!  Not a fan of the quote or color scheme?  Have an empowering quote in mind (or none at all!), and/or change the colors to reflect your own favorites (or even black and white!)  And, yes, we will get our glitter paint on! :-)
Not sure you have the artistic ability to create this beautiful piece of art?  No worries.  We walk you through step-by-step, and we can't wait to have another fun night with you!  
Registration ends at NOON on Friday!  If you can't register online, please CALL and leave a message so we will know that you're coming!  Thanks a bunch!
---
REMINDERS:
This is an adult-only event.  You must be 18 years old to attend, and 21 years old to consume alcohol.

Register online--our registration form includes a Waiver.
Please pay at the studio.  $35 per person.

Have funnnnn!!!
Organizer
Marmalade Skies is a walk-in arts & crafts studio for all ages and occasions.
Have fun with projects like painting, mosaics, decoupage, and more.
We help get you started, and then you take it from there.