Description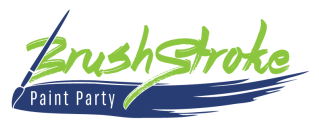 "Paint a Ceramic Christmas Tree"
Wednesday December 19th
6:30pm-9:00pm
Adult Open Paint, 18 years and older.
Paint & Go Assorted Trees
Swirl Tree $25.00
Triple Tree Lantern $25.00
Nostalgic Tree 11 inch $42.00
Nostalgic Tree 16 inch $100.00
Slim Tree, 5.75 inch $25.00
Slim Tree, 9 inch $32.00
Slim Tree, 10.5 inch $35.00
Slim Tree, 13 inch $38.00
Slim Tree, 16 inch $45.00
Includes colored lights. Light cord sold seperatly.
If you purchase on Eventbrite in advance and your selection is higher or lower it will be adjusted that evening by cash.
Large assortment of mixed pieces. Trees, ornamnets, skull, pumpkins, haunted house, crosses, many designs to select from.
Pricing is $8 - $45, 10% off for VIP Membership. You select the items you would like to paint and pay just for that item. No extra fees. Choose your colors and start designing.
Minimum purchase $20.00
Items will NOT be baked in a kiln, the pieces will not be food safe.
Pieces are limited. Contact BrushStroke to reserve your seat and your pieces of choice.

BYOB and food. We supply wine glasses to use and we have ice.
Reserve your seat. Gratuity for the artist not included.
BrushStroke Paint Party 205 Church St. Naugatuck 203-632-5309