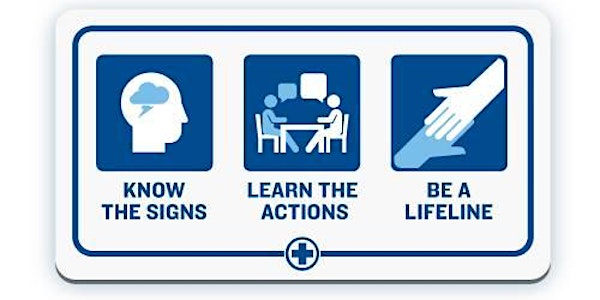 Adult Mental Health First Aid
Appropriate for anyone age 18 and older who wants to learn how to help a person who may be experiencing a mental health related problem.
About this event
Course Requirements:
- 2 hours of pre-work due 3 days prior to training date (no exceptions)
- Personal computer or device with Zoom capabilities (video and audio)
- Must attend entire training on day-of training. No partial credit will be assigned.
Course Description:
Mental Health First Aid for Adults teaches people how to recognize signs of mental health or substance use challenges in adults ages 18 and older, how to offer and provide initial help, and how to guide a person toward appropriate care if necessary. Topics covered include anxiety, depression, psychosis, and addictions. 3-year certification issued upon successful completion of course.
Please Note: You will be registered for the course in Mental Health First Aid National's Learning Management System (LMS) once the registration window closes, and the course will be hosted on Zoom via your personal portal in the LMS. Next steps will be communicated via email from the course instructor(s).
This event is for residents and/ or service providers to residents of Orange County, California only.
Services are provided by the OC Health Care Agency (OCHCA), Mental Health and Recovery Services, Prevention & Intervention , Mental Health Services Act/Prop 63.