Description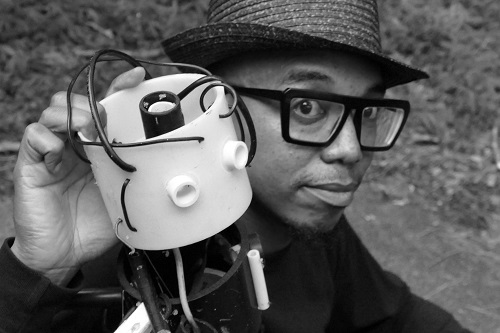 Tuesday April, 9th class is being rescheduled for later this month, due to the POP UP Shop event this weekend. https://www.facebook.com/events/998894813632871/

If you are interested in the April 9th class, please let us know so we can let you know the new date.
This workshop is for adults who are interested in the art of puppetry. Learn how to manipulate Jeghetto's unique puppets with hands on instruction from the master himself. Get a brief history of the art form, and learn about the different styles of puppetry.
A question and answer dialogue will follow about the art of puppetry, with information about future making classes.
Intro to Puppetry adult workshops are held every 2nd Tuesday of the month. This workshop will be an intro to further classes that will involve puppet building and manipulation.
We've partnered with The 584, LLC Art & Design Studio, located in the heart of downtown Durham's thriving Art & Culture scene. All classes will be held at this location. For more information visit the584.com
Students who attend the intro to Puppetry workshop will recieve a $5.00 off coupon for a future puppet building class! Discount code will be emailed to you after registration.
These workshops are for adults 18 and older. Feel free to bring a friend!
Class sizes are small (10) students max.
For more information about Jeghetto and his puppetry, visit his website at jeghetto.com