Adult Coed Friendly Softball Off-Season Play: Fridays
Sales Have Ended
Registrations are closed
Play Ball! Our Slacker Softball Facebook Group has more details on our gameplay, and our group text communication allows players to know where, when, cancellations, changes, etc. for gameplay, up to the minute update. Those you can ask for when you arrive if you're new are: Carson, Roger, David, Son, and Ronnie
Sales Have Ended
Registrations are closed
Play Ball! Our Slacker Softball Facebook Group has more details on our gameplay, and our group text communication allows players to know where, when, cancellations, changes, etc. for gameplay, up to the minute update. Those you can ask for when you arrive if you're new are: Carson, Roger, David, Son, and Ronnie
Description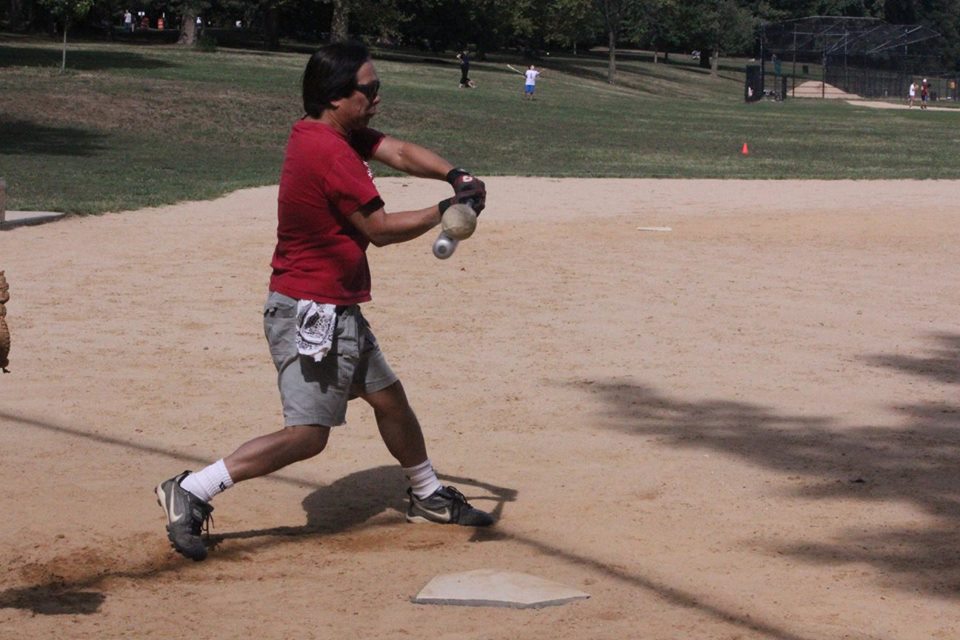 Play Ball!

Whether you're an MVP or newbie you're invited to our fun yet competitive coed adult #softball pickup games. We play 1 to 2 games (two if enough stick around) year-round weather and temperature permitting. Our group has been around for over a decade and we have several hundred softball enthusiasts from throughout NYC's five boros, and NJ.

Games take place every Friday (weather permitting) at the Parade Grounds in Brooklyn near Prospect Park (Coney Island and Caton Avenues - because the fields are used by other organizations to if we are not on the first field we typically wind up two fields down on Field 8).

Registration: https://softballfriday.eventbrite.com

Mass transit nearby (it is for Field 2 but we are usually on Field 1
https://moovitapp.com/index/en/public_transit-Parade_Grounds_Field_2-NYCNJ-efsite_4fdcae2ae4b0d60dd885d889-121

More info about Parade Grounds: https://www.nycgovparks.org/parks/parade-ground

We have a Facebook Group where you can stay up to date on the advance gameplay and impromptu pickups on holidays. It is https://www.facebook.com/groups/SlackerSoftball/ and is called #SlackerSoftball.

We also have a group text function for last minute cancellations, what field we are on, and other last-minute important news. To be added please provide your cell phone for text messages to Carson. We will NOT be calling anyone for any reason. The system for communication is being automated because piecemeal communications are too time-consuming for unpaid volunteers.

Surprisingly we play year around. We've even played in snow if field not covered and as long as temps are above 45 degrees. It's a great way to stay fit, have fun and look good throughout the year while being ready for season play when it begins (there is a lack of batting cages in NYC) and not many who you can call upon to have a game of catch with. Here you do :)

Please register here if you intend to show up so we have a head count. We NO longer accept any comments on our Facebook Group to whether you are showing up or not, it is only being accepted here by demonstration of your registration if you are planning to attend. https://softballfriday.eventbrite.com

Playing #softball with us in the off-season is FREE. As we close in on permitting to move to Prospect Park and need to update our equipment and purchase balls we ask for contributions and seek sponsors to keep impromptu adult softball where you don't need to obligate or pay to become part of a regular softball league alive.

The #ParadeGrounds in #Brooklyn has an artificial turf so ball hops are very predictable and fields are without ruts and ditches. We play with Clinchers vs. corkers or hard softballs making it less dangerous for beginners and geezers like some of us.

REMEMBER if we do not receive enough registrations here the game may be canceled.
Notification will go out via group text messaging. If you really want to play, REGISTER!