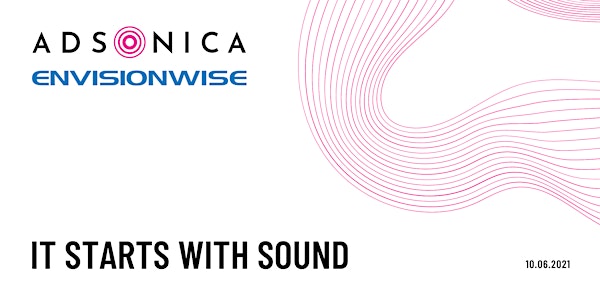 Adsonica x Envisionwise Launch Webinar
Adsonica and Envisionwise offer radio station websites highly engaging audio display ads. Sign up to learn how to create and deploy them.
About this event
Adsonica has just partnered with Envisionwise to bring audio display advertising to their wide US-based radio station client base.
Audio display ads are created in under 5 minutes in the AdsonicaStudio app which combines your audio and your image into a single ad file. The audio revolution over the past 18 months—with the boom in streaming, podcasting, voice assistants and social audio—has created heightened interest in audio display ads which amplify brand stories to achieve video-like engagement at scale for a fraction of the cost.
In this webinar, we'll show you what an audio display ad is and why they're highly effective in driving engagement and recall thanks to the power of audio. We'll also show you how to create an audio display ad in AdsonicaStudio and deploy it via the Envisionwise Ad Manager. Finally, we'll have time for a Q&A session.
Everyone interested in audio display advertising is welcome but tickets are limited—sign up now for FREE!