ADRHub Webinar: Technology and the Ethics of Mediation

Tuesday, April 16, 2013 from 5:00 PM to 6:00 PM (CDT)
Event Details
Technology and the Ethics of Mediation
Presented by Daniel Rainey

When technology and mediation are mentioned in the same breath it is common for practitioners to think of online platforms like Modria.com, where mediation is done largely online using specialized software.  But most of us use some kind of technology in our practices - telephones, mobile and smart phones, e-mail, cloud storage and file sharing, and social media, to name only a few.  Our use of information and communication technology (ICT), from lowly e-mail to "full service" platforms like Modria, directly affects how we manage the ethical demands associated with the practice of mediation.  This webinar will address a broad array of ethical issues associated with mediation and technology, and will suggest ways that practitioners can maintain an ethical practice while using all of the ICT tools available.

Presenter Bio: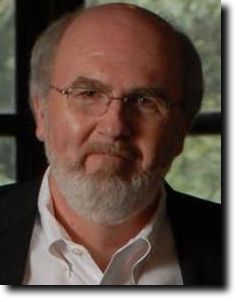 Daniel Rainey is Chief of Staff of the National Mediation Board (NMB). Previously, he worked in the private sector as the owner and president of Holistic Solutions, Inc., an ADR and conflict management consulting firm. He also was a faculty member at George Mason University and is currently an adjunct at Creighton University, Southern Methodist University, and Dominican University. He is a Fellow of the National Center for Technology and Dispute Resolution, and on the Board of Directors of InternetBar.Org and Modria, both of which are dedicated to combining technology, the Internet, and dispute resolution. He specializes in online dispute resolution, conflict management, conflict intervention, organizational development, and training. He is the author of many papers regarding the use of technology to enhance access to justice and conflict resolution.
When & Where

ADRHub.com Webinar




Tuesday, April 16, 2013 from 5:00 PM to 6:00 PM (CDT)
Add to my calendar
Organizer
The Werner Institute was established in 2005 thanks to a generous gift from the C.L. Werner family, creating the most richly endowed program of its kind in the country. The mission of the Werner Institute is to be a leader in advancing the field of conflict resolution to a new quantum level with a focus on developing the next generation of practitioners and scholars who are responsive to the real, and often unacknowledged, needs of those in conflict. With an interdisciplinary foundation and a focus on collaboration and open inquiry, the Institute supports the mission of Creighton University and builds a bridge between the field of conflict resolution and the issues faced by people in an increasingly complex world.