ADRHub Webinar - Emergent Peacebuilding Design: Reframing our Approach to Local Peacebuilding

Tuesday, March 1, 2016 from 10:30 AM to 12:00 PM (CST)
Event Details
Emergent Peacebuilding Design:
Reframing our Approach to Local Peacebuilding
Presented by Gail Ervin, PhD.
In collaboration with the
International Section of the Association for Conflict Resolution (ACR),
The Community Section of the Association for Conflict Resolution (ACR), and
The National Association for Community Mediation (NAFCM)

Session Description:
The peacebuilding field has struggled to adapt traditional international development funding and project design processes to the inherently complex issues of conflict transformation.  Much of the work has been focused on fixing what we are doing now.  But what if we take an entirely different worldview when working with local organizations to design grassroots efforts? Drawing from resources such as Ricigliano's systemic peacebuilding, CDA's Reflecting on Peace Practice, and Wheatley and Freize's work on communities, networks and emergence, emergent peacebuilding design provides an alternative inquiry into the characteristics of sustainable community conflict transformation, as exemplified in Kenya's Laikipia Peace Caravan.  This webinar will introduce an emergent peacebuilding design inquiry framework, and explore its use by external partners to more effectively fund, evaluate and support grassroots projects.
Presenter Bio: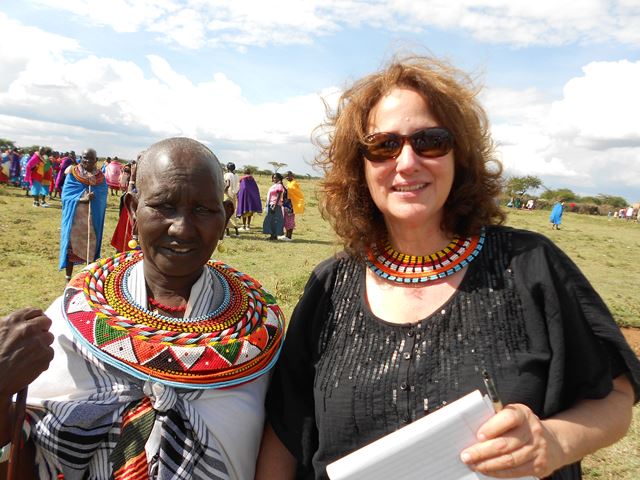 Gail Ervin, Ph.D. is Principal of the Ervin Consulting Group and is Co-Team Leader for the Mediators Beyond Borders Kenya Initiative.  Gail has over 30 years experience in environmental planning, environmental/public policy mediation, and community capacity development, specializing in transformative social change.  She developed and manages the LinkedIn International Conflict Resolution Networks Portal Group, and has been involved in conflict resolution capacity development efforts on five continents through her leadership roles with the ACR International Section, Mediators Beyond Borders, and as former US Representative to the World Mediation Forum Steering Committee.  Gail travels regularly to Kenya to manage the Warriors to Peace Guardians Initiative, a project funded by the US Institute of Peace that was developed during her participatory action research on pastoralist peacebuilding and emergent peacebuilding design in Kenya. 
When & Where

ADRHub.com Webinar




Tuesday, March 1, 2016 from 10:30 AM to 12:00 PM (CST)
Add to my calendar
Organizer
The Werner Institute was established in 2005 thanks to a generous gift from the C.L. Werner family, creating the most richly endowed program of its kind in the country. The mission of the Werner Institute is to be a leader in advancing the field of conflict resolution to a new quantum level with a focus on developing the next generation of practitioners and scholars who are responsive to the real, and often unacknowledged, needs of those in conflict. With an interdisciplinary foundation and a focus on collaboration and open inquiry, the Institute supports the mission of Creighton University and builds a bridge between the field of conflict resolution and the issues faced by people in an increasingly complex world.