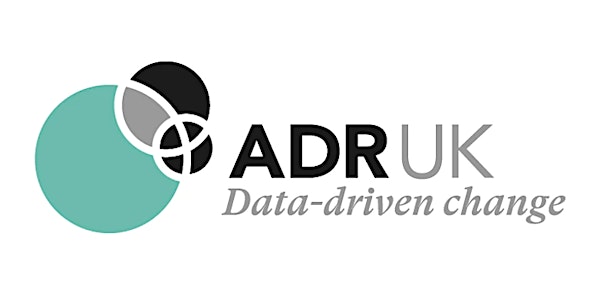 ADR UK Researcher Network Symposium #6: Housing & Communities
As an ADR UK-affiliated researcher, you are invited to the sixth ADR UK Researcher Network Symposium, on the theme of Housing & Communities.
About this event
The virtual symposium will focus on the theme of Housing & Communities, and is an opportunity to hear about and discuss research underway across the ADR UK partnership.
The event will be chaired by ADR Wales Co-Director, Stephanie Howarth, and will include presentations from:
Professor Chris Dibben and Dr Serena Pattaro, Scottish Centre for Administrative Data Research (ADR Scotland) Unique Property Reference Numbers
Catherine Barham and Alice Palmer-Ross, Department for Levelling Up, Housing and Communities (ADR England) Homelessness Data England
Sarah Lowe, Welsh Government and Sian Morrison-Rees, Swansea University (ADR Wales) Fuel poverty
Dr Eileen Mitchell, Queen's University Belfast (ADR NI) Identifying predictors and consequences of homelessness in Northern Ireland using linked housing and health and social care
Scott McFarlane, Scottish Government (ADR Scotland) Scotland's Portfolios (Research and Statistical Data) - Homelessness
Each presentation will be followed by a Q&A, in which peers have the opportunity to ask questions and exchange thoughts and ideas in relation to: research questions and methodology; access to data; and more.
Please sign up now and make sure to check the bottom of your Eventbrite confirmation email for the joining link.
Please note: This event is exclusively for ADR UK-funded researchers and analysts. Please do not share this page with researchers who are not currently affiliated with ADR UK. Future events will provide opportunities to engage with external researchers working with administrative data.