Description
"Adore Night"

Atraskite, pasidžiaukite, pasisemkite įkvėpimo!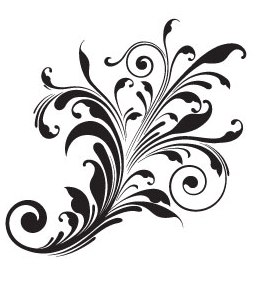 Kviečiame Jus į uždarą stiliaus ir elegancijos vakarą, kupiną grožio ir dizaino srities naujovių ir atrakcijų: drabužių kolekcijų pristatymai, grožio priemonių atradimo naujiena iš vakarų - AdoreBox, net keliolika unikalių interjero ekspozicijų bei žaisimingas aukcionas, kuriame aukštos kokybės grožio paslaugas pasiūlys savo sričių specialistai. Vakarą lengvais jazzo ritmais šildys vokalistė Aistė Tomkevičiūtė.
Pagrindinis vakaro akcentas - pripažintų stiliaus ir grožio srities specialistų aukcionas, kurio metu vakaro svečiai galės įsigyti unikalių jų paslaugų. Visos aukcione surinktos lėšos atiteks Kauno vaikų globos namams "Atžalynas".
Aukciono dalyviai:
Andrius Valaitis – "Super models" stilistas – kirpėjas, Femina Bona – instruktorius;
Marijus Mazuraitis - "Super models" stilistas – kirpėjas, 2012m. 3 vietos laimėtojas "World best stylist under category fashion on the best long hair";
Dainius Kepenis - Sveikatos mokytojas- valeologas Palangos sveikatos mokykloje.
Inga Petrikaitė – aksesuarų dizainerė;
Gintas Strolys – verslininkas, įmonės "Šilko tekstilė" savininkas;
Kęstas Lekeckas – drabužių dizaineris;
Vaiva Vekerotienė – dvasinis, atstatomasis gydymas, Reiki meistrė;
Evelina Mankienė- Adorebutique įvaizdžio ir stiliaus konsultantė.
Taip pat vakaro metu bus pristatomos:
–Dizainerių kolekcijos.
Dalyviai: Vilma Prūsaitytė. Kolekcija "Po užmerktomis akimis";
Reda Kriščiūnaitė-Paulauskė. Kolekcija "Ruduo/Žiema";
Freak Factory. Kolekcija. "Love. Popeye";
Justina Pociūtė. Kolekcija;
Sarta trix. Kolekcija.

–Unikalių vienetinių aksesuarų ekspozicijos.
Dalyviai: Inga Petrikaitė – aksesuarų dizainerė;
Eglė Kisieliūtė – odos dirbinių dizainerė;
"3 Perlai"- rankų darbo pauošalai;
"Aroma Butique"- kvepalų ekspozicija;

Prisijunkite, vakaras be Jūsų tikrai nebus toks šiltas.