Description
Fête: A pop-up night market and cultural festival celebrating the finest in Chicago's food and design. A toast to the city's creative, artistic pulse. Find the full event schedule at www.comefete.com.
Adopting Cuisine
Two of the city's most creative, ambitious chefs--John Manion of La Sirena Clandestina and Matthias Merges of Yusho and Billy Sunday--join Chandra Ram, editor-in-chief of Plate Magazine, for a discussion of the foreign cuisines they've adopted as their own.
Ticket includes a variety of Argentinian- and Brizilian-inspired bites from La Sirena Clandestina and a Japanese-inspired treat from Yusho. Wine, beer and cocktails will be available via a cash bar.
No dinner plans that evening? Stay in your seats, skip the wait (it is a no-reservations hot spot, after all), and dine at La Sirena Clandestina.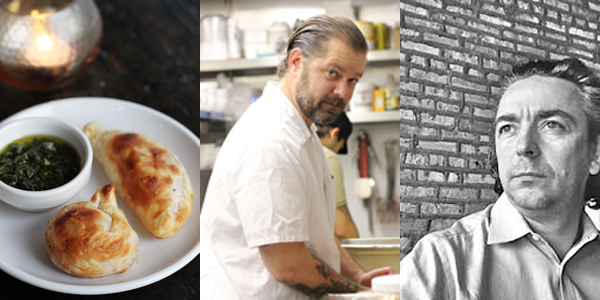 Organizer of Adopting Cuisine: A Conversation with Chefs Matthias Merges & John Manion