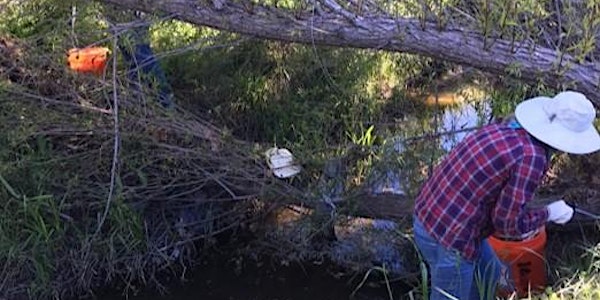 Adopt-A-Creek Volunteer Event with Dry Creek Conservancy and City of Rosevi...
Event Information
Location
Mahany Park
1501 Pleasant Grove Blvd 95747
Roseville, CA 95747
Description
We are looking for volunteers to cleanup the trail/-creek/riparian corridor and park/open space at Mahany Park. The trash in these areas tends to be fairly sparse and spread throughout, with some heavy concentrations in the park. This volunteer event will require a bit of walking. Volunteers will be provided work gloves, litter grabbers and trash bags and will work in small groups to pick up trash over a large area and return it to the parking lot or another designated area. If you have work gloves please bring them with you.
Please wear close-toed shoes, long pants, and layers as the weather will be low of 51 and high of 75 and sunnny as the day progresses. Some light showers are forceast for the day before the event. Please plan on getting wet in the creek so wear shoes you don't mind getting muddy or if you have water shoes or boots feel free to bring them. Bring a reusable water bottle. Snacks and water will be provided on site.
The address is for the library. We will meet/park in the large parking lot and the volunteer check in will be behind the buildings near the batting cages of Mahany Park. The location is probably the best parking access and access to bike trail/creek system.
There will be a 10 by 10 black tent on site for volunteer check in. Event check in will begin 8:45 and the event runs until noon. Volunteers under the age of 18 must bring a waiver signed by their guardian.
Date and time
Location
Mahany Park
1501 Pleasant Grove Blvd 95747
Roseville, CA 95747