We're taking things back to the 2000s for a special Halloween function at one of DC's largest music venues!
About this event
21+ to enter. 2000's attire highly encouraged!
ADOBO DMV + MVEMNT PRESENT
ADOBO 2002
A 2000s Themed Halloween Party
All the best sounds from 2000-2009. Reggaeton, Hip-Hop, Bachata, R&B, Dancehall, Salsa, Go-go, Merengue + more!
INDOOR/OUTDOOR EXPERIENCE: Lots of indoor and outdoor space to dance, sip, vibe out, eat & more! Hookah & Table Service Available! (text: 202-734-5500)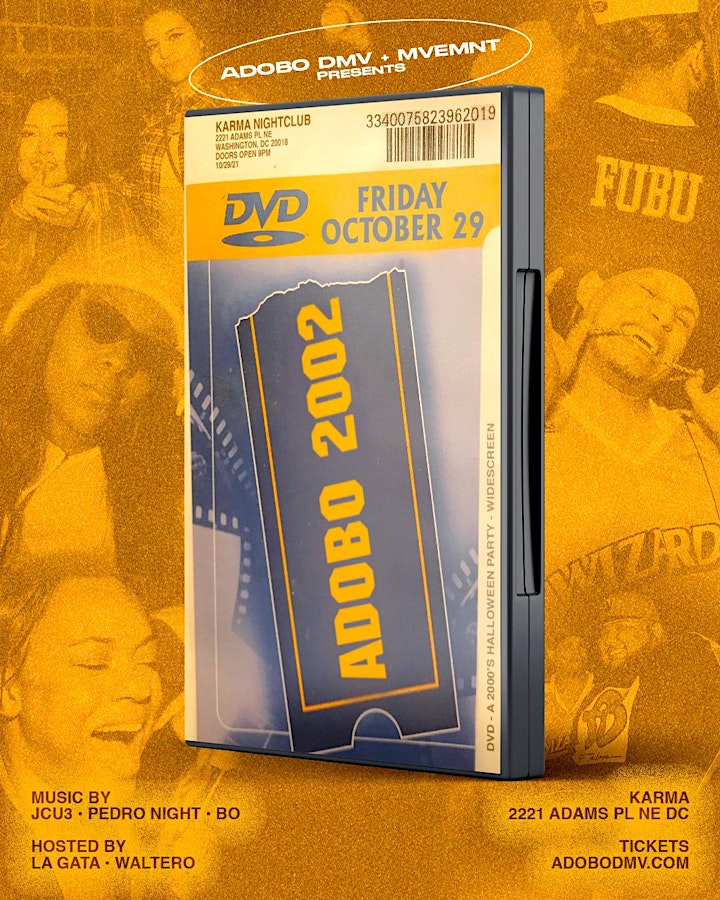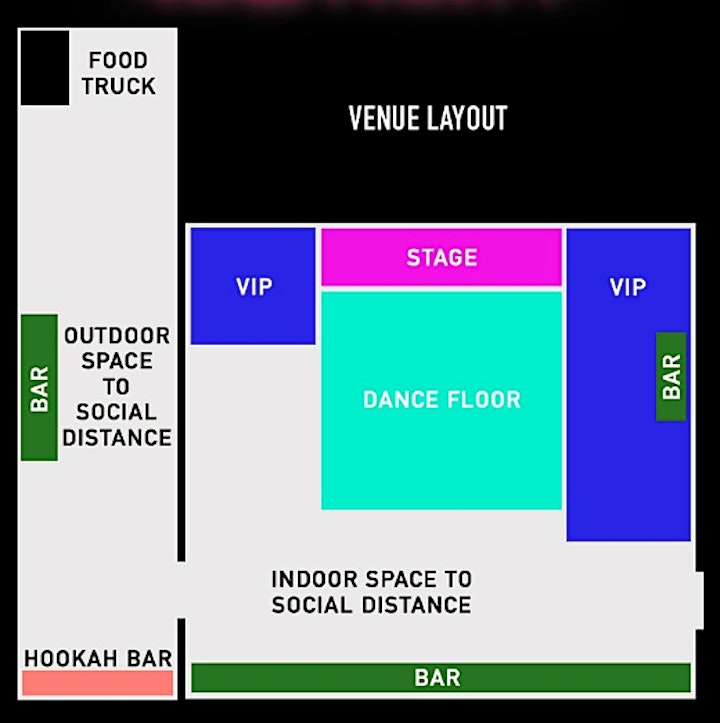 Please be advised:
-- No professional video/photo cameras allowed. You will be denied entrance if unable to comply.
-- With the purchase of this ticket you are authorizing ADOBO to use any photos/videos taken of you while at the event. The images/video clips may be used for commercial/promotional purposes. If you have any questions or concerns, feel free to contact us.
-- ADOBO is dedicated to providing a fun, inclusive, and welcoming space at our events. We do not tolerate harassment of event participants or unwelcome behavior in any form. Event participants violating these rules may be expelled from the event, or otherwise sanctioned, without refund, at the discretion of the organizers or event staff.
Harassment includes offensive verbal comments related to gender, sexual orientation, disability, physical appearance, body size, race, religion, or other protected class status, sexual images in public spaces, deliberate intimidation, stalking, following, harassing photography or recording, sustained disruption of talks or other events, inappropriate physical contact, and unwelcome sexual attention.
Participants asked to stop any harassing or unwelcome behavior are expected to comply immediately. If a participant engages in harassing or unwelcome behavior, the organizers or staff may take any action they deem appropriate, including warning the offender or expelling them from the event with no refund and being banned from all ADOBO events. If you are being harassed, notice that someone else is being harassed, or have any other concerns, please contact a member of ADOBO or Karma event staff immediately.
Organizer of ADOBO 2002: A 2000's Halloween Party