Adobe's Latest from NAB + Essential Role of the DIT at LAPPG on April 18th

Wednesday, April 18, 2018 from 7:00 PM to 10:00 PM (PDT)
Event Details
Join us for our April 18th LAPPG Meeting featuring two exciting presentations fresh from NAB.

ADOBE - WHAT'S NEW FROM NAB & MORE
The National Association of Broadcasters convention (NAB) is always full of new announcements and surprises. Join Karl Soule from Adobe as he covers all the new announcements on Creative Cloud video tools, with a focus on Premiere Pro and After Effects. We'll also cover the collaboration improvements using both local shared projects and Team Projects. If you couldn't attend NAB, this is a great opportunity to get up to speed on any changes coming to Premiere Pro.
Check out A Look into Hollywood's Cutting Rooms on YouTube – it's a great overview of who's using Adobe and why filmmakers are choosing their tools. See and hear how Hollywood post-production professionals make the most of their time and effort, by taking advantage of Adobe's essential and cutting-edge features for pro editors and assistant editors.

Read more in Adobe's blog post: Making the Scene in Hollywood.
WORKFLOW AND THE ESSENTIAL ROLE OF THE DIT
Fresh off a Kendrick Lamar 8K Project and a speaking engagement at NAB, Digital Imaging & Workflow Specialist Lyndel' Crosley will share how having a DIT on set with you serves as an insurance policy for your film. For all filmmakers - having control of your workflow gives you better financial control over your post. This also allows you the freedom to future proof your project by using new technologies on set and choosing what goes to
post. Film is an art form, digital imaging is a skill. In this new digital world of K's and challenging budgets, you will learn why having someone who specializes in workflow is essential as well as how to get the most out of your DIT.
A graduate of the University of Southern California and with more than 20 years of experience in the film and digital imaging industry, Lyndel' Crosley has been part of NBC, KTLA and Reuter's award-winning crews. Lyndel' has covered groundbreaking stories, including the Northridge Earthquake, the OJ Simpson trial, the Atlanta Olympics and multiple award ceremonies such as the Oscars and the Emmys. Lyndel' spent more than 10 years in the field as a camera operator, microwave and satellite technician, where he learned the skills of a digital imaging technician. With the inception of file based cinema systems, Lyndel' has consulted for a number of post facilities and organizations which he has been a member of including the Society of Camera Operators, the Digital Cinema Society, and International Cinematographers Guild, which in 2009 invited him to assist in creating its workflow protocols for Data Management by Digital Imaging Technicians.
***As always there will be plenty of time to network, enjoy some coffee and participate in our great giveaway which includes thousands of dollars of amazing prizes from our generous partners!

$5.00 cash kindly requested at the door will include 1 giveaway ticket.
Location:

 Roth Hall

1714 21st Street

Santa Monica, CA 90404
Click for a map here.
***Street parking is available as well as a Crossroads parking lot on 22nd Street. Cick here for a parking map.

---
SAVE THE DATE TO CELEBRATE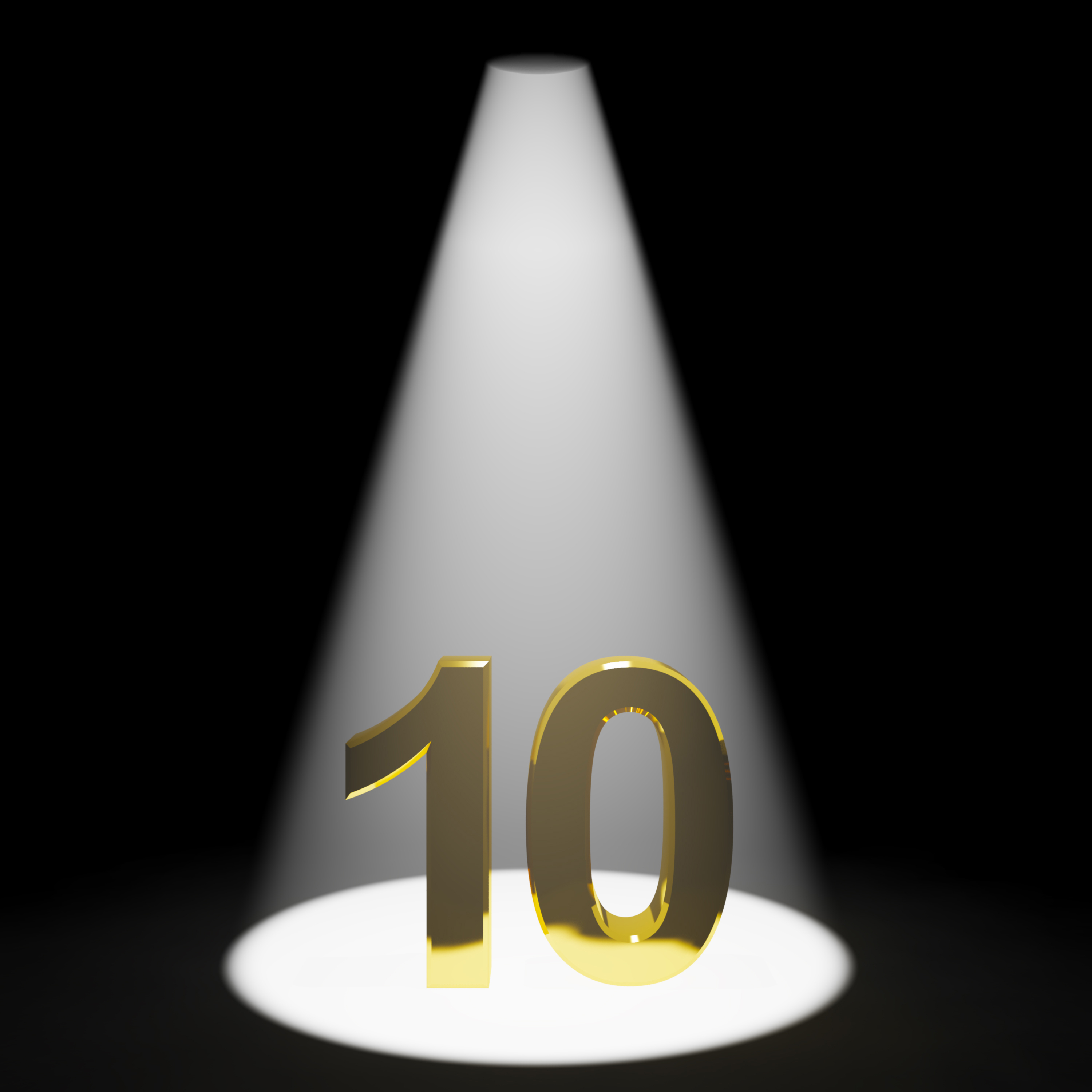 Join us on Saturday, June 23, 2018 and celebrate LAPPG's 10th Anniversary hosted by our friends at NewFilmmakers Los Angeles.
Stay tuned for details and ticketing information.
---
SUBSCRIBE TO LAPPG'S YOUTUBE CHANNEL TO CATCH UP ON MISSED MEETINGS

Missed a presentation you wanted to see? Check out our YouTube Channel every week where we're posting key highlights from our monthly meetings so take a look and subscribe! 

Have a look at longtime friend and LAPPG member, Dan Kneece's presentation on preparation and planning for successful, short schedule shoots. Using two recent features as a guide, Dan talks about work ethic and hiring crew members who are experienced and letting their talent guide them to doing what they do best.

https://youtu.be/fAfj1-ICT04
---
MARK YOUR CALENDAR FOR THESE UPCOMING MEETINGS AND EVENTS

LAPPG April Meeting – Wednesday, April 18th, 2018 – Roth Hall
LAPPG May Meeting – Thursday, May 10th, 2018 – Roth Hall
Cine Gear Expo – May 31-June 4, 2018 (Exhibits June 1-3, 2018) – The Studios at Paramount, Hollywood
2018 Creative Storage Conference – June 7, 2018 – DoubleTree Hotel, Culver City
LAPPG 10th Anniversary Celebration at NewFilmmakersLA – Saturday, June 23th, 2018 – South Center Park, DTLA
Editors Retreat - July 25-29, 2018 - Atlanta, GA
---
CINE GEAR EXPO COMPLIMENTARY EXHIBIT PASS THROUGH MAY 26th, 11:59pm PDT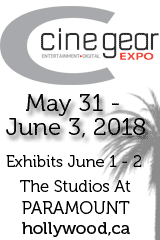 Register Now!
Exhibits, Premier Seminars, New Product Demonstrations, Special Screenings, Networking, Master Classes, Film Series Screening & Competition, Special Events

Cine Gear Expo
May 31 - June 3, 2018
The Studios at Paramount, Hollywood, CA
www.cinegearexpo.com


---
PARTICIPATE IN THE INDUSTRY'S STORAGE SURVEY FOR FREE PASS TO CONFERENCE

The Twelfth Annual Creative Storage Conference (CS 2018) will be held Thursday June 7, 2018 in Culver City, CA.  CS 2018 features media and entertainment professionals in sessions and keynotes. At CS 2018 you can find out the latest

developments in digital storage for media and entertainment and see how other media professionals meet their digital storage needs.

M&E professionals can participate in our digital storage survey through this link:  https://www.surveymonkey.com/r/NXRN5SL.  M&E professionals who complete the survey and indicate their contact information at the end of the survey will receive a free full pass to the 2018 Creative Storage Conference. 



---
GET YOUR DISCOUNTED PASS TO THIS YEAR'S EDITORS RETREAT
The 12th Annual Editors Retreat is a five day, interactive event created for experienced TV, film and video editors. The event, taking place from July 25-29, 2018 in the buzzing production hub of Atlanta, GA. brings together industry visionaries to discuss and share the latest technologies, techniques, platforms, and workflows you should be applying to generate leading-edge work.
Editors Retreat invites you to come get inspired by the experiences and knowledge of the speakers and your fellow attendees. Hear from impressive keynotes, including the just announced, Emmy nominated, ACE Editor of Stranger Things, Kevin D. Ross and Norman Hollyn, Heathers. Rub shoulders with your industry peers as you spend five awesome days of training and fun, bonding activities.

Save an additional $100 with promo code LAPPG18: http://ow.ly/FDRN30i8ODX
---
CONNECT WITH US!              

---
We thank the following partners for their generosity and support of our monthly meetings. Please visit them:
Adobe, Advantage Video Systems, Blackmagic Design, BorisFX, Creative Handbook, Digital Rebellion, Glyph Production Technologies, Imagineer Systems, Indie Shooter, Intelligent Assistance, iZotope, LaCie, Mercury Production Report, Other World Computing, Pro Sound Effects, Pro Video Coalition, ProductionHUB, Shutterstock, Sound & Picture, Vimeo, Zeiss.

We look forward to seeing you on Wednesday, April 18th!
Sincerely,

Los Angeles Post Production Group
Please visit www.lappg.com for discount offers, job listings, industry news and more.
When & Where

Crossroads School - Roth Hall
1714 21st Street
Santa Monica, CA 90404


Wednesday, April 18, 2018 from 7:00 PM to 10:00 PM (PDT)
Add to my calendar
Organizer
The Los Angeles Post Production Group is a professional organization for people with a passion for film, video and the digital media finishing process.

The LAPPG discusses all aspects of post production, from picture and sound editing to color correction, visual effects, codecs, storage and post workflows.

Expert presenters and leading companies come to our monthly meetings and share new technologies, techniques, tools, products and best practices to aid us in telling great stories.
We also provide our members with great offers and discounts as well as opportunities to network and make industry connections.
Membership is free and you need not live in Los Angeles to take advantage of this great resource.
To become a member please email your name and information about yourself to membership@lappg.com.