Sales Have Ended
Registrations are closed
Thanks so much for RSVP'ing for Adobe NYC Pride. We can't wait to march with you this June! For any questions or concerns, please contact roxanne@adobe.com
Sales Have Ended
Registrations are closed
Thanks so much for RSVP'ing for Adobe NYC Pride. We can't wait to march with you this June! For any questions or concerns, please contact roxanne@adobe.com
Description
ADOBE

CELEBRATES

L

G

B

T

Q

P

R

ID

E
Join the Adobe NYC group as we march in the New York Pride Parade on Sunday, June 25th. All employees and their friends and family are welcome to march as we highlight Adobe's support of diversity. Participants who RSVP in the group will receive an Adobe t-shirt designed for the event* (please note that this is first come, first serve as t-shirts and tank tops are limited).
We will all be meeting at The Australian for drinks and food prior to the march (11:30-1:30pm). Once we are all there and our two hour happy hour is over, we will make our way to our float location and get ready for the march to begin.


---

Why do we march?
The first March was held in 1970 and has since become an annual civil rights demonstration. Over the years its purpose has broadened to include recognition of the fight against AIDS and to remember those we have lost to illness, violence and neglect. The March is a celebration of our lives and our community. In 2016, we were joined by over 350 unique marching contingents, representing a vast array of non-profits, community organizations, corporate sponsors, small businesses, political candidates and activists! With over 80 floats making the trek down Fifth Avenue, last year's March was one of the largest and most exciting in history.

Do we have a float? What exactly should I expect?
Great question! This year we have ordered a float so in addition to marching in the parade, we will have the option to take turns riding the float.
What about T-shirts? Give aways?
We will definitely have t-shirts or tank-tops for everyone who registers to march, so don't forget to select your shirt size. We will have giveaways to hand out during the parade, so we encourage you to bring a small tote bag to carry them during the parade and hand out!
Can I bring more people?
Yes, absolutely! Bring your husband, wife, girlfriend, partner, her girlfriend, your mom, baby- the more the merrier. Just RSVP for those guests when you register.
Can I help?
Yes, absolutely! We'd love to have more people before, during and after the parade help with setup, coordination, safety, and breakdown to make sure the parade is safe and fun for everyone. Email us directly if you want to help out.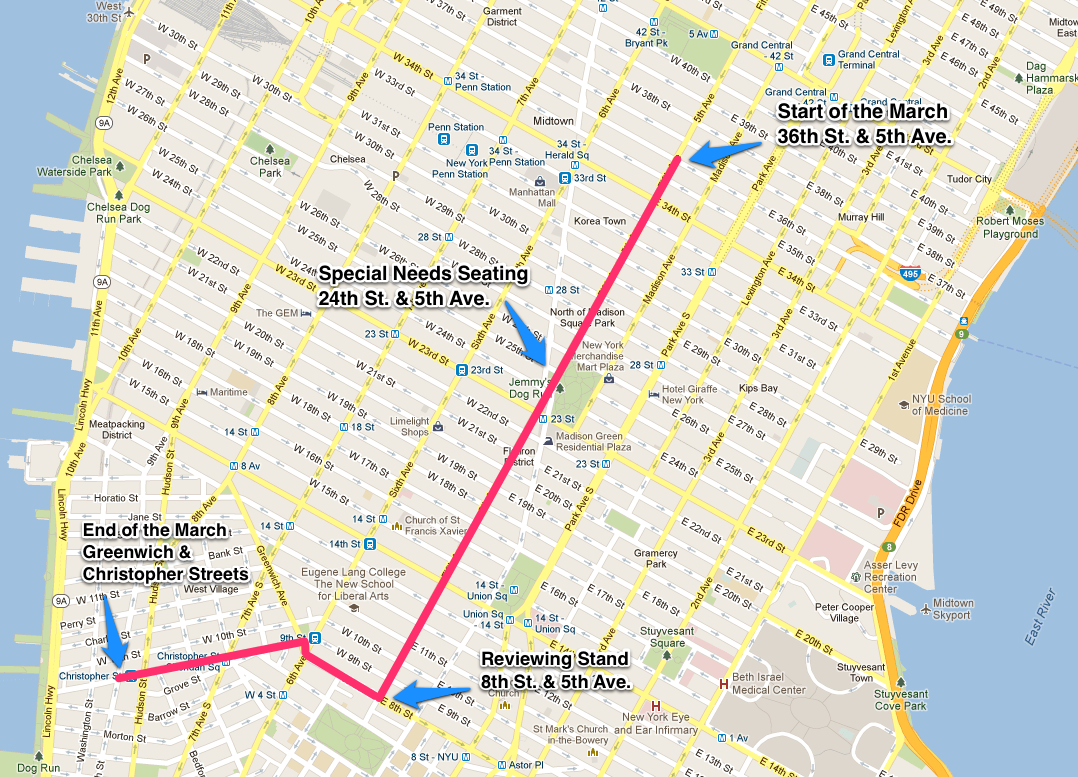 A look back at the past years: