Instagram: @lowtidedivision We will be teaching you the basics of Adobe Photoshop! Beginners only!
About this event
PRIOR TO YOU BOOKING, YOU MUST DOWNLOAD ADOBE PHOTOSHOP BEFORE THE TRAINING!!! (DIRECTIONS BELOW)
-----------------
This will let us know that you are serious about this way of life.
Instructions:
1. Please visit the link below in bold.
https://www.adobe.com/creativecloud
2. Scroll down a little for PHOTOSHOP (screenshot attached).
3. Here you can try for FREE or PURCHASE a monthly subscription of $20 a month with Adobe. (You may need to enter payment information for FREE download).
-----------------
Once downloaded and opened, you are READY TO BECOME A PHOTOGRAPHER!!
(Note: No camera needed. This is solely an editing class. You will be provided with a picture as well)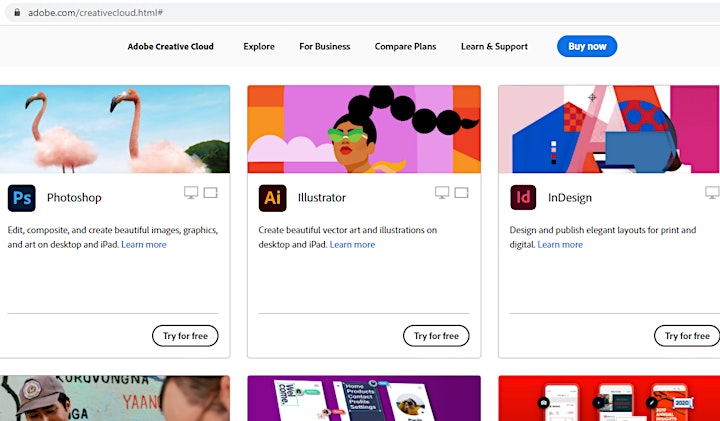 Date and time
Location
Refund policy
Organizer of Adobe Photoshop Beginner's Tutorial (Remote/Zoom)