Adobe InCopy and InDesign Master Class

Wednesday, September 16, 2009 from 9:00 AM to 4:30 PM (CDT)
Event Details
Registration Information:
Early Bird Discount: Sign up by August 25 and save $20. Enter code AM0916 for the Early Bird discount. 
If you are purchasing multiple tickets and are traveling from outside of Wisconsin, you are eligible for a multiple ticket discount of 10%. Please enter discount code "Multi" to receive a reduced ticket price.
For Travel Information, visit the links listed on the IGI website at http://www.igi.org/travel_info/
Cancellation Policy: The Service Providers reserve the right to cancel the courses before the start date of the scheduled workshops/seminars. The Service Providers accept no responsibility for costs incurred in relation with the courses (computer, communication, travel costs, hotel, etc.) for the participants.
Adobe InCopy and InDesign Master Class
September 16
9:00am – 4:30pm
Questions? Get them answered here! Join Anne-Marie Concepción as she jumps head-first into strengthening and refining your collaborative workflow skills with InDesign and InCopy. This 1-day seminar is for people who are already using the InCopy/InDesign workflow (or attended the previous day's introductory seminar). We'll explore overlooked but incredibly useful InCopy features, create editorial templates, discover new local and remote workflows, and learn how to troubleshoot common problems.
What Will You Learn?
• Exploring Layout vs. Assignment workflows, which is best for you?
• Succeeding in a mixed version environment
• Solving publication font issues
• Setting up a stable remote workflow
• The perils of packages: Tips for remote editors
• Working with freelancers who don't have InCopy
• Using "cloud computing" for hassle-free collaboration
• Developing InCopy story/layout templates
• Working with images in InCopy
Who Should Attend?
Though beginners are welcome, the content in this seminar is aimed at editors and designers who have at least 3 months of experience working with InDesign and InCopy (CS3 or CS4).
Seminar Presenter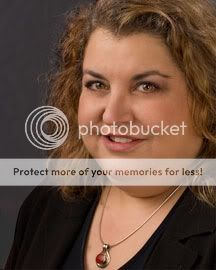 Anne-Marie "Her Geekness" Concepción is a publishing workflow expert. As an independent Adobe Certified Instructor, she has personally taught hundreds of clients how to move to the InCopy/InDesign workflow. Her software tips appear on her blogs InCopySecrets.com and InDesignSecrets.com. Anne-Marie also records video tutorials on InDesign and InCopy for Lynda.com, and writes DesignGeek, a free e-zine enjoyed by over 8,000 design and publishing professionals around the world. Learn more at her company's site, senecadesign.com.
NOTE: New to the InCopy/InDesign workflow or interested in taking more classes in this subject?  Anne-Marie is also teaching an introductory seminar, "Collaborative Workflows using Adobe® InCopy® & InDesign®"  at IGI on September 15. Learn more by clicking here.
When & Where

Institute for Graphics and Imaging (IGI)
800 Main Street — Building Q
Harry V. Quadracci Printing & Education Center
Pewaukee, WI 53072


Wednesday, September 16, 2009 from 9:00 AM to 4:30 PM (CDT)
Add to my calendar
Organizer
The professional and geographical hub of print.
Named after the late founder of Quad/Graphics and well-known vanguard of the print industry, IGI's Harry V. Quadracci Printing Education and Technology Center is a state-of -the-art facility that carries on its namesake's passion of innovation, excellence and continued learning.
IGI is a nonprofit organization dedicated to advancing printing, publishing, and related industries.  We do this by providing advanced training, applied research and knowledge-sharing opportunities in a world-class learning, demonstration and exhibition facility.