Adobe CreateNOW Camp in Orange County
When and where
Location
NOCCCD School of Continuing Education 1830 West Romneya Drive Anaheim, CA 92801
Description
Join us for a day of learning and networking!
Come hear the latest about Creative Cloud and new features in some of your favorite, or soon-to-be favorite, software applications!
We've pulled out all the stops to gather a great group of speakers for you! Check out the lineup below.
We will have a morning keynote from Colin Smith of photoshopcafe.com, and then an afternoon of two concurrent sessions packed with information. You choose 2 out of the 5 sessions to attend!
Lunch is included, parking is free, raffle prizes too! Including one 12-month subscription to Adobe Creative Cloud!
If you're the lucky winner, you'll get to download and use nearly every Adobe software product they make for a whole year! And you don't have to be connected to the web to use it!
You won't want to miss this special Orange County Adobe Community Meet-up!
MORNING KEYNOTE: Colin Smith
Colin will share the latest news about Adobe Creative Cloud and then dive into new features in Photoshop CC and Lightroom 5. As always, we can expect a lively presentation full of Colin's tips and tricks to help you create amazing images.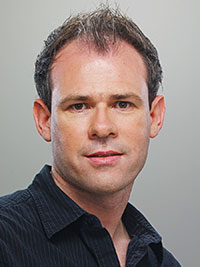 Colin Smith is a best-selling author, trainer, and award-winning digital artist who has caused a stir in the community with his stunning Photoshop work. Colin is also known as a pioneer of HDR photography. Colin is an Adobe ACP (Adobe Community Professional), He is founder of one the world's most popular Photoshop resource sites, PhotoshopCAFE.com, which boasts over 30 million visitors.
With over 18 years of experience in the creative industry, Colin was formerly Senior Editor and Creative Director for VOICE magazine. He is a regular columnist for Photoshop User magazine. He has been featured in most major imaging magazines including, Computer Arts, Macworld, After Capture, PSD Photoshop, Advanced Photoshop, Photoshop Creative, Digital Photographer, Web Designer magazine and a host of others.
Colin's digital imaging work has been recognized with numerous awards, including, MacWorld Digital Design and 3 Guru awards at Photoshop World 2001 and 2002. He's authored or co-authored more than eighteen books on Photoshop, including the best-selling How to Do Everything with Photoshop (McGraw-Hill/Osborne) and award-winning Photoshop Most Wanted, as well as being prominently featured in the Hall Of Fame book, New Masters Of Photoshop and New Masters of Photoshop 2 (The only artist featured in both editions). Colin is also creator of the Photoshop Secrets Video training series (PhotoshopCD.com). He is in high demand across the United States as a lecturer, presenting his Photoshop techniques to Photographers and graphics professionals across the nation. He has been a speaker at such conferences as WPPI, Flash Forward, NVision, Photoshop World, PIDE, PIDE, DL Expo, Creative Suite Conference, Cre8, Create Chaos, Deviant Art Summit and many more. In 2012 Colin was the featured speaker for a Multi-City Tour (Route CS6) Sponsored by Adobe. Colin has consulted such companies as Adobe Systems, Edison International, Apple and Disney Studios.
AFTERNOON SESSIONS
Breakout Room 1: Sally Cox - InDesign & Digital Publishing Suite
Sally will demonstrate how to create iPad apps in Adobe InDesign using Digital Publishing Suite and Creative Cloud. She'll share some of her favorite tricks in InDesign, including preference settings and layout/design tips. This session will bring you the latest information about how you, too, can jump on the band wagon of designing for the iPad.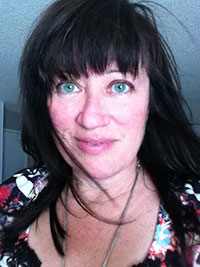 Sally Cox is an Adobe Community Professional and software trainer based in the Bay Area. A published author, instructional designer and social media expert, Sally runs her own company kreatable.com. A former art director for Adobe Systems, Inc. and former faculty of Art Institute of CA, she specializes in eLearning development, production and instructional design for a variety of companie. Sally manages a successful Adobe user group in San Jose (meetup.com/creativesuitesanjose).
Breakout Room 2: Chana Messer - Muse
Chana will get you up to speed with Adobe Muse, an application for those of you who want to design and publish websites without writing any code! That's right, you heard it, no coding! Learn about the Muse workspace, how to plan your website using a sitemap and master pages, and how to design alternate layouts for the desktop, tablets, and smart phones.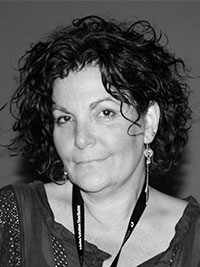 Chana Messer is a Fine Artist, Designer, Trainer and Software Evangelist. She has taught at the university level for 25+ years in the fields of Fine Art and Digital Imaging in the Department of Visual Arts at UCLA. She is also a Photoshop Studio Mentor and Lecturer at the USC School of Cinematic Arts, and an Adobe Creative Suite Instructor at the Walt Disney Company.
Chana (www.chanamesser.com) is an Adobe Certified Expert, Adobe Partner, Adobe Community Professional, part of the Adobe Professional Freelance Team, and an Adobe User Group Manager. As such, she has been invited to present at Adobe events at Mac World and AIGA, Adobe MAX, and other events in Los Angeles, San Francisco, Portland, Chicago, New York, and Tel Aviv.
The recipient of a BFA from Tel Aviv University and an advanced degree in printmaking from Pratt University, Chana Messer has been a fine artist for over 30 years. Pursuing her interest in an emerging new field, Chana completed an advanced degreee in Computer Graphics in 1986, and has remained ever since at the cutting edge of electronic digital design.
Chana is an exhibing artist you can see her work at:
www.artpic2000.com/artists and www.facebook.com/Chanaart
Breakout Room 3: Chris Griffith - Edge Tools & Services - Creating for the Modern Web
The online world is changing thanks to new web technologies and the proliferation of devices and internet connections. So how can you stay on top of these new technologies and create compelling content for this new, modern web? In this session Chris will show you the powerful Adobe Edge Tools & Services now available through Creative Cloud: everything from Edge Animate, Edge Code, Edge Inspect, and the newest member of the tools - Edge Reflow.
Chris Griffith is a Staff Engineer in Qualcomm's User Experience group, and an instructor (Mobile Application Development) at UCSD Extension. Chris has over 15 years experience in developing prototypes for a variety of clients and platforms, and has developed several iPhone and Android applications. He is an Adobe Community Professional and is regularly invited to speak at conferences such as Adobe MAX and 360Flex. In addition, he has served as a technical reviewer for several O'Reilly publications, and written for uxmag.com. In his spare time, Chris spends time with his family and sea kayaking. You can follow him on twitter @chrisgriffith or online at chrisgriffith.wordpress.com.
Breakout Room 4: Stephen Burns - Photoshop 3D - From Concept to Vision
Come and take a journey with Stephen, as he creates fantastic scenes that use a combination of photography, 3D & painting. He will show how to use photography to create the backdrop, and then how to integrate Photoshop painting techniques & 3D to create a whole unique vision from a single photograph. You'll be amazed at what you too can learn to create!
Stephen Burns (www.chromeallusion.com) is a digital artist and author of books on being creative with your digital tools. He is an Adobe ACP (Adobe Community Professional) and Adobe Freelancer and has taught digital creativity internationally. He is also the president of The San Diego Photoshop Users Group (www.sdphotoshopusers.com). Stephen has been a guest writer for a number of magazines, including Photoshop User Magazine, and is the author of a number of books on creating special effects with Photoshop, and using Photoshop with Poser.
He has discovered the same passion for the digital medium as he has for photography as an art form. His background began as a photographer 28 year ago and in time, progressed toward the digital medium. His artistic influences include the great Abstractionists & the Surrealists including Jackson Pollock, Wassily Kandinsky, Pablo Picasso, Franz Kline, Mark Rothko, Mark Tobey, and Lenore Fini, to name a few.
Stephen Burns has been a corporate instructor and lecturer in the application of digital art and design for the past 15 years internationally. He has been exhibiting digital fine art around the world at galleries such as Durban Art Museum in South Africa, Citizens Gallery in Yokahama, Japan, and CECUT Museum Of Mexico to name a few. Part of his exhibiting won him 1st place in the prestigious Seybold International digital arts contest. He teaches Digital Manipulation Workshops in the San Diego area and is an instructor on xTrain.com, photoshopcafe.com, and elsewhere. He has also been an instructor at SIGGRAPH.
Stephen's Email: chrome@ucsd.edu
Phone: 760 436-9921
Breakout Room 5: Warren Heaton - Premiere Pro & After Effects
Warren will be showing you some of the features of After Effects and Premiere Pro that have long kept them the applications of choice for motion graphics and video editing: how to create DVD and Blu-ray motion menus, how to convert Photoshop text layers into amazing After Effects text layers, and more! He'll also dive into a few of the newest and most exciting features added to the upcoming Creative Cloud release, like the much talked about new Refine Edge Tool in After Effects that makes rotoscoping a 3-click wonder.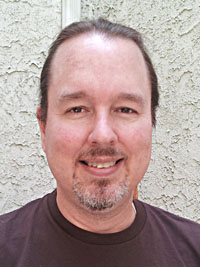 Award winning digital media artist Warren Heaton has worked with digital media since the days of putting an interactive press kit onto a floppy disc. He provides training in motion graphics, graphic design and video editing at colleges and training centers in the Los Angeles area and does freelance work in these areas as well. His current clients include Technicolor, DirecTV, Vistakon and the California Endowment. Warren is also co-founder of dmala.org (Digital Media Artists Los Angeles), an all volunteer run After Effects user group in LA.
SCHEDULE
8:30 - 9:00 AM Sign-in and registration
9:00 - 11:30 AM Keynote: Colin Smith
11:30 - 12:30 Lunch is served!
12:30 - 2:00 PM Session 1
2:00 - 2:15 PM Break
2:15 - 3:45 PM Session 2
3:45 - 4:00 PM Raffle Prize Drawing (must be present to win!)
Please choose 2 of the 5 Breakout Rooms in the afternoon. When you purchase your ticket, you'll be asked to make your choices. This will assist us in properly assigning rooms for the afternoon sessions.
We know it's hard to pick just 2, but bring friends, and then they can go to different Breakout Rooms than you, and you can all share your notes at the end of the day!
SPONSORS

Orange County Digital Media Center
North Orange County Community College District
Media Sponsors