Adobe and OWC Night: eGPU's, Premiere Pro, After Effects, Premiere Pro Rush
Description
Join us on Thursday, June 6, 2019, for the next District Digital Creatives Meet at Interface Media Group 1233 20th Street Northwest, Washington, DC 20036.
There will be networking and refreshments before the event. Get out and meet fellow DC, Maryland, and Virginia Creatives. Trade business cards. The person next to you may be a resource for your next project. Explore and discuss with your creative peers about what's new in production and post-production in the DMV community, and then get your questions answered about Thunderbolt 3 eGPU's, updates to Premiere Pro, After Effects, Audition, and Premiere Pro Rush.



Dave Helmly of Adobe will be demoing Premiere Pro utilizing the power of the AMD WX9100 graphics card via the OWC Mercury Helios FX 650 Thunderbolt 3 eGPU Enclosure. Plus the latest from the Adobe Video team at NAB 2019 including After Effects Content-Aware Fill.
OWC Solutions have Creatives in mind. And the team has been busy with product development and acquisitions. Chris Haeffner of OWC will be on hand to give us all the breaking news and answer questions on eGPU and more.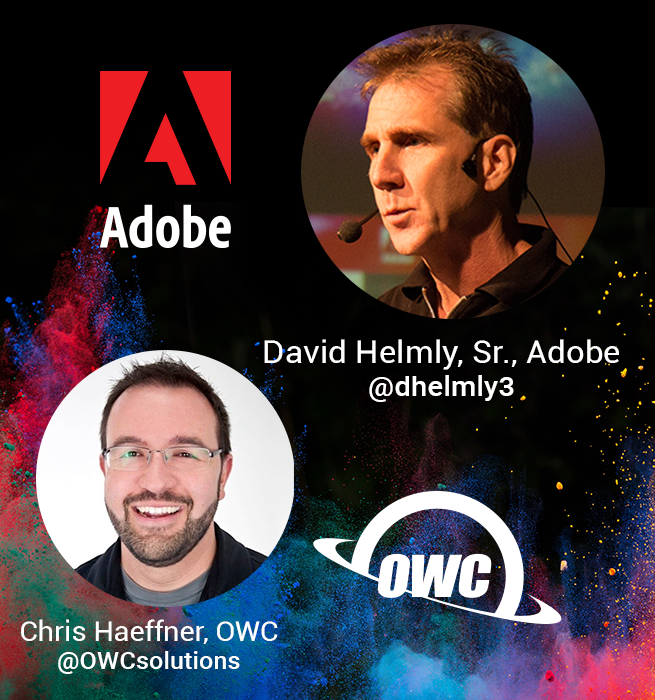 ---
David Helmly, Sr., Head of Global DVA Field Operations at Adobe Systems, Inc.
Dave Helmly is the Senior Manager for Pro Video for the Americas Adobe Systems Incorporated. As the Senior Manager for Pro Video for the Americas at Adobe, David Helmly manages a Senior Field Team specializing in Pro Video/Audio production workflows for film and broadcast in North and South America. Helmly also travels abroad giving lectures and participating in various industry advisory councils and panel discussions.
Helmly has worked for Adobe for nearly 20 years and has specialized in digital video and digital imaging products for more than 25 years.
Prior to Adobe, Helmly worked for a digital video pioneer, Radius Inc, a well-known hardware company developing digital video and digital imaging accelerator products for Adobe's award-winning line of software. You can watch his latest videos at http://www.youtube.com/user/dhelmly.He also has his own blog site on Adobe.com where he discusses new hardware and software tools and workflows for Adobe's Video and Audio applications at http://blogs.adobe.com/davtechtable. @dhelmly3
---
Chris Haeffner, Product Marketing Manager at Other World Computing
Chris started his 12-year career with OWC in technical sales and support. He quickly established himself as the mass storage specialist and became a driving force behind OWC's continued expansion into SMB and enterprise level storage, most recently, with the OWC Jupiter product line. In addition to the development of high-level storage, Chris also adapts SMB enterprise storage concepts for the consumer/mainstream markets and drives the expansion of OWC's product testing and quality control procedures. Chris earned his Bachelors of Arts from Western Illinois University.
Visit OWC Solutions @OWCsolutions


Mercury Helios FX 650 eGPU
"Your Mac or Windows PC Will Never Be the Same Again. Transform MacBook Pro, MacBook Air, Mac mini, iMac, or any Thunderbolt 3 equipped PC into a high-end graphics processing workstation. The OWC Mercury Helios FX 650 eGPU comes ready to have the GPU of your choice installed. With support built into the latest macOS and Windows 10, adding this processing power is as simple as plugging the Mercury Helios FX 650 into your computer's Thunderbolt 3 port."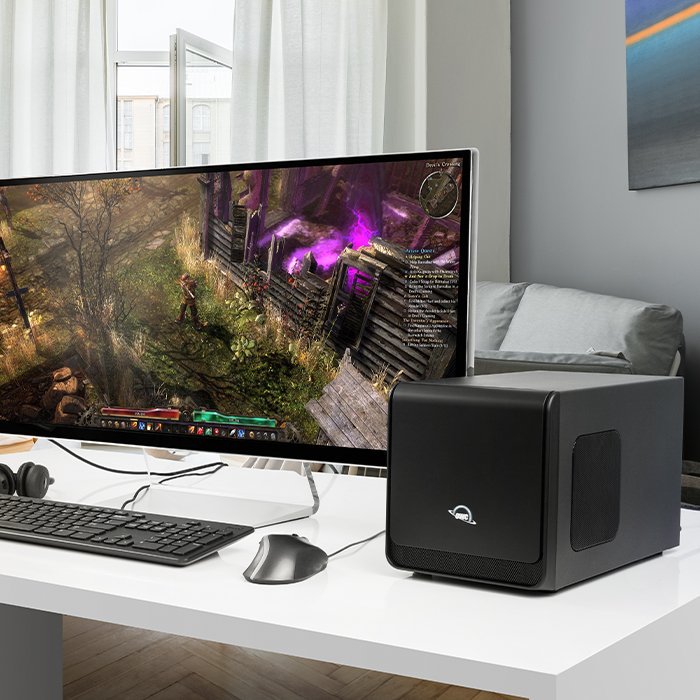 ---
The Radeon™ Pro WX 9100 graphics card is the ultimate solution for professional workloads ranging from design and photorealistic rendering to video editing, color correction, and visual effects. The Radeon Pro
WX 9100 graphics card has a wealth of innovative technologies that enable creators to push the boundaries of what's possible, providing an uncompromising foundation for professionals to tackle the most complex of projects.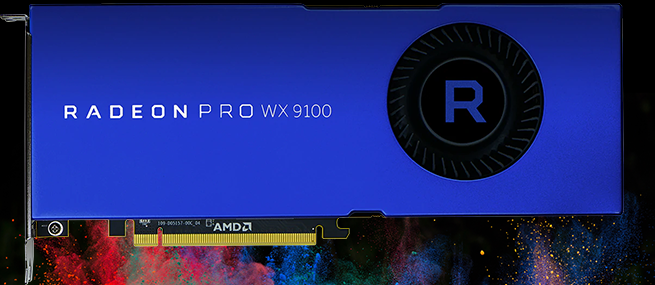 ---

What's New in After Effects
After Effects is the industry standard for motion graphics and visual effects, used by animators, editors,
designers and compositors to create sophisticated animations and composites for compelling video.
The latest release adds new features for removing objects from video clips, a better way to create
Expressions, and more.

Content-Aware Fill for video
With tight production and delivery schedules, the ability to repair or re-purpose a shot can make a big
difference. First introduced in Photoshop, Content-Aware Fill is now available to editors and visual
effects artists allowing them to remove unwanted elements from video clips, such as production
equipment, boom microphones or special effects wires that have inadvertently been included in a shot.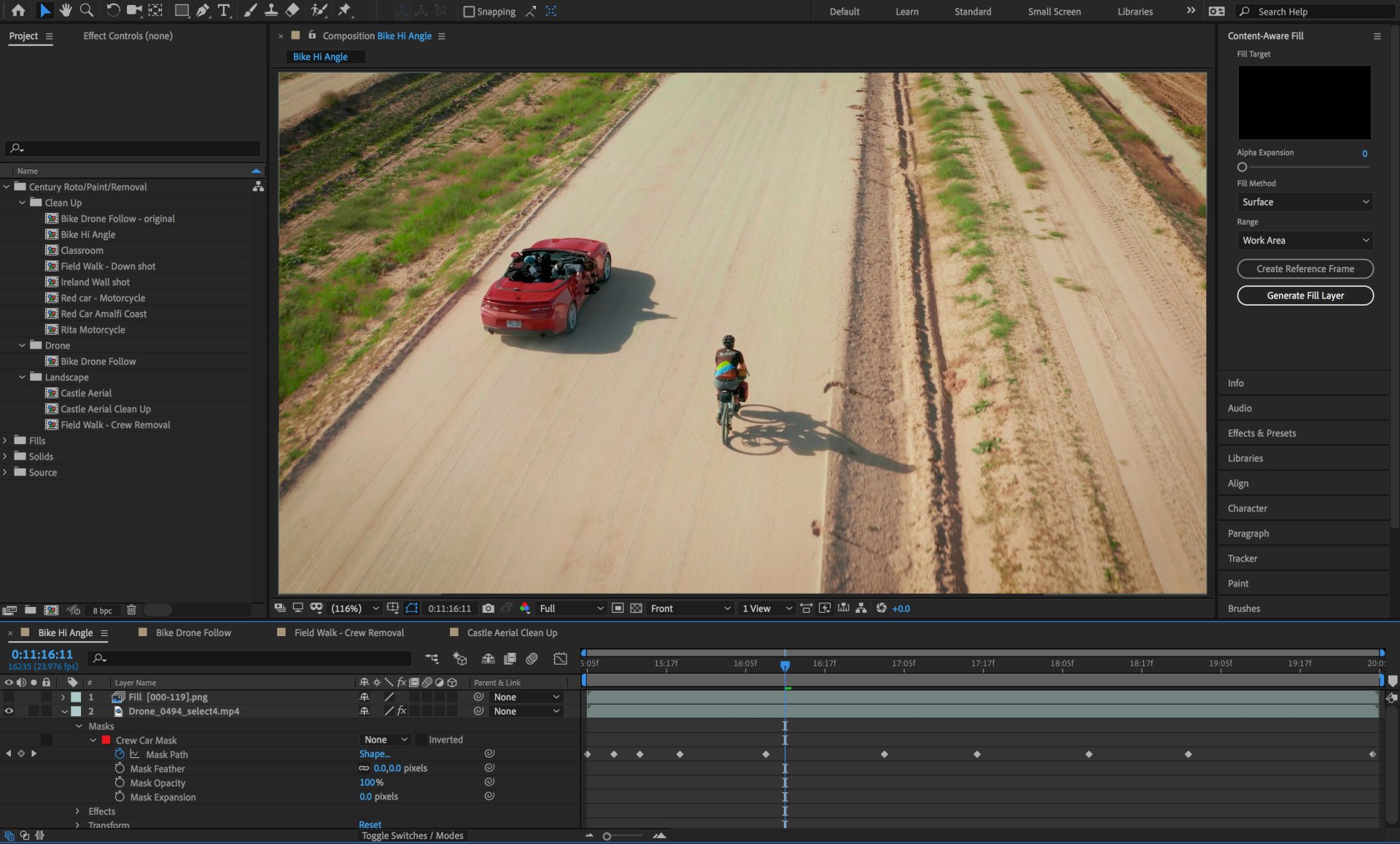 ---
What's New in Adobe Premiere Pro
Premiere Pro is the industry-leading video editing application, offering robust native format support,
efficient workflows, and rich creative tools for color, graphics, and audio. Craft and deliver beautiful
content for film, TV, and online viewing.
The latest release is focused on improved performance and refining the toolset.
Premiere Pro 13.1 NEW Multi-GPU enhancements with eGPU support
In this video (watch), Dave will introduce our new support for eGPU for both Mac and Windows connecting via Thunderbolt 3 using the 2019 Spring release of Premiere Pro v13.1. This is an enhancement to our Multi-GPU support in the previous version.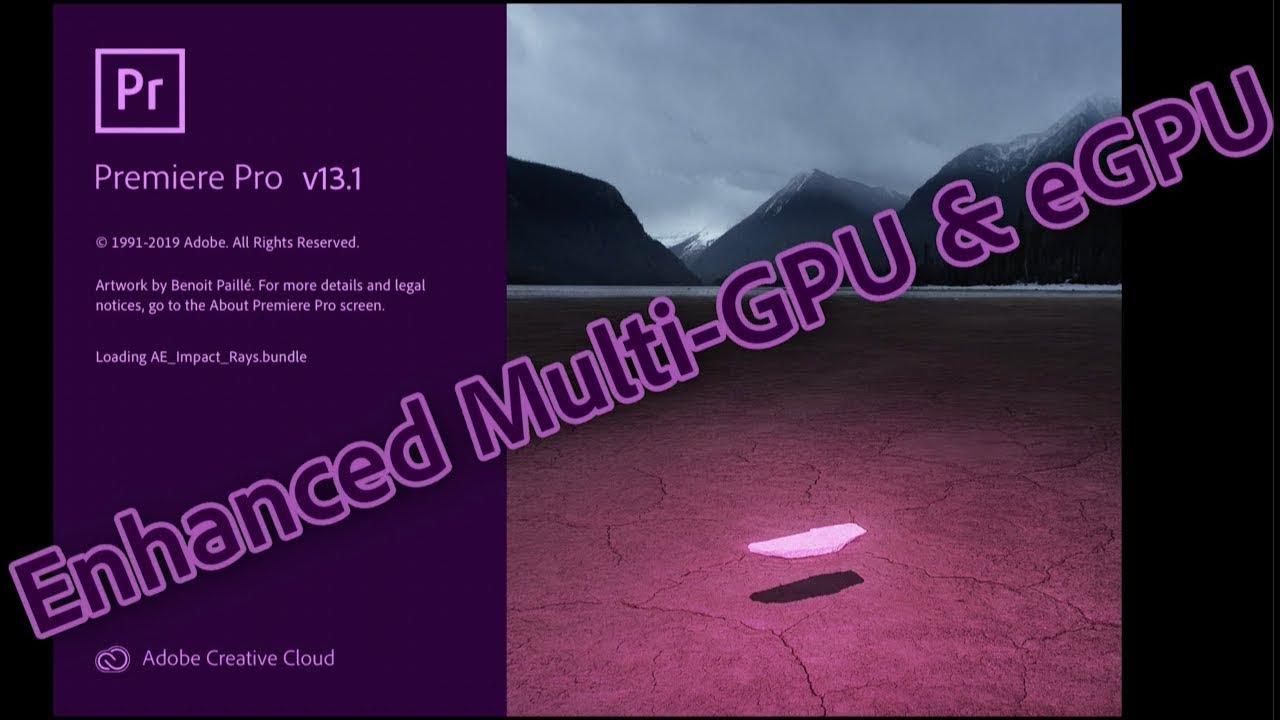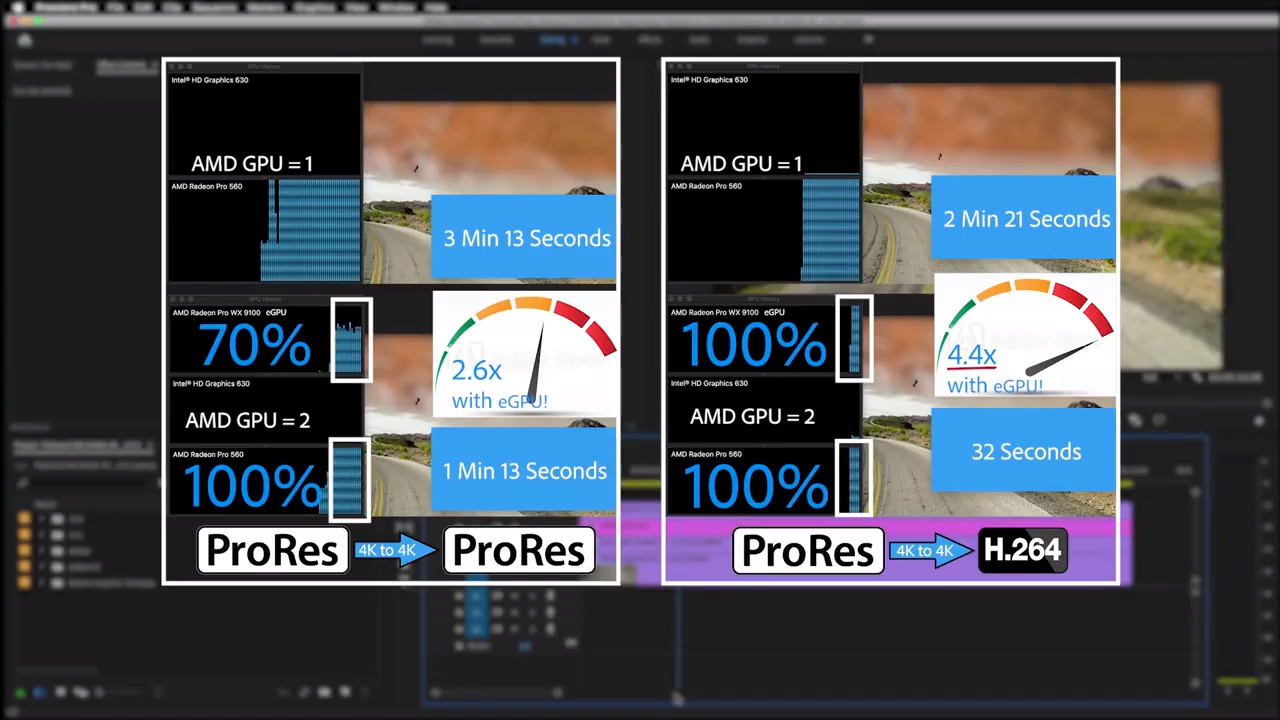 ---

One Year Subscription
Dream bigger. Creative Cloud.

It's everything you need to make anything you want. The world's best app and services for design, photography, web/UX, and video will take you from dreaming to doing.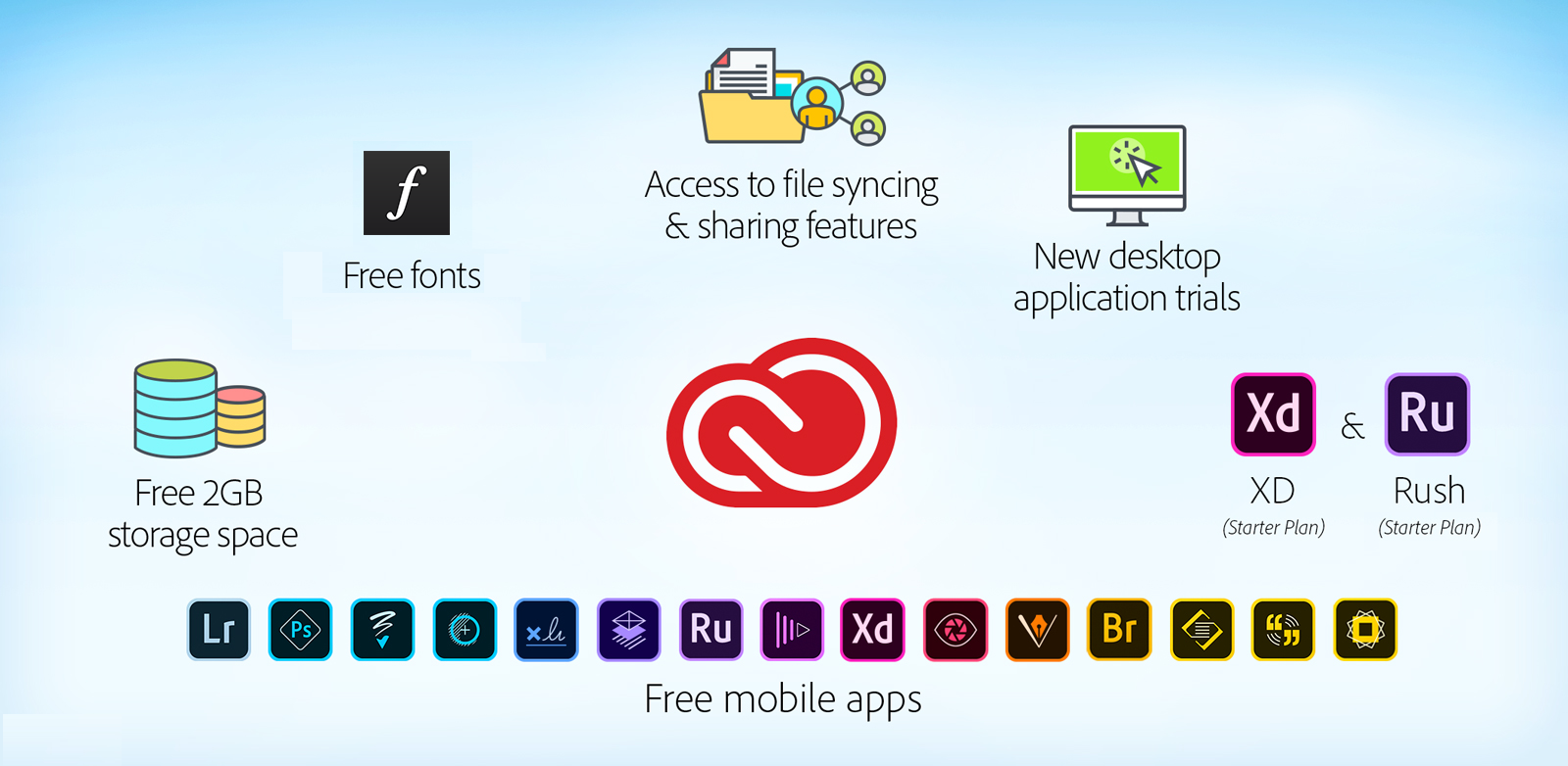 15 Adobe Stock image licenses
---
ENVOY PRO EX 500GB
The OWC Envoy Pro EX portable SSD with Thunderbolt 3 provides ultra-fast, production-level storage for audio, design, and photography workflows.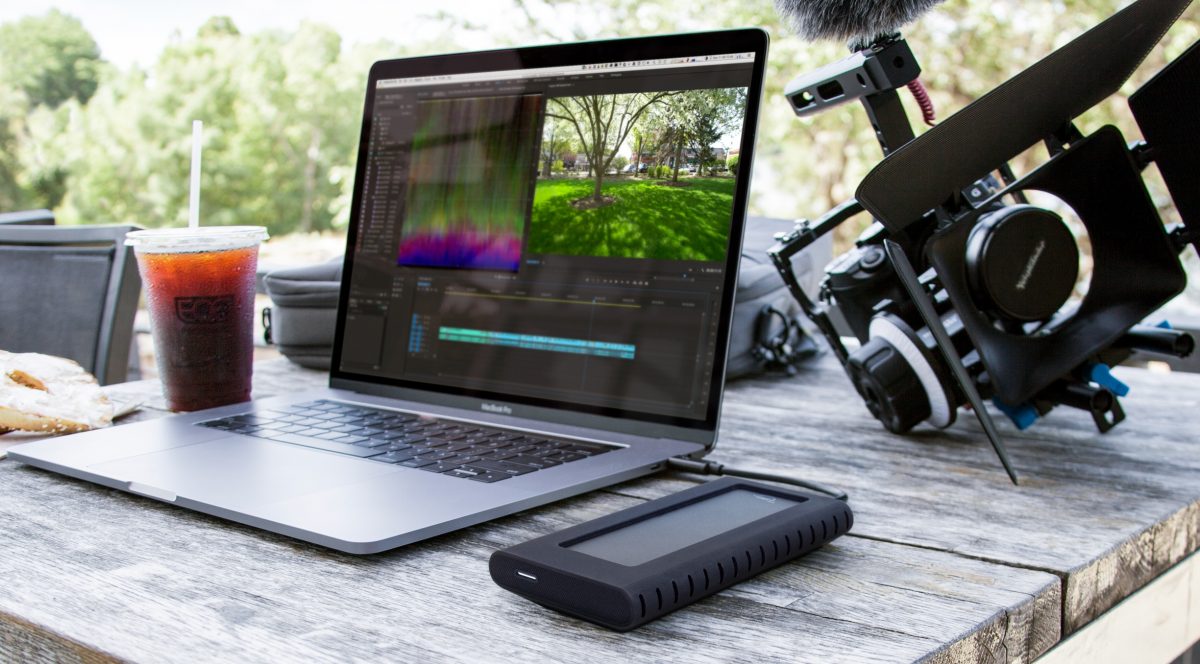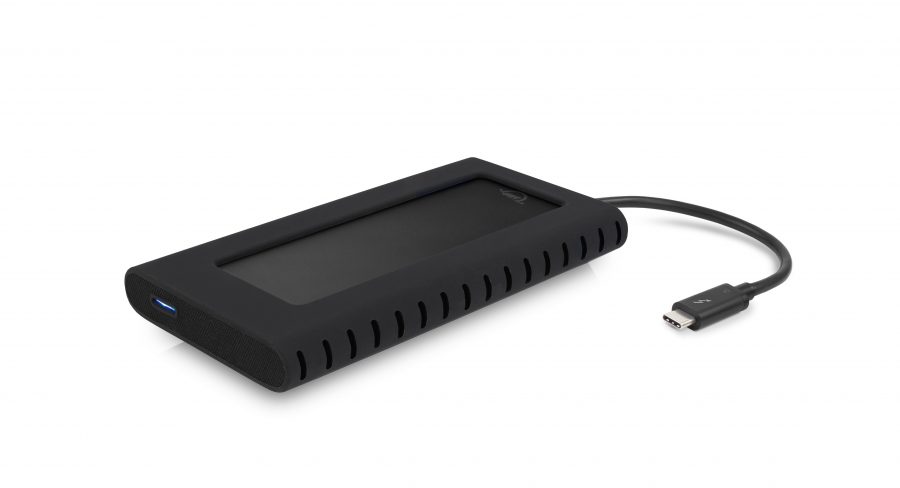 Interface Media Group is A full-service creative media agency specializing in strategic development, video production, visual effects, digital content, & experiential design.
1233 20th Street NW, Washington DC, 20036