Description
Are you an Administrative Professional?
Administrative Professionals Day is Wednesday April 26, 2017. Treat yourself to a day of valuable training, fun celebration, yummy food and amazing gifts!
Back by popular demand, Solutions Training Group offers a full-day of training that will inspire, elevate and recognize Administrative Professionals. Attendees will receive training that applies to their career and personal development...AND...this day isn't just about training. The interactive, fun training will be enhanced with valuable nextworking, a hot catered lunch, and sought-after door prizes (everyone leaves with something awesome).
This event has become so popular we now host it on two different days to ensure everyone can come. Choose your date to attend: Wednesday April 26 or Thursday April 27.
---
Testimonials
"Outstanding!"
"I was able to learn new tools that I can utilize in the work force and I was able to network with other professional administrative assistants."
"I should've attended last year!
I would love to attend next year and learn more!"
"One of the best workshops I have ever taken!"
"Well put together workshop from the room, food, presentation and speakers to the organization of the event. Nice! Well done!"
---
Agenda
8:00a-8:30a - Sign In and Coffee
8:30a- 9:00a – Nicole Perrotta
Building Authentic & Fruitful Relationships in the Workplace
An authentic relationship is based on truth, respect and mutual trust. In the workplace, these qualities are essential for effective teamwork and healthy, professional relationships. In this workshop, administrators learn how to easily and authentically build these relationships and will also participate in a fun and interactive exercise to network with other administrators at the workshop.
9:00a – 10:45a – Lesa Sullins
Mastering The Art Of Listening: The Most Powerful Communication Tool
The lost art of listening may be one of the most powerful career enhancing tools that you can develop. In this fast-paced world of never ending distractions, it is harder than ever to remain focused and attentive. More often than not, your mind wonders to another subject just as some crucial information is being spoken. It can be frustrating for speakers and listeners alike to repeat information over and over again whether with words or endless email chains. With so much information overload, the critical details, action items and needed information are often lost, over-looked or just not heard.
11:00a-12:00p – Mike Renquist
Conflict... or What the Heck Just Happened? And How Can We Get it To Go Away? Part I
It seems inevitable, doesn't it? Even when a surprise. Conflict. Why? What is it and what do we as humans do about it? We will explore several different sources of conflict in human interaction (values, personality, role, status, perception, etc.) and explore multiple understandings and strategies for resolving conflict. And along the way, we will take a look at stress and its avoidance in the workplace.
12:00p – 1:00 – Catered Lunch – NOTE: If attendee has a special dietary requirement, please email nicole@solutionstraininggroup.com prior to April 12, 2017 with dietary restrictions.
1:00p-2:00p – Mike Renquist
Conflict... or What the Heck Just Happened? And How Can We Get it To Go Away? Part II


2:15p-4:15p – Sandra Dee Robinson
Horse Wisdom for Human Life
Natures' preeminent readers of energy, horses, can shed incredible insight into our human behavior, showing us where we are limiting ourselves and not fully expressing our truth. Gain new and powerful perspectives on relationships.
Understand why others react to you the way they do.

Gain greater confidence to master important situations.

Learn how to be a better leader at work and home.

Discover natures gifts that can that add to the abundance in your life.
4:15p-4:30p - Prize Drawings and Adjourn
---
Speakers
Nicole Perrotta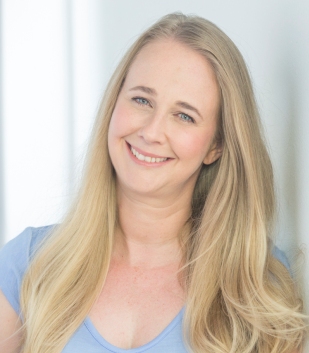 As a conflict transformation and emotional intelligence expert, Nicole Perrotta speaks, coaches, and trains leaders who yearn to bring out the best in themselves and their teams. By combining Fortune 100 industry best practices with Emotional Intelligence skills and Conflict Transformation tools, she brings a unique, fun and powerful approach to leading teams with heart and wisdom.
As an instructor with Solutions Training Group and partner with Conflict Transformation Associates, she uses her skills to work with businesses of all sizes. Nicole's programs focus on the simplicity of communication. There is no drawn out or complex program, it's about changing your approach and perspective. You can take her tools and apply them to various situations and environments and they WORK!
Lesa Sullins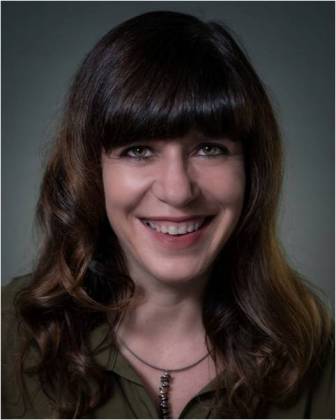 Lesa Sullins is a Mentor, Community Leader, and Certified Energy Practitioner with Conscious TransformationTM. She has over 15 years of adult education experience with such companies as IBM, Dell Computers, Blue Cross Blue Shield, Yellow Book, the Melinda and Bill Gates Foundation and Austin Community College. She is passionate about inspiring others to make the most of their lives by sharing simple tools and practices that when applied consistently can increase connection, communication and fulfillment in all areas of work and life.
Mike Renquist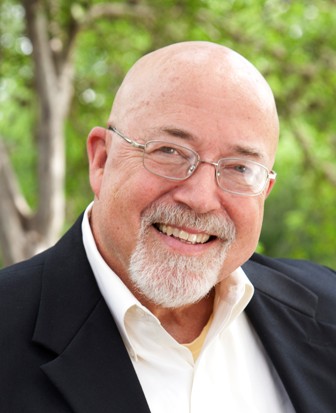 Mike Renquist is an author, keynoter and change agent, serving in the areas of training and human and organization development. Originally educated as a Presbyterian minister, he has a degree in Speech and Theatre from Austin College, in Sherman, Texas, and a Master of Divinity and Doctorate of Ministry from Austin Presbyterian Theological Seminary, in Austin, Texas.
After serving numerous churches in Texas and Missouri, he successfully transitioned to business consulting and training, both as an internal and external consultant. He has served as consultant or trainer in over 165 different corporations, many singular locations and settings, domestic and international. He is a certified practitioner of Neuro Linguistic Programming, and his specialty in training is presentation and communication skills, having brought new competencies to thousands in the last twenty-five years.
He is affiliated with Greenlights for Non-profit Success in Austin as an Interim Executive Director of NPs in transition, and has had three placements since 2010. Married to a United Methodist minister, The Rev. Dr. Georjean Blanton, a spiritual director in private practice in Austin, they have three adult children, and immensely enjoy their two grandsons.
Sandra Dee Robinson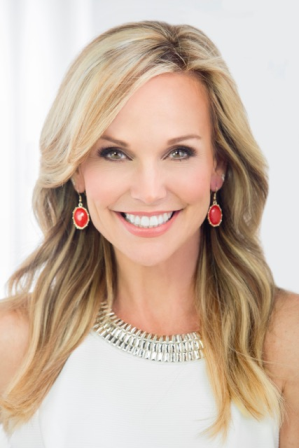 The media has titled Sandra Dee Robinson, the "Charisma Coach." In 2010, Sandra Dee founded Charisma on Camera, guiding company sales forces and experts around the globe to develop authentic power behind their personal presence and communication skills. She has become an international speaker, author and TV host.
Her first career put her on televisions worldwide. As an actress she portrayed major roles on Another World, Sunset Beach, Bold and the Beautiful, General Hospital, Days of Our Lives, and many prime time shows as well: CSI Miami, Criminal Minds and Two and a Half Men… among many. During her many years in Hollywood, Sandra Dee consistently supported wildlife conservation through fundraising events and hands-on work with animals.
Currently, Sandra Dee applies her decades of studies on human and animal behavior in unique events known as, Charismatic Cowgirl retreats. Here, nature, and specifically horses, transforms women's perception of the world around them, and their abilities to make improvements within it.
Charismatic Cowgirl is not a person, but a mindset; to celebrate life with strength, confidence and compassion for all living things.
---
Door Prize Sponsors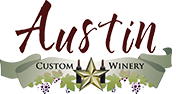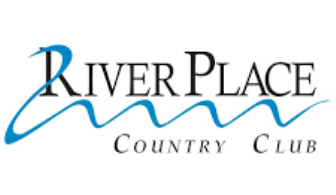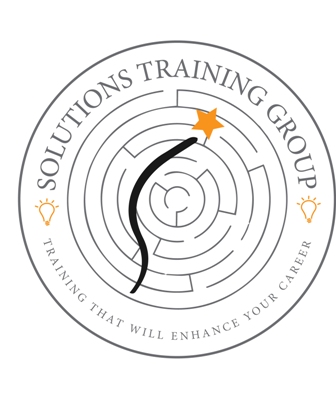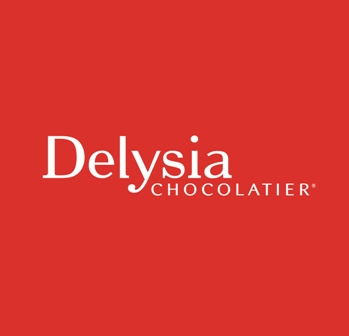 ---
FAQs
Is there a group rate?
Yes. We have a group rate of $179/seat if you gave 5 or more registrations. Please contact us directly if you have a large group and we will bulk register you. Contact us at nicole@solutionstraininggroup.com or call directly at (512) 284-7772.
What are my transportation/parking options for getting to and from the event?
The Crowne Plaza has plenty of free parking.
How can I contact the organizer with any questions?
You can reach the organizer by email at nicole@solutionstraininggroup.com or call directly at (512) 284-7772.
What's the refund policy?
Cancellation Date: April 13, 2016
To cancel your registration from this course, please call or email the course contact at nicole@solutionstraininggroup.com or call directly at (512) 284-7772. If a cancellation is received after the cancellation date, the registrant will be charged $75 for course materials.
Is my registration fee or ticket transferrable?
Yes. You can transfer your ticket, please notify us at nicole@solutionstraininggroup.com or call directly at (512) 284-7772.
Is it ok if the name on my ticket or registration doesn't match the person who attends?
Each attendee will receive a badge with their name on it. If you transfer your ticket, please notify us at nicole@solutionstraininggroup.com or call directly at (512) 284-7772.
What if I accidentally registered for the wrong day and/or want to switch days?
Thats ok, it happens. Please contact us immediately to let us know and we will move your registration. You can contact us at nicole@solutionstraininggroup.com or call directly at (512) 284-7772.
Can I pay with PO, Invoice or Check?
Yes. You can pay with PO, Invoice or check. Choose order now. Under PAYMENT, you have the option of choosing payment method of credit card, invoice or check. If you are paying by PO, please select Invoice. If you need help, contact us at nicole@solutionstraininggroup.com or call directly at (512) 284-7772.