Description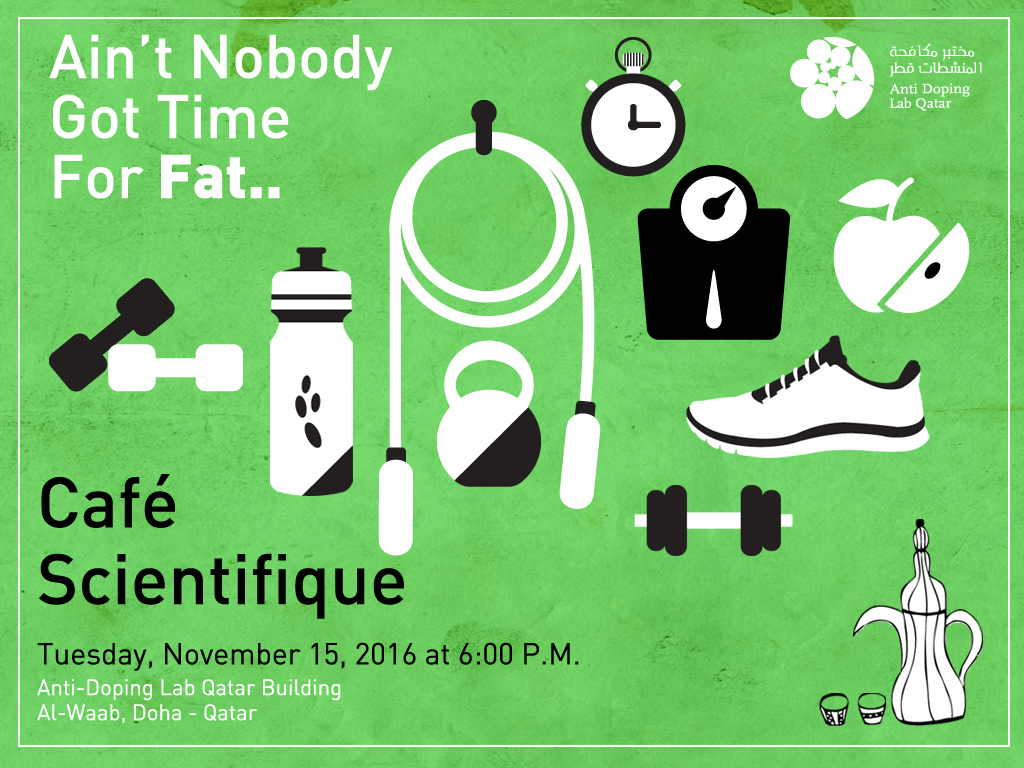 Exercise! We all agree that exercise is good for us. It helps us get fit. BUT does it help us shed those very determined extra kilograms that never seem to want to leave us? Can this only be lost by saying no to that yummy doughnut and getting on your bike?
There is much debate about the best way to lose weight – a low calorie diet alone, fasting every other day (intermittent fasting), exercise alone, and if so which type of exercise – interval, resistance, cardio, intensive etc etc……..
Cut calories or get training? Or both? Is there a magic formula that works for all or does it need to be tailored per person?
Who is not up to a lengthy, easy to understand discussion on weight loss methods and most successful routines. We invite you all to share your thoughts, findings and best practices against scientific facts in a most cozy manner.
Come and meet us all on 15th November at 6:00 p.m at ADLQ Building!