ADL Women's Initiative - The Other Side of the Picket Line
When and where
Location
Congregation Beth Yeshurun 4525 Beechnut Street Houston, TX 77096
Description
The Other Side of the Picket Line: Love, Hate, and the Westboro Baptist Church
Speakers: Megan and Grace Phelps Roper, Former Members of the Westboro Baptist Church
Wednesday, March 25, 2015
8:00 a.m. to 9:30 a.m.
Location: Congregation Beth Yeshurun
4525 Beechnut Street
Houston, Texas 77096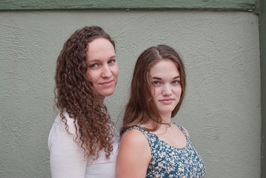 Best known for picketing military funerals carrying signs emblazoned with hate-filled slogans, the Westboro Baptist Church has become one of the most readily identifiable hate groups in the country.
Founded in 1955 in Topeka, Kansas, the group claims to have picketed over 40,000 events in all 50 states. In the midst of this hate comes the remarkable story of redemption and triumph of love over hate.
Megan and Grace Phelps Roper, granddaughters of Westboro's founder, Fred Phelps, were raised from birth on Westboro's vitriolic rhetoric. They were stalwarts of the movement until a chance encounter with a Jewish internet blogger led them to a path that ultimately resulted in the sisters leaving the church.
Excommunicated from their community and disowned by their family, Megan and Grace now work to build bridges of respect in the same communities they once picketed, including here in Houston.
Please join us March 25 at Congregation Beth Yeshurun for a very special conversation with these two courageous women to hear their inspiring story of turning hate in to love, and repairing the world one heart at a time.
Individual Tickets are $36.00
Table Sponsorships (10 seats) are $350.00
(Table Sponsors recognized in event program and promotions)
Continental Breakfast Provided