ADL NextGen Outreach Network: Peace December
Description
Please join us on
Monday, December 18th at 6:30pm
for a special ADL NextGen Outreach Network Event.
Peace December
,
established in 2010, seeks to promote peace and non-violence year-round, through creative and targeted events, and to make peace-related services more accessible to those in need.
RSVP here
today to participate in a timely discussion about the power of youth and leadership.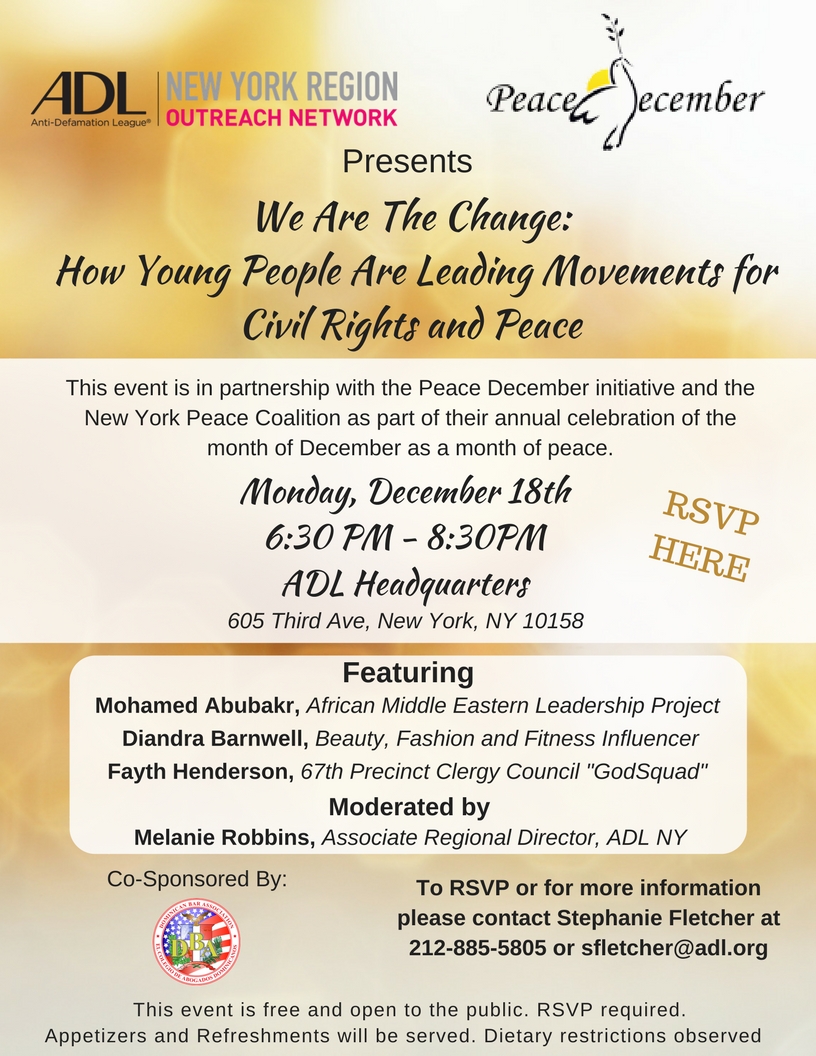 Organizer of ADL NextGen Outreach Network: Peace December