ADHD ONLINE --- make your life easier and more fun!
Event Information
Refund Policy
Refunds up to 1 day before event
Description
Are you looking for a way to meet other people with ADHD and learn more about the condition?
ADHD ONLINE is a new online group designed for Adults with ADD or ADHD living in the UK to get together and have a positive experience from meeting others in a safe and supportive space. Here you will not be judged for being yourself and can find a group of people who share many of the same challenges that come with having ADD/ADHD and will understand and "get" you.
This group is intended to be both a supportive and a fun and enriching experience. You will learn about ADD/ADHD and ways to manage ADD/ADHD symptoms and challenges.
Each session is based around a theme relevant to ADD/ADHD, to promote better understanding of the condition and as a starting point for our discussions. This will help us keep focused on one thing at a time :)
October's theme is Relationships.
You can come along every month, or when convenient, and share your own experiences of ADHD and hear from others.
This online group runs for 90 minutes approximately once a month on a Thursday evening from 5 pm - 6.30 pm. Please check on Eventbrite for upcoming dates. Registration will be open several weeks in advance for you to reserve your place for the sessions you are available. You will need to register each time for any meeting you wish to attend.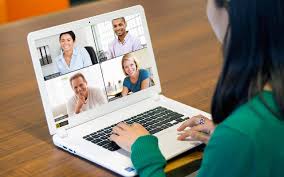 This group is affordably priced and has the advantage that you can log in from the comfort of your home or private space to join us. All sessions are run on the Zoom platform. You can connect via laptop, tablet or phone. This enables us to see each other with video or you may wish to connect via audio only and that is fine too. Zoom is also a great platform for screen sharing items of interest.
You can benefit from the expertise provided by ADHD Coach Anna, with many years of experience of having ADHD herself to draw on, as well as her professional skills and knowledge as an ADHD Coach.
People from the world of ADHD will be invited to come and give short talks and be available to answer questions about their area of expertise and knowledge. Watch this space to see who is coming!!
Date and Time
Location
Refund Policy
Refunds up to 1 day before event