ADHD? Mindfulness to the Rescue!

Tuesday, May 29, 2018 from 4:30 PM to 7:45 PM (EDT)
Event Details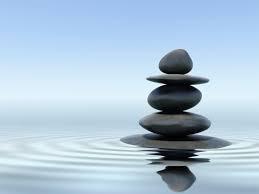 ADHD? Mindfulness to the Rescue!
Using Mindfulness to Find and Foster the Strengths of ADHD
Presenter: Dr. Harriette E. Wimms, Licensed Clinical Psychologist
May 29, 2018 4:30-7:45 pm
CE Credits: 3 hours
Attention-Deficit/Hyperactivity Disorder (ADHD) impacts more than 6 million children in the United States. Symptoms can include distractibility, inattention, daydreaming, impulsivity, lack of motivation, and hyperactivity. ADHD often co-occurs with symptoms of anxiety, oppositionality, or low mood—which can make home and school life difficult. However, individuals with ADHD can lead happy and successful lives if provided with settings, supports, and tools to help them overcome challenges and accentuate their strengths. One such tool is Mindfulness.
 ADHD? Mindfulness to the Rescue!will review recent research about ADHD and executive functioning in young people, and the role that mindfulness can play in reducing distress. Participants will then explore symptoms and signs of ADHD and the relationship between executive functioning and ADHD. The program includes a review of mindfulness techniques shown to be effective for supporting children and adolescents. Factors related to how mindfulness can foster resilience in home and school settings will be explored as well. A focus will be placed on developing personalized mindfulness tools to address impulsive, inattentive, and executive dysfunction symptoms.
 Learning Objectives: Participants will:
 Gain an overview of ADHD signs and symptoms and the role of executive functioning in children and adolescents with ADHD.
Analyze and explore, via group discussion, the relationship between ADHD, emotional reactivity, social-emotional learning, and mindfulness.
Examine and practice effective mindfulness tools that can promote social emotional learning, executive functioning, ADHD symptoms, and resilience in home and school settings. 
 Presenter:  Dr. Harriette Wimms
Dr. Wimms is the Clinical Director at The Resource Group and a Licensed Psychologist.  She is the founder of the agency's Child, Adolescent, and Family Wellness Center.  Dr. Wimms specializes in providing compassion-infused care to children, families, school, and communities.  Dedicated to providing affirming and culturally-responsive therapy, she also specializes in program development, professional training, clinical supervision, and parent education.
 

Bringing Communities Together Helps Children Thrive: It Takes a Village!
This program is part of our "It Takes a Village" Child Success Workshops Series. These programs are designed to promote positive outcomes for young people by empowering the parents, caregivers, educators, and counselors who care about them. 
For more information about the additional "It Takes a Village" workshops and/or to register for any of the addiitonal workshops, click on the associated EventBrite link below:
 Addressing Anxiety and Depression among "At-Risk" Children and Adolescents – May 12, 9:30 am – 12:45 pm
 https://www.eventbrite.com/e/addressing-anxiety-and-depression-among-at-risk-children-and-adolescents-tickets-42479234534
When & Where

The Resource Group Counseling and Education Center
8501 Lasalle Road
#115
Towson, MD 21286


Tuesday, May 29, 2018 from 4:30 PM to 7:45 PM (EDT)
Add to my calendar
Organizer
The Resource Group Counseling and Educational Center, Inc., in Towson, MD, provides compassionate care in a safe environment. Using the most effective, research-based therapeutic approaches, we support all who come to us, ready and determined to improve the quality of their lives.
Please note: The Resource Group Counseling and Education Center, Inc., comprises two units both in Towson, MD: Resource Group, a psychotherapy practice and Resource Connect, a substance abuse treatment facility.