Sales Have Ended
Ticket sales have ended
Online Tickets have ended.
Sales Have Ended
Ticket sales have ended
Online Tickets have ended.
Description
Welcome to The Show 2020!
Wait…what is The Show 2020?
It is where, for a few short hours, advertising paints the insensate Escherian madhouse that is our universe with a thin coat of meaning and purpose.
Also people drink beer.
The doors will be thrown open at 7 p.m. All will be seated in the auditorium, rapturously awaiting the announcement of the gold winners, at 9 p.m.

This award ceremony has celebrated our community's achievements in creativity for almost a century. The Show 2020 will be the event's 94th year—and it's a birthday party you're not gonna want to miss.
Who puts on and hosts The Show?
The Show is managed by the Advertising Federation of Minnesota (AdFed), a non-profit organization made up of and managed by volunteer board members. AdFed creates and promotes programs that build community, provide continuing education and celebrate creativity in the marketing and advertising community. Many agencies support AdFed by becoming a Member Agency, but you do not have to be an AdFed member to enter The Show.
Who can enter work into The Show?
Pretty much anyone who makes or produces creative work in the Minnesota advertising and marketing communities. We accept entries from in-house marketing teams, video production houses, small boutique design shops, global ad agencies, marketing and advertising students—and the list goes on. Last year, The Show hit a milestone with 110+ organizations and students participating. We'd love to count you among them this year!
How is the work judged?
We fly in a panel of judges—all accomplished ad-industry creative professionals—from around the globe to critique the 850+ entries. Oh, and we do it in the winter so there's no chance of them getting bored and going outside.
What happens if my work wins at The Show?
You get public recognition at the event, a shiny pin-shaped award and, of course, unlimited glory. Additionally, because AdFed is a local chapter of the American Advertising Federation, your submission into The Show is also eligible for winning in the American Advertising Awards (aka the Addys). Think that's too big time? Well, 16 Silver and Gold winners at last year's Addys hailed from Minneapolis and St Paul.
Visit us at TheShowMN.org to enter today.
---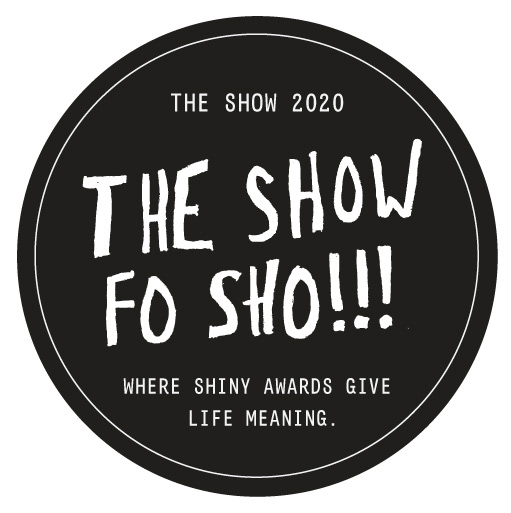 Organizer of AdFed Minnesota's The Show 2020
The Advertising Federation of Minnesota (AdFed) is a non-profit, professional trade association that has served the Minnesota advertising community including agencies, advertisers, suppliers, and students, for more than 116 years.  AdFed is a part of The American Advertising Federation (
AAF
), the nation's oldest national advertising trade association.
AdFed and Ad 2 members volunteer their time and talents to plan and execute programs and events that are overseen by a board of directors. Ad Fed and Ad 2 offer networking opportunities, seminars, speaker presentations and other fun and industry focused events. Plus, legislative efforts both in MN and DC. It celebrates the Twin Cities' market strength and the global impact that our community makes through leading brands, creative advertising campaigns, and sound business practices.