Celebrate Halloween with a world-class, Vegas style burlesque and variety revue!
About this event
Celebrate Halloween with the World's Top Burlesque & Variety Entertainers!
Each Adèle Wolf's Burlesque & Variety Show features a star studded cast with guest appearances by award-winning and international acts. You don't have to go to Vegas to see an amazing showgirl revue! Our rotating cast features entertainers from Absinthe Las Vegas, Dita Von Teese tours, the Burlesque Hall of Fame, and more!
Adèle Wolf Productions is going bigger than ever to celebrate our 10th season! See for yourself how our company became an award-winning, internationally recognized, industry innovator through creating Oklahoma's largest scale variety revues. Our 10th Annual Halloween show will include a costume contest, themed cocktails, vendors, photo booth and more! Dress to impress!
This revue regularly sells out, so reserve your seats while you can!
Presented by: Adèle Wolf Productions
Doors: 7:00 PM | Show: 8:00 PM
Performances by:
Adèle Wolf (Reigning Princess of Viva Las Vegas) - Oklahoma City, OK
Ayperi - Oklahoma City, OK
Deonna Marie - Oklahoma City, OK
Frankie Fictitious (Reigning Queen of Burlesque) - San Francisco, CA
Hazel Honeysuckle (Star of Absinthe Las Vegas) - Las Vegas, NV
Kata Maya - Oklahoma City, OK
Oliver Noor - Oklahoma City, OK
Raven Rose - Tulsa, OK
General Info:
- 18+ to Enter
- Lineup subject to change
- Show Format: This show is presented as a full theatre revue. There will be an Act I and Act II with an intermission.
- Ticket prices increase $5 each on show day, so get yours in advance!
Covid-19 Precautions:
- To protect our community and reduce the spread of Covid-19; we require that all attendees provide proof of vaccination or proof of negative Covid-19 test taken within 72 hours of the event. We also require all attendees wear masks and social distance when possible. These policies will be strictly enforced.
Costume Policy:
- No prop weapons
- No accessories that could obstruct the view for other patrons (for instance large hats/hair pieces) However, these may be worn during the contest as long as they can be removed while watching the performances.
- No offensive or culturally appropriative costumes. For example dressing as another race, Día de los Muertos, Native American headdresses, victims of violence, nazi symbols, anything that discriminates against or mocks minorities, etc. If you have questions on this, email booking@adelewolf.com
- Those with costumes in violation of the dress code will asked to change or be refused entry without refund.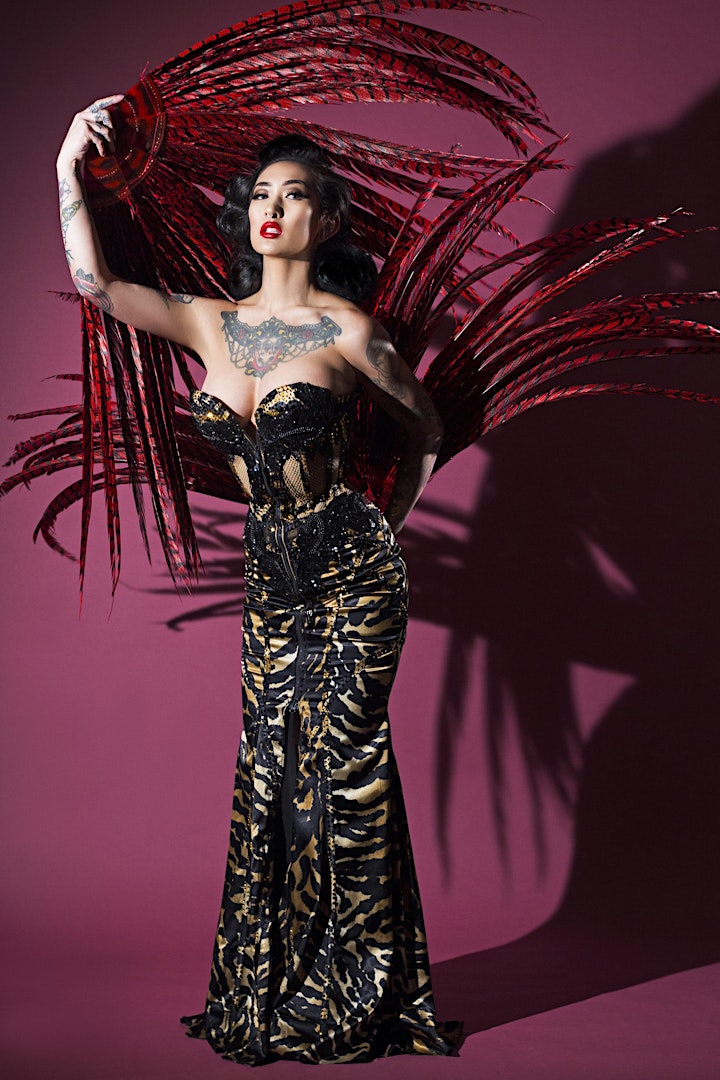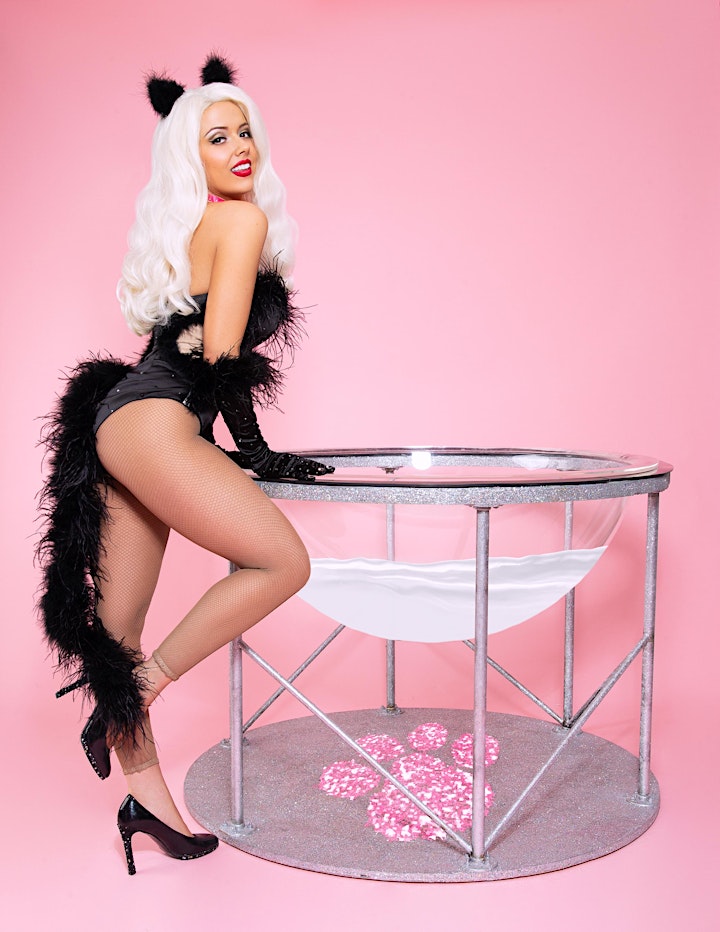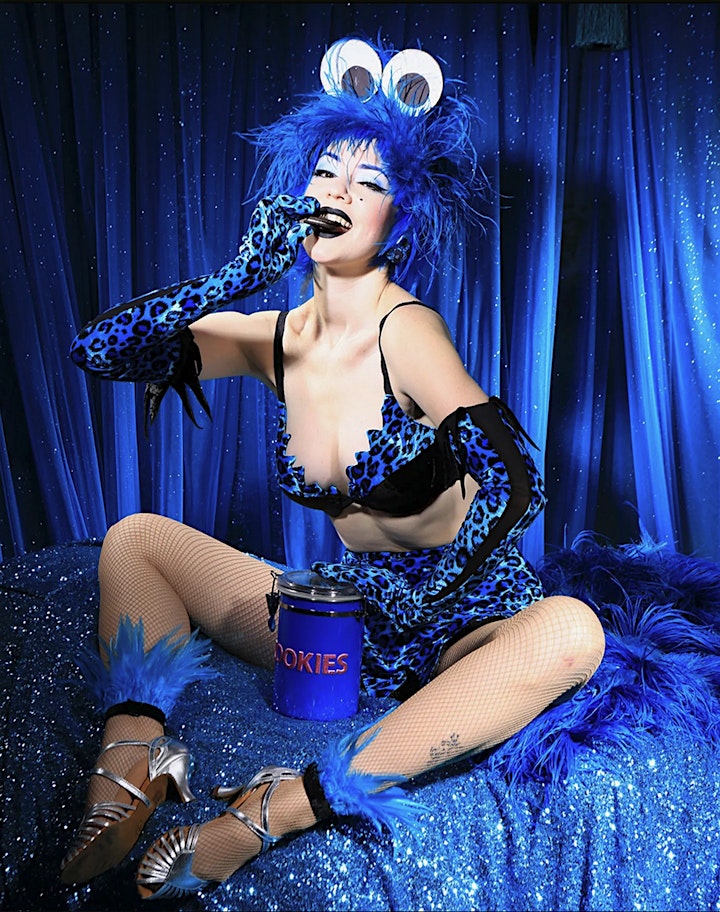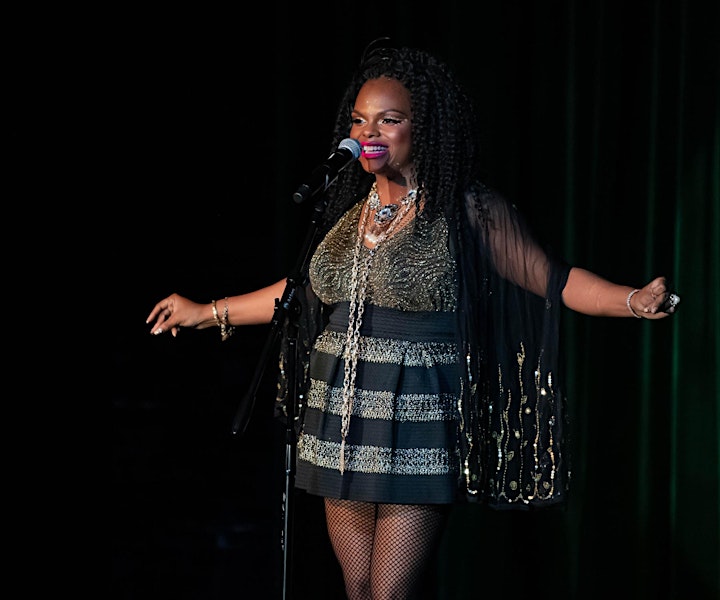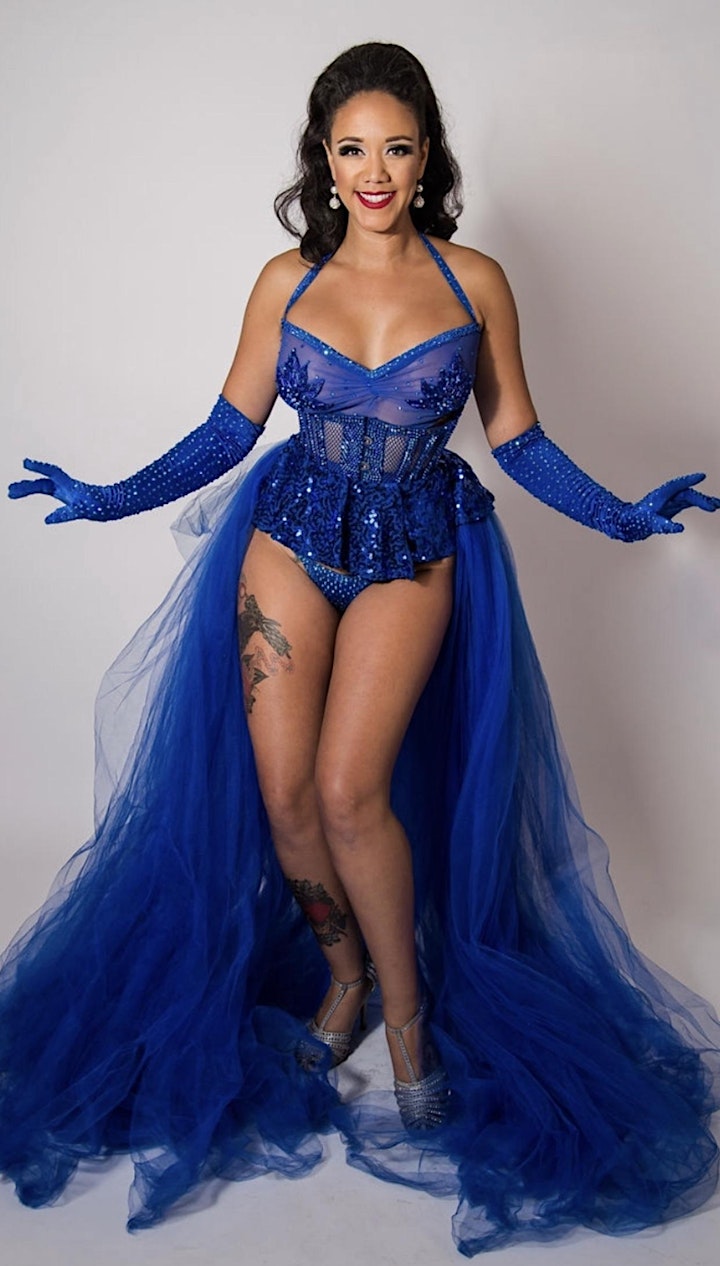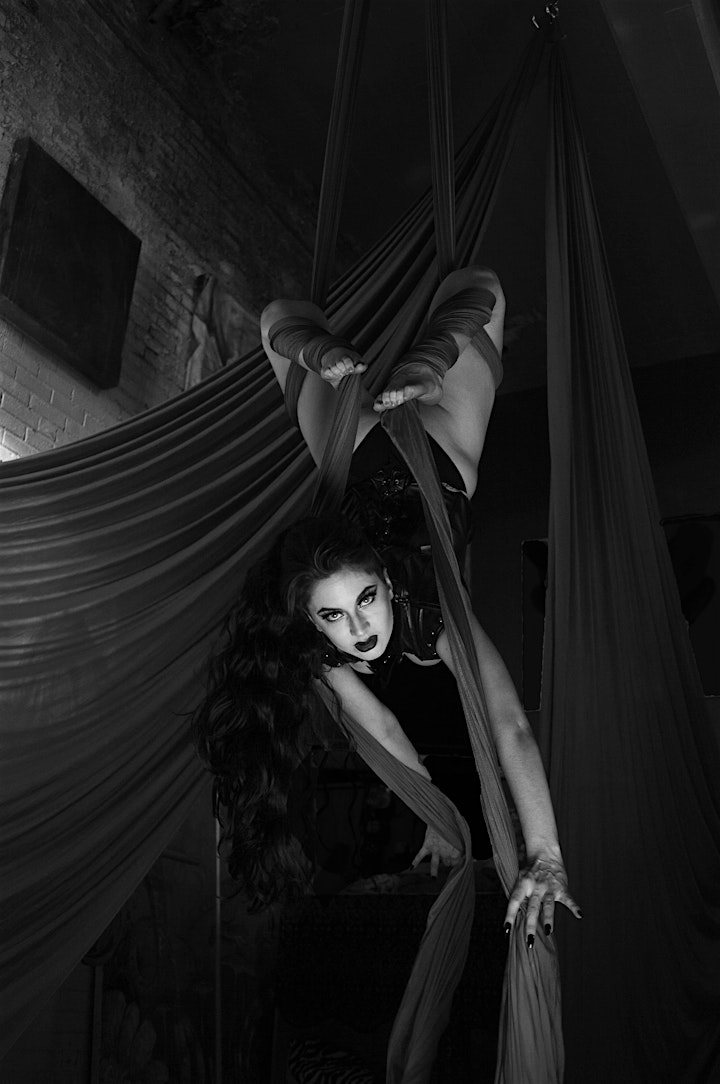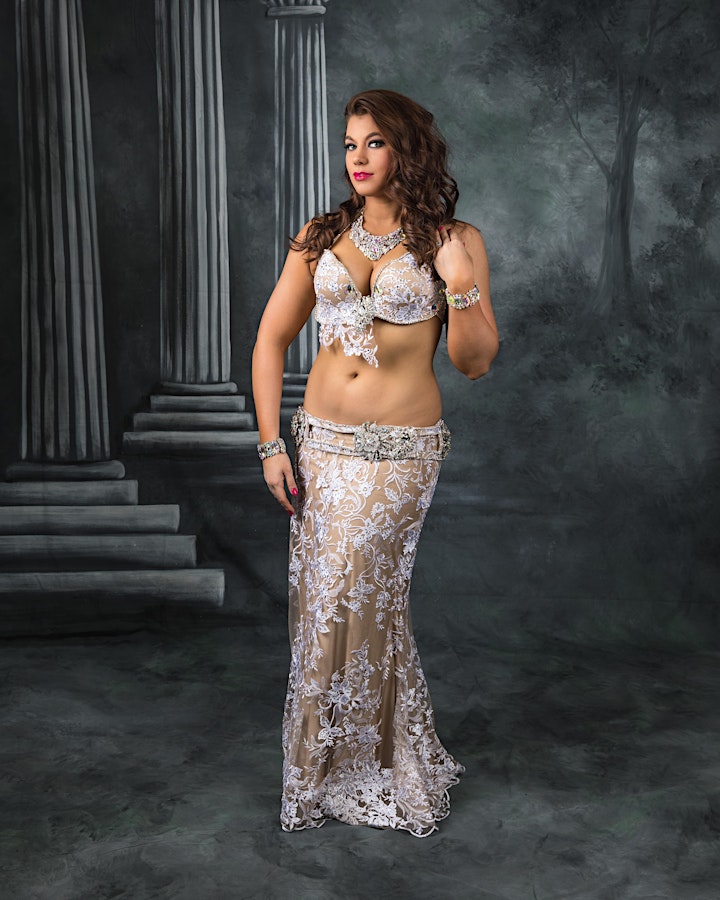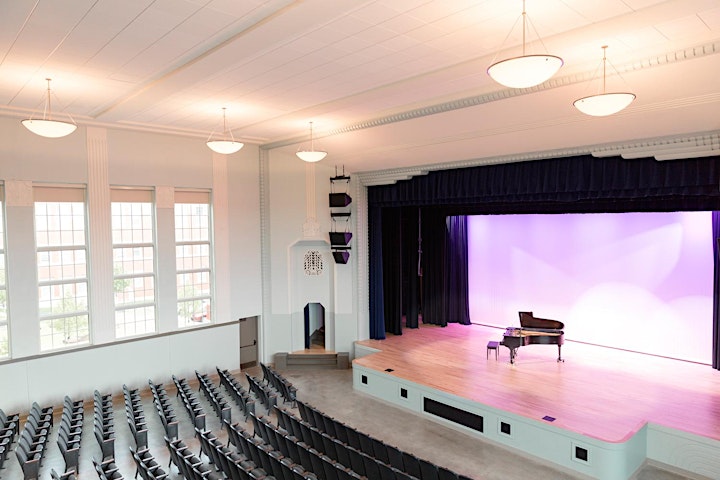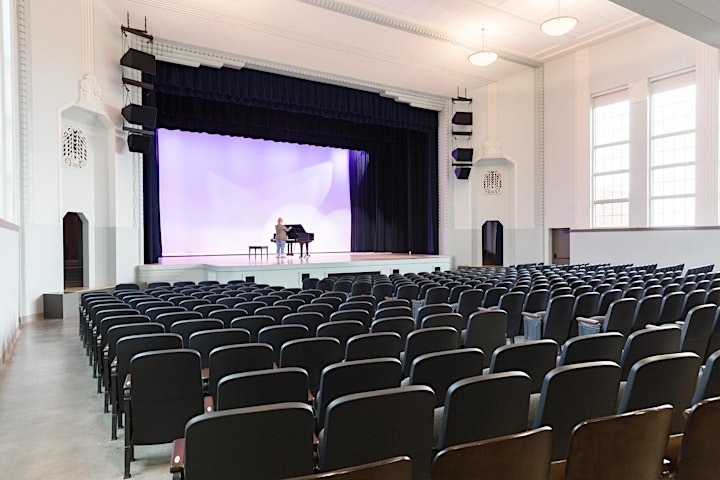 Organizer of Adèle Wolf's Burlesque & Variety Show - 10th Annual Halloween Spectacular
Adèle Wolf is an internationally touring, award winning burlesque performer and producer, internationally published model, and actress, based in Oklahoma City and Western Europe. She is also the protégé of burlesque icon, April March. She has been performing onstage for the majority of her life in various disciplines and has had years of formal training in dance, theatre, and voice. Several Oklahoma City publications have named her "Oklahoma City's Burlesque Queen" and she was recently recognized for her contributions to Oklahoma City as one of
Oklahoma Gazette's Forty Under 40
honorees for 2019.
Adèle was Miss Fort Worth Stomp 2011 and was awarded the Satan's Angel award for hottest body at the 2012 Dallas Burlesque Festival. In Fall 2014, Adèle headlined at San Francisco's Hubba Hubba Revue, named one of the Top 10 Burlesque Shows Worldwide by the Travel Channel. Since April 2015, Adèle has been working regularly in Europe, where she has performed and conducted workshops in England, Scotland, Ireland, Netherlands, France, Italy, Switzerland, Germany, and Czech Republic. Adèle debuted in Indonesia, performing at Club Med's Bali Nusa Dua location in September 2017. Most recently, Adèle was selected to compete in April 2020 for Miss Viva Las Vegas, one of the most prestigious burlesque competitions worldwide. She travels regularly and has performed and instructed in major cities across the world, including Paris, London, Munich, Berlin, Amsterdam, Glasgow, NYC, San Francisco, Chicago, and more!
Adèle is the creator and producer of Oklahoma's largest burlesque and variety productions,
Adèle Wolf's Burlesque & Variety Show
and the
Oklahoma City Burlesque Festival
. Adèle Wolf Productions specializes in providing world-class burlesque and variety entertainment and has received multiple accolades since its founding in 2011. The production company has created numerous private and public events throughout the U.S. and abroad, with countless sold-out revues. In Fall 2013, Adèle produced a sold-out run of her show as an official part of the Mumford & Sons Gentlemen of the Road Stopover in Guthrie, OK. In March 2018, Adèle Wolf Productions went international, debuting a show in Berlin, Germany. Adèle Wolf Productions placed as a finalist for the Oklahoma Gazette's Best of OKC in 2018 and 2019. Most recently, the Oklahoma City Burlesque Festival was awarded Best Annual Festival statewide by So6ix Magazine.
Adèle is also the founder of the
Oklahoma School of Burlesque
, where she is the lead instructor. The Oklahoma School of Burlesque was founded in 2012 and was the first of its kind in the state. Offerings include private burlesque parties and exclusive workshops with guest instructors who travel from across the world for Adèle Wolf Productions. Former guest instructors include Dita Von Teese tour cast members such as Perle Noire, Ginger Valentine, Jett Adore, and Jessabelle Thunder, Absinthe Las Vegas cast members Raquel Reed and Hazel Honeysuckle, burlesque legend April March, several Miss Exotic World title holders including Medianoche, Indigo Blue, Frankie Fictitious, and countless other burlesque stars!
Adèle Wolf Productions
specializes in providing world-class burlesque and variety entertainment. They can accommodate large corporate events to intimate gatherings with event production, hosting, ambiance performances, feather fan dancers, snake charmers, flappers, Vegas showgirls, circus performers, and even family friendly performances!
Adèle is available for burlesque performances, photo shoots, event production and hosting, film and theatre work.
Please contact booking@adelewolf.com or call (405) 673-6162 for booking inquiries.