Adelante Conference: Reimagining the Latino Experience in Business & Societ...
Description
Adelante Conference 2017 is a Latino professional conference that brings together the LatinX community across all graduate schools. We are focused on debating the issues, policy, and opportunities facing Latino leaders in the US across business, law and government. This full day of programming includes keynotes and panels by today's Latino leaders and employers. Open to students, alumni, professionals, and the community.
Admission includes: pre-conference reception on 27th, breakfast on 28th, lunch on 28th, and farewell reception on 28th.
Visit: Adelanteconference.com for more details
Please note panels are subject to change.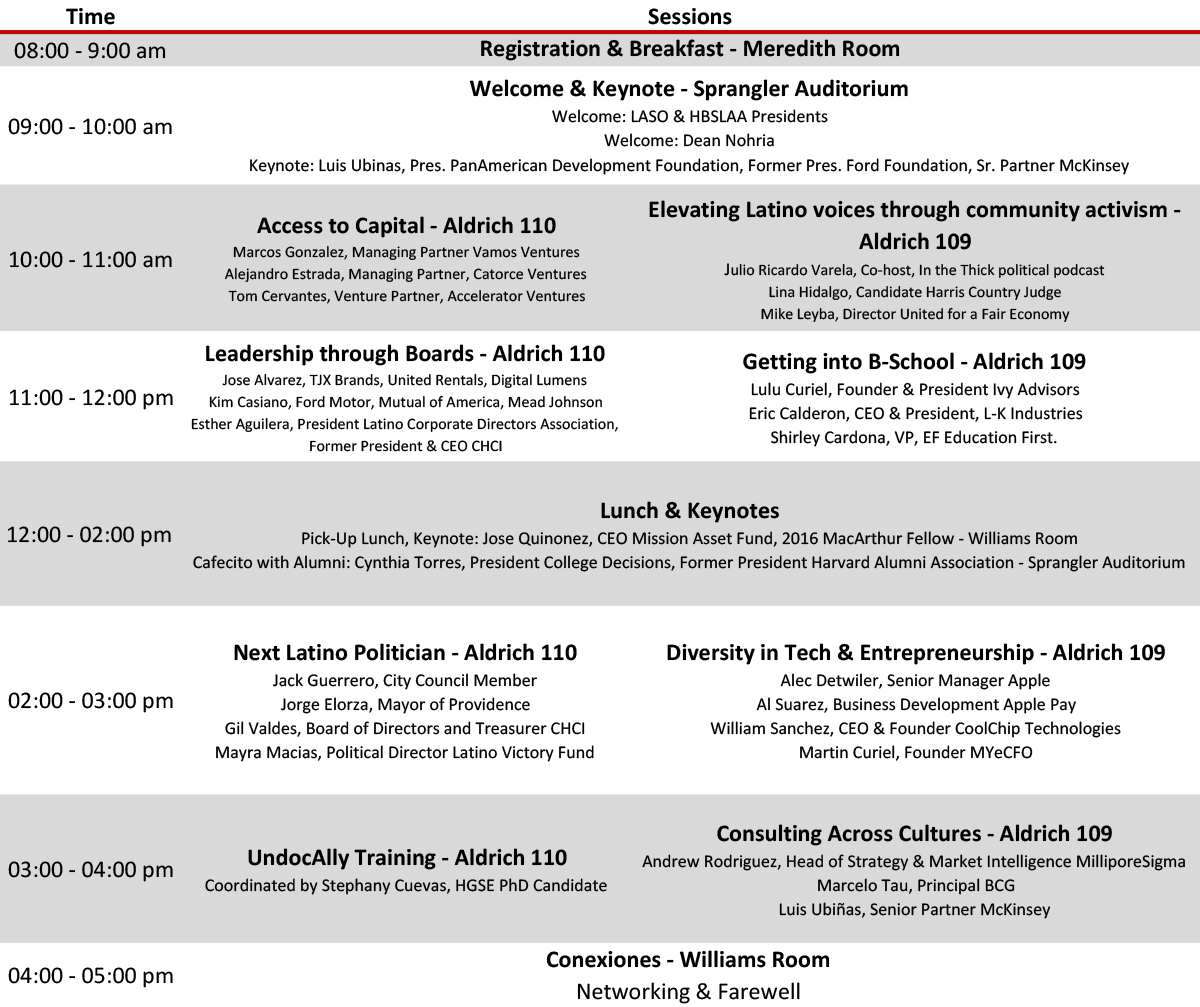 Hosted by Latino Student Association (LASO), a Student Club at HBS, this conference is a powerful forum for Latinos to learn from, share with, and inspire one another. This annual conference brings together Latinos across Boston — including students, alumnae, faculty, distinguished business leaders, and community members — to explore the opportunities and challenges that Latinos encounter in today's business world..
Proudly brought to you by HBS LASO Club, in cooperation, with the LatinX Caucus from Harvard Kennedy School of Government, la Alianza from Harvard Law School, and the Harvard Business School Latino Alumni Association.
Opporuntinites to sponsor available. If interested please contact erussian@mba2018.hbs.edu or kmendezramirez@mba2018.hbs.edu.